Chaman
Chaman is situated about 120 km away from Quetta in the north, in the northern lowlands of craggy mountains. The water level is low in this small city. That's why it is not so green.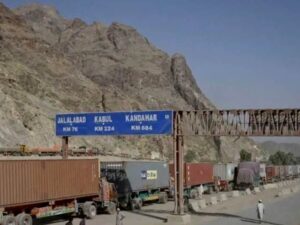 It is close to Afghanistan, and a famous market for international stuff (things) is 2km from this area. Famous for the name of "Chaman Lal", this city has a beautiful "Satan Dharam" of Arya Socialist.
Its entrance door has beautiful mosaic work. In the subcontinent, Chaman was famous for its grapes. These grapes were stored in ice and transported to Mumbai (Bombay), Madras, and Kolkata. They were called the "Pearls of Chaman".