Gadani Beach
It is famous for ship breaking industry. And located in Balochistan at a distance of 50 km (covered in two hours). That is the reason, tourists come here for enjoyment.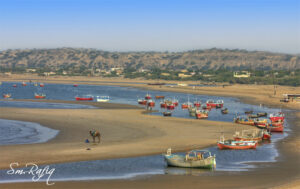 This clean blue water port is famous for its location. Its coastline has white sand. It is considered to be the sandiest beach.
It has no stones, pebbles, or gravel. One can enjoy walking and swimming all day long. To enjoy the captivating sites of the seashore, you must view this beach from hill stones. The way from Hub Choki is the best route to reach Gadani Beach.