Kharian
Lala Musa and Kharian are rich Tehsils of district Gujrat.
Most of the people are residing in United Kingdom UK, France, and Europe for livelihood. Therefore, high-quality products outlets are in Kharian.
A TDCP restaurant, children's playland, and information center are also there.
Kharian is called the little Norway of Pakistan because many people in Kharain are settled in Norway.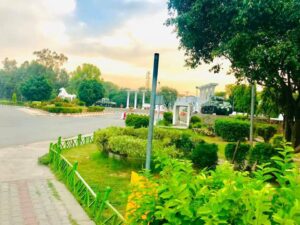 This small district is a perfect fusion of city and village life. You can enjoy a family trip there.