Astola Island
This island is located 25 km in the south from the Makran coastal highway and about 40 km in the southeast from the seaport of the fishery the Pasni. It is also known as Gezira Haft Talar Satadip which means the island of seven hills.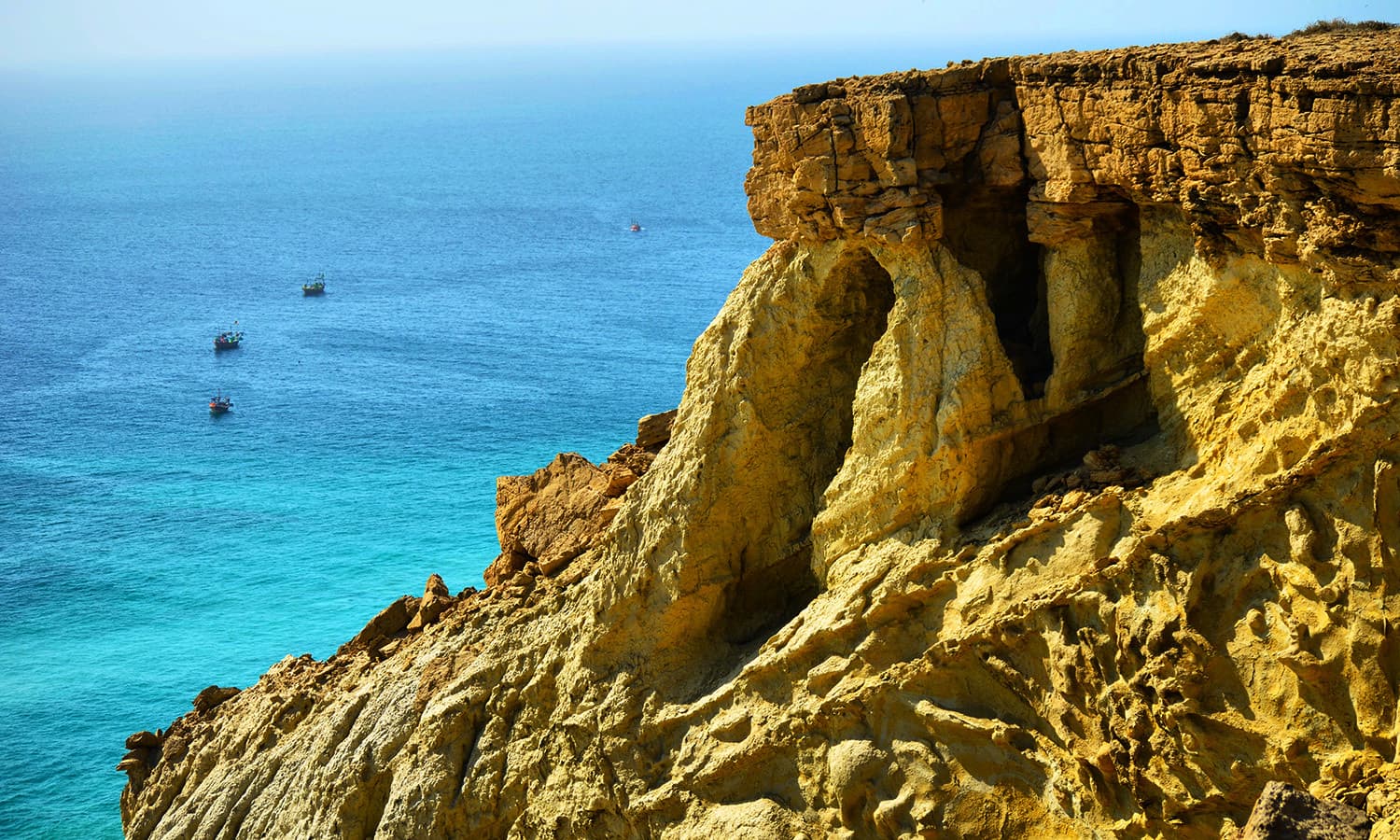 It is the only island in the regional waters of Pakistan and the northern Arabian sea. It has a length of 6.7 km and a width of 3.2 km. It is said that the army of the Great Alexander stayed here. The island's hills, 246 feet above sea level, have caves on the ground and in the middle.
Reaching the hilltop is a difficult task. There is a steep path to this area. A mosque is situated on the island and signs of Kali Mata temple can be seen.
The government of Pakistan has established a solar power plant on the island. The people coming for fishery can benefit from this power plant.
You will be amazed to see the beauty of plants on the seashore and the creatures in the sea in Astola Island. One day trip from Pasni can be enjoyed here. This place is ideal for Camping, swimming, surfing, scuba diving, fishery, and water sports.