Bagh
Bagh city is the central headquarter of district Bagh. It is 46 km from Rawalakot and 100km from Muzaffarabad via Kohala at the convergence of the rivers Mahil and Mahalwani.
Since these two rivers flow throughout the year, the climate is pleasant. Bagh is mentioned in a five-thousand-year-old history book "Raj Turangi".
It is at the foothills of the sub-ranges of Himalaya Peer Panjal, Kafir Khan, Sankhra, Basali, Ganga Choti, and Neza Gali. These mountain ranges are at an average height of 12,000 feet from sea level and they are covered with snow nine months a year.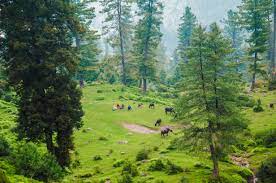 1- Dhirkot
It is at an altitude of 1676 meters from sea level and is 24 km from Kohala. It has a very pleasant and healthy climate.
It is well-known among holidaymakers because of its moderate height, splendid scenery, ease to reach, and pine tree forests. It is connected to all sites of Azad Kashmir and has forest rest houses and forest huts.
2- Neela Butt
The historical place of Dhir Butt is 6km in height in the southeast with an altitude of 2000 meters.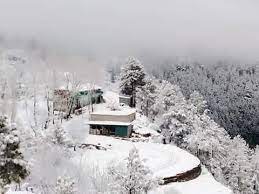 It is the same place where freedom fighters gathered on 23rd August 1947 and started struggling for affiliation with Pakistan. There are the best residential services.
3- Lasdana
This fascinating area of Lasdana is 15km away on Kahota road beyond Bagh. You can go to the sub valleys of Mehmood Gali, Palangi, Haji Peer Aliabad, and Abbaspur Hijra.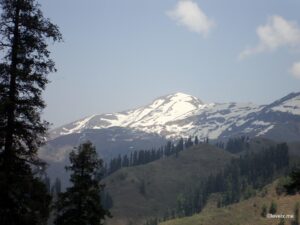 Jammu Kashmir and Bagh can be sighted from this point. Situated at a height of 8000 feet, it is covered with snow six months a year. A tourist rest house is also there.
4- Malot
In the northwest of Bagh, this area is 2000 meters above sea level with a distance of 17km from Bagh via Noumanpura. Besides its beauty, it holds significant importance too.