Poonch
It is one of the ten districts of Kashmir. It is surrounded by beautiful landmarks, waterfalls, cascades, and sky-high mountains.
History of Poonch
It is said that it was settled by Raja Bak (574 B.C. to 637 B.C.) of the Nand family. However, according to a second statement, it was established by Raja Mukhat Apede of Karkot in 695 A.D. Chinese tourist Hieun Tsang visited this place too in 631 A.D.
Famous Places in Poonch
1- Rawlakot
This valley is at an elevation of 1615 meters from ocean level and looks like a pearl in the ring. You have to visit this place to see the beauty. In the summer, the pleasant fragrance of numerous flowers on the lush green grass enriches its beauty.
It got fame because of freedom fighter Sardar Muhammad Ibrahim Khan. This city is furnished with all kinds of modern facilities and is only 110km away from Rawalpindi.
It is linked to all the other areas of Pakistan via a highway. Usually, the tourists stay here by making it a base camp. They visit the Banjosa lake and Toli peer areas on daily basis.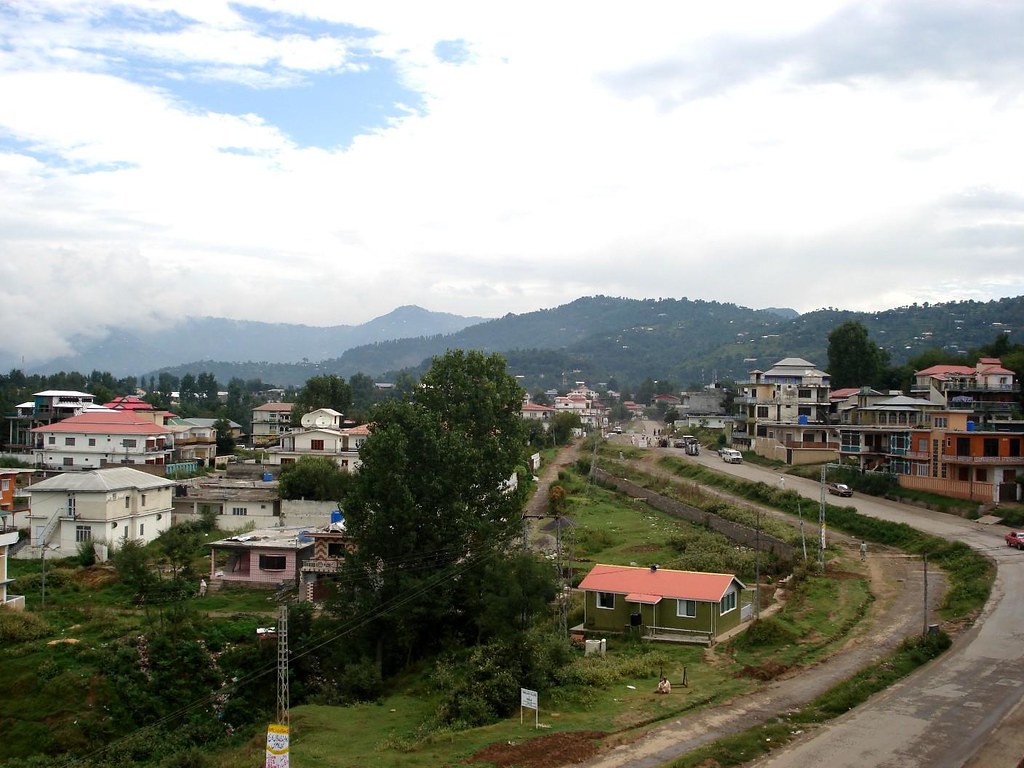 2- Gulshan-e- Shuhada
This point is 4 km on the highway going to Banjosa from Rawlakot. There are signs of an ancient historical temple. A signboard is also there for awareness. The Rawlakot airport is at a nearby place.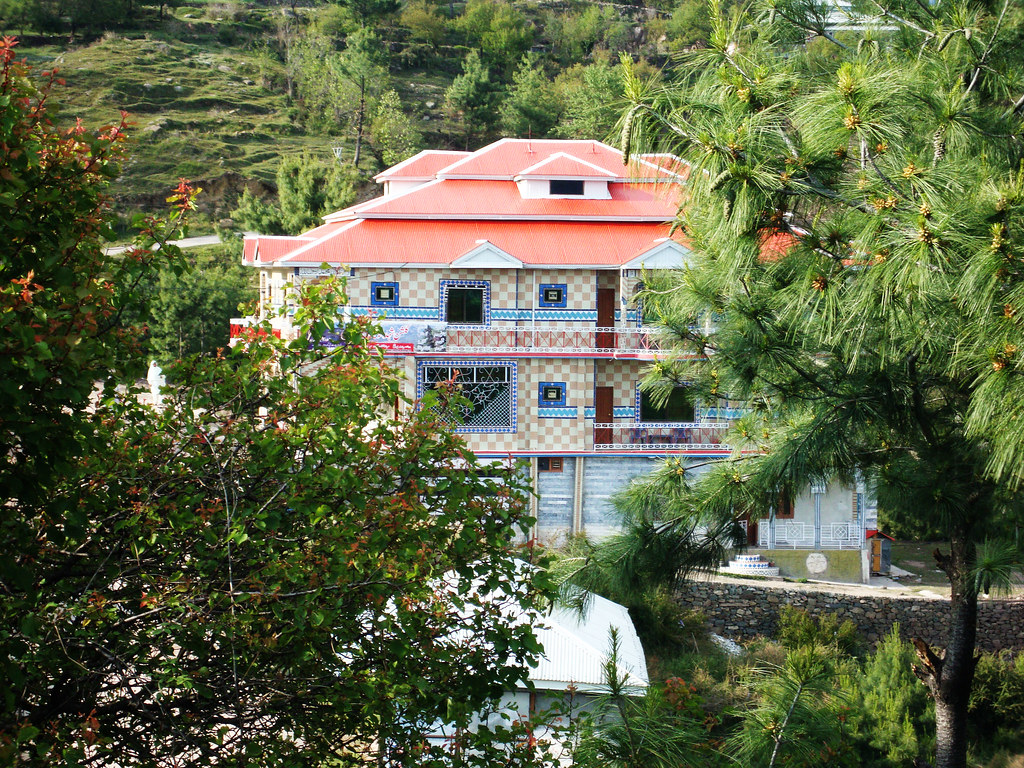 3- Koiyan
This place with a pleasant environment is 17km from Rawlakot fenced by blossoming woodlands. A tourist lodge by the government is also there.
4- Banjosa Lake
Located in Tehsil Hajira of district Ponch, this lake is 19km from Rawlakot city. It is at a height of 5898 feet from the ocean level. It is the only picnic spot with a proper strategy.
This lake presents a splendid view surrounded by high mountains and opulent green trees. There are boating and sailing facilities for tourists.
The weather remains calm and pleasant in summer. However, there is snowfall in winter at times. For a stay, there are hotels, huts, and PWD rest houses.
You can reach Banjosa Lake in two and a half hours from Islamabad via Rawlakot. There is a resort on the bank of the lake too.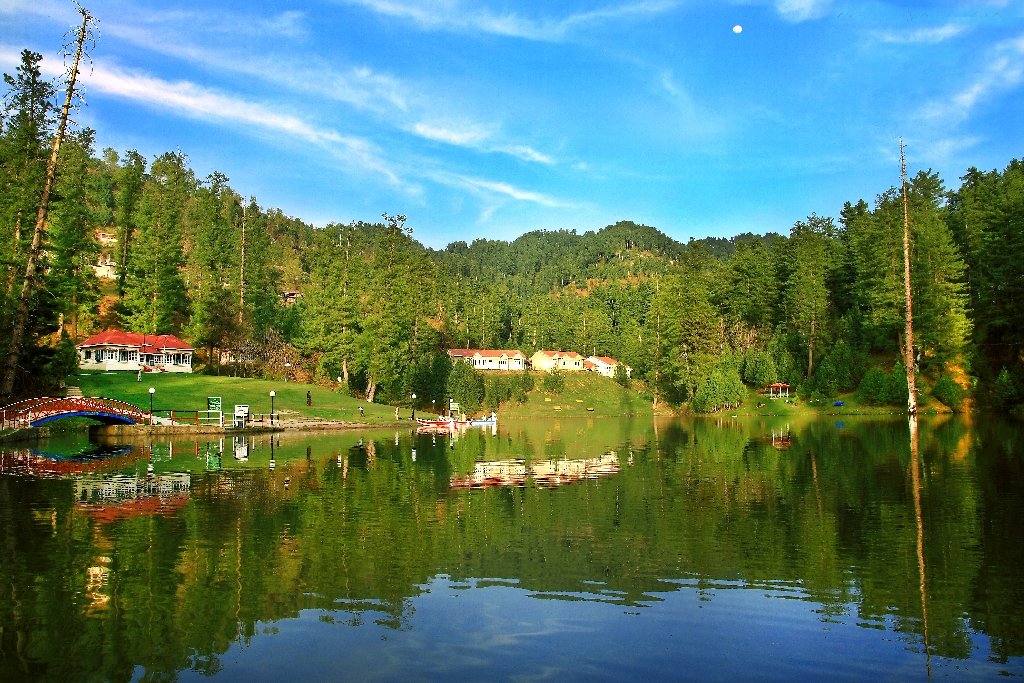 5- Devi Gali
The beautiful place of Devi Gali is 12 km from Banjosa Lake. It is also a great attraction for nature lover holidaymakers.
6- Kot Mattay Khan
This site is near Topa on the highway from Rawlakot to Mang. It is a good point to enjoy a picnic in a cool pleasant environment in summer. You can take an aerial view of the valley from here.
7- Toli Peer
A hilltop is named Toli Peer in the Tehsil Rawlakot of district Ponch. It is at an altitude of 8800 from sea level. It is at a distance of 40km from Rawlakot.
A beautiful sight of Abbas Pur, Bagh, and river Poonch from Toli Peer. This location is the peak of the three highest mountain ranges.  It is a gift of nature. It is feasible to come here in summer however the climate is cold from October to March.
8- Ghori Mar
Khai Gala is the way to reach this site which is 30 km away from Rawalakot. You can enjoy an enchanting airborne view of Bagh and Rawalakot from the top. A road from Ghori Mar to Toli Peer will take you to green meadows.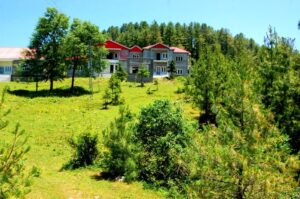 Wind Up Lines
Azad Kashmir is like a heaven on Earth. Poonch is one of the beautiful districts of Kashmir. Rawlakot, Banjosa Lake, Devi Gali, Toli Per, Ghori Mar and Kot Mattay Khan are some famous tourist spots.