Poonch
It is one of the ten districts of Kashmir. It is surrounded by beautiful landmarks, waterfalls, cascades, and sky-high mountains.
History of Poonch
It is said that it was settled by Raja Bak (574 B.C. to 637 B.C.) of the Nand family. However, according to a second statement, it was established by Raja Mukhat Apede of Karkot in 695 A.D. Chinese tourist Hieun Tsang visited this place too in 631 A.D.
Key information about Poonch 
| Attribute | Information |
| --- | --- |
| Name | Poonch |
| Location | Azad Kashmir, Pakistan |
| Geographical Features | Situated in the Pir Panjal range of the Himalayas, Poonch is characterized by rugged terrain and dense forests. |
| Area | Encompasses a significant area and is known for its stunning natural landscapes and cultural heritage. |
| Accessibility | Accessible by road, offering scenic routes and an adventurous journey for travelers. |
| Natural Beauty | Renowned for its captivating landscapes, including hills, valleys, and rivers that create an enchanting backdrop. |
| Historical Significance | Holds historical importance as a former princely state and has witnessed various political and cultural developments. |
| Cultural Richness | Home to indigenous communities, the region boasts a rich cultural heritage, reflected in its traditions and way of life. |
| Must-Visit Attractions | Includes sites like Banjosa Lake, Rawalakot, Toli Pir, and the historical Red Fort. |
| Trekking and Hiking Trails | Offers numerous trekking and hiking opportunities for adventurers, with trails leading to scenic viewpoints. |
| Weather Conditions | Experiences a variety of seasons, including pleasant summers and snowy winters, making it a year-round destination. |
| Unique Cuisine | The local cuisine showcases a blend of Kashmiri and Pahari flavors, with dishes like Rogan Josh and Saag being popular. |
Famous Places in Poonch
Rawlakot
This valley is at an elevation of 1615 meters from ocean level and looks like a pearl in the ring. You have to visit this place to see the beauty. In the summer, the pleasant fragrance of numerous flowers on the lush green grass enriches its beauty.
It got fame because of freedom fighter Sardar Muhammad Ibrahim Khan. This city is furnished with all kinds of modern facilities and is only 110km away from Rawalpindi.
It is linked to all the other areas of Pakistan via a highway. Usually, the tourists stay here by making it a base camp. They visit the Banjosa lake and Toli peer areas on daily basis.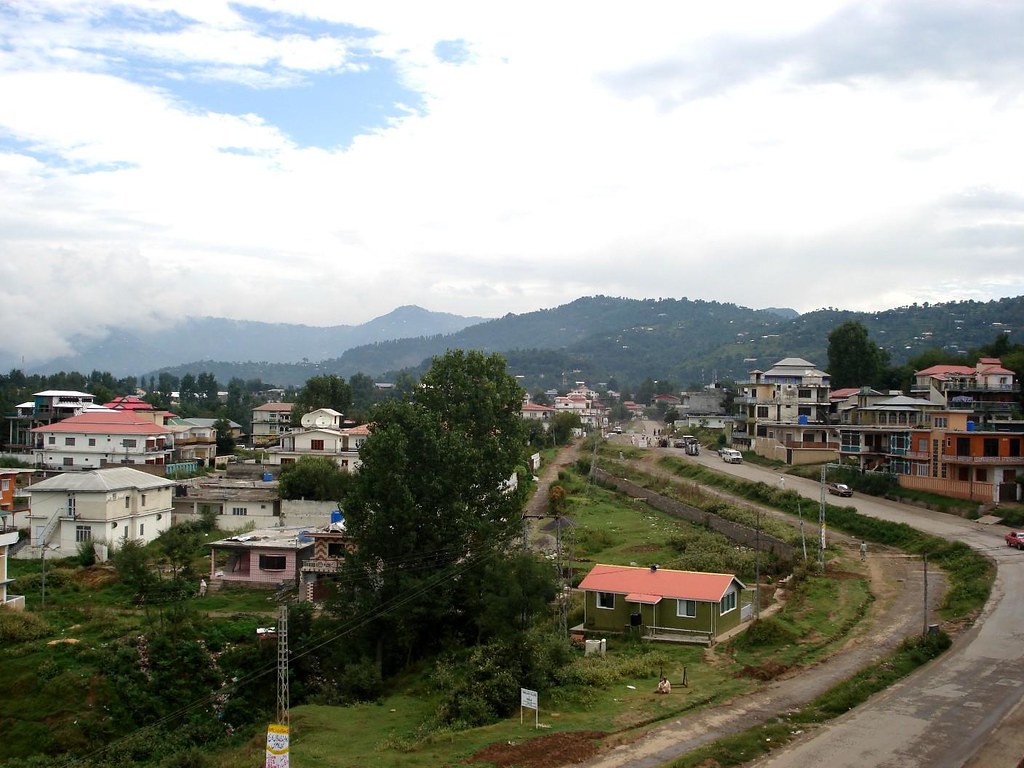 Gulshan-e- Shuhada
This point is 4 km on the highway going to Banjosa from Rawlakot. There are signs of an ancient historical temple. A signboard is also there for awareness. The Rawlakot airport is at a nearby place.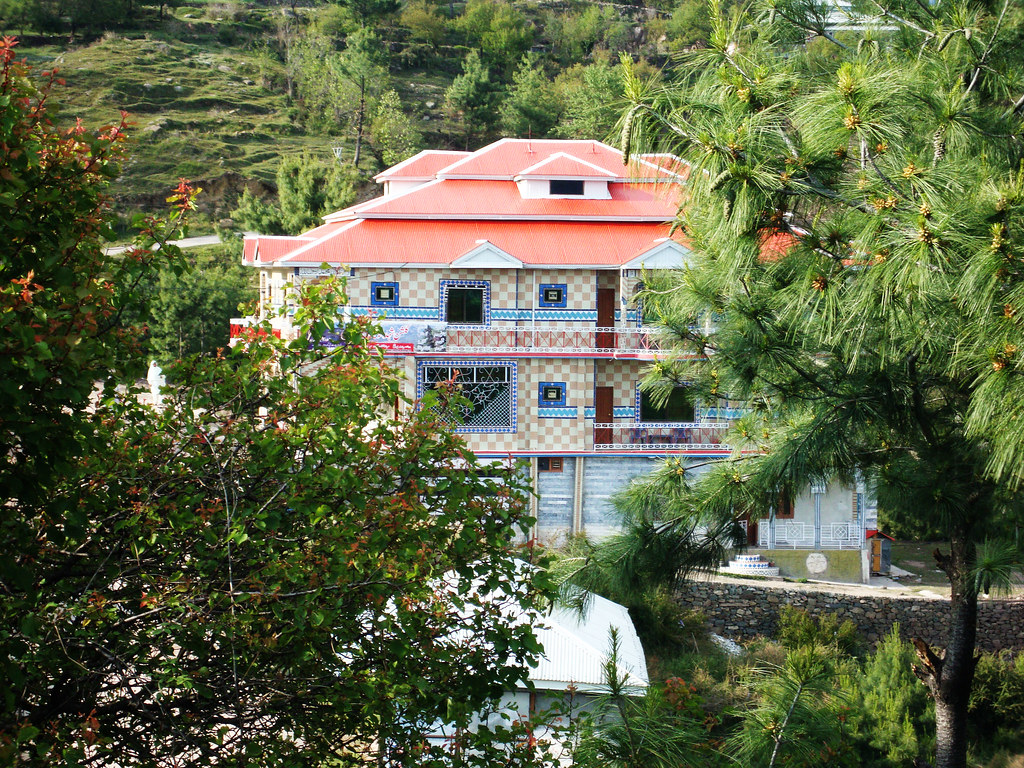 Koiyan
This place with a pleasant environment is 17km from Rawlakot fenced by blossoming woodlands. A tourist lodge by the government is also there.
Banjosa Lake
Located in Tehsil Hajira of district Ponch, this lake is 19km from Rawlakot city. It is at a height of 5898 feet from the ocean level. It is the only picnic spot with a proper strategy.
This lake presents a splendid view surrounded by high mountains and opulent green trees. There are boating and sailing facilities for tourists.
The weather remains calm and pleasant in summer. However, there is snowfall in winter at times. For a stay, there are hotels, huts, and PWD rest houses.
You can reach Banjosa Lake in two and a half hours from Islamabad via Rawlakot. There is a resort on the bank of the lake too.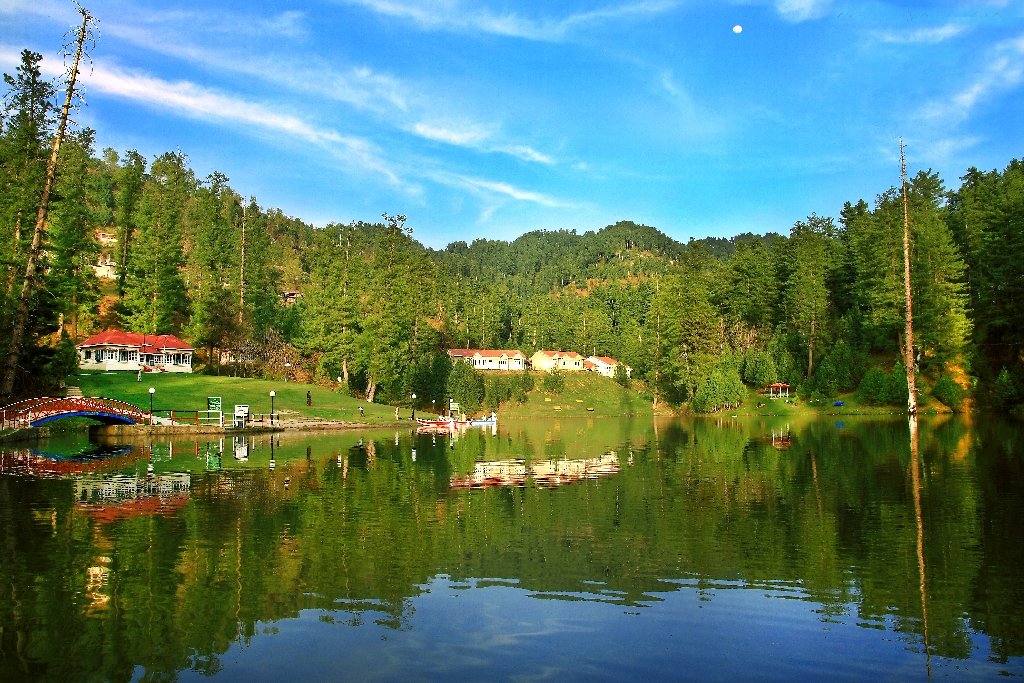 Devi Gali
The beautiful place of Devi Gali is 12 km from Banjosa Lake. It is also a great attraction for nature lover holidaymakers.
Kot Mattay Khan
This site is near Topa on the highway from Rawlakot to Mang. It is a good point to enjoy a picnic in a cool pleasant environment in summer. You can take an aerial view of the valley from here.
Toli Peer
A hilltop is named Toli Peer in the Tehsil Rawlakot of district Ponch. It is at an altitude of 8800 from sea level. It is at a distance of 40km from Rawlakot.
A beautiful sight of Abbas Pur, Bagh, and river Poonch from Toli Peer. This location is the peak of the three highest mountain ranges.  It is a gift of nature. It is feasible to come here in summer however the climate is cold from October to March.
Ghori Mar
Khai Gala is the way to reach this site which is 30 km away from Rawalakot. You can enjoy an enchanting airborne view of Bagh and Rawalakot from the top. A road from Ghori Mar to Toli Peer will take you to green meadows.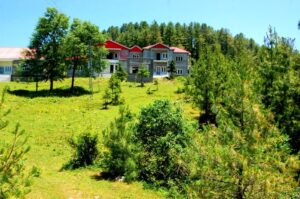 Cultural Richness
Indigenous Communities: Poonch is home to indigenous communities that have nurtured a rich cultural heritage over generations. The culture is reflected in the traditional practices, festivals, and the warmth of the locals.
Cultural Celebrations: The region comes alive with vibrant cultural celebrations, such as the annual Loran Mela, where you can experience the lively music, traditional dances, and local cuisine.
A Paradise for Adventurers
Trekking and Hiking Trails: Poonch offers numerous trekking and hiking trails. Each trail presents a unique adventure, leading to scenic viewpoints, secluded valleys, and mesmerizing landscapes.
A Year-Round Destination
Poonch, with its diverse seasons, offers something for everyone. The summers are pleasant, perfect for exploring the natural beauty, while the winters transform the region into a snowy wonderland, ideal for those who seek the allure of snow-covered landscapes.
Schools
Government Boys High School Poonch
Government Girls High School Poonch
Poonch Medical College
Islamia Public School Poonch
Chenab College Poonch
Colleges
Government Degree College Poonch
Government Postgraduate College Poonch
Kotli College Poonch
Army Public College Poonch
Poonch Medical College
Hospitals
District Headquarters Hospital Poonch
Azad Kashmir Medical College Teaching Hospital
Poonch Medical College Hospital
Al-Khidmat Hospital Poonch
Shifa Hospital Poonch
Restaurants
Al-Habib Restaurant
Nizam's Restaurant
Mumtaz Restaurant
Tasty Bites Restaurant
Khyber Shinwari Restaurant
Frequently asked questions (FAQs)
What is the geographical location of Poonch?
Poonch is situated in Azad Kashmir, Pakistan, nestled in the Pir Panjal range of the Himalayas.
What is the significance of Banjosa Lake in Poonch?
Banjosa Lake is a picturesque spot in Poonch, ideal for boating, picnics, and enjoying the serene natural surroundings.
Is Poonch a historically significant region?
Yes, Poonch has historical importance as a former princely state, and the Red Fort is a notable historical monument in the region.
What cultural experiences can visitors enjoy in Poonch?
Visitors can immerse themselves in the local culture, enjoying cultural celebrations like the Loran Mela, which features traditional music, dances, and cuisine.
Are there opportunities for trekking and hiking in Poonch?
Poonch offers a range of trekking and hiking trails, providing adventure enthusiasts with opportunities to explore the stunning landscapes.
What is the local cuisine like in Poonch?
Poonch offers a delightful blend of Kashmiri and Pahari cuisine. Popular dishes include Rogan Josh, Saag, and a variety of kebabs.
Is Poonch accessible year-round?
Yes, Poonch is accessible throughout the year, with pleasant summers and snowy winters, making it a versatile destination for travelers.
What are some famous educational institutions in Poonch?
Poonch is home to educational institutions like Government Degree College Poonch, Army Public College, and Poonch Medical College.
Which hospitals are prominent in Poonch?
Hospitals such as District Headquarters Hospital, Azad Kashmir Medical College Teaching Hospital, and Al-Khidmat Hospital serve the healthcare needs of the region.
Are there popular dining options in Poonch?
Poonch boasts restaurants like Al-Habib Restaurant, Nizam's Restaurant, and Khyber Shinwari Restaurant, offering a variety of culinary delights.
Wind Up Lines
Azad Kashmir is like a heaven on Earth. Poonch is one of the beautiful districts of Kashmir. Rawlakot, Banjosa Lake, Devi Gali, Toli Per, Ghori Mar and Kot Mattay Khan are some famous tourist spots.