Azad Kashmir 
Azad and Jammu Kashmir state comprise an area of 13,297 square kilometers spreading over 73-35 longitude and 33-36 latitudes.
A major area of the state consists of diverse small and large mountain ranges. There are valleys and beautiful lush green plains at the foothills of mountains.
Its average height is 360 meters from sea level in the south and 6,325 meters in the North.
Thick green forests enriched with beauty, orchards loaded with fruits, flowing rivers, noisy streams, and valleys at the foothills of mountains make it the most enchanting place in the Subcontinent.
About 100% population is Muslim there.
Key information about Kashmir
| Name | Kashmir |
| --- | --- |
| Location | Northern region of the Indian subcontinent |
| Administrative Division | Divided between three countries: India, Pakistan, and China |
| Geography | Nestled in the Himalayan mountain range |
| Area | Approximately 85,806 square miles (222,236 square kilometers) |
| Population | Varied population across the Indian-administered and Pakistani-administered regions |
| Languages | Multiple languages, including Kashmiri, Urdu, Dogri, and Ladakhi |
| Religion | Predominantly Islam, with Hinduism and Buddhism in the region |
| History | A region with a long and complex history, characterized by conflicts and cultural diversity |
| Conflicts | Historical and ongoing territorial disputes, including the India-Pakistan and India-China conflicts |
| Natural Beauty | Renowned for its stunning landscapes, including the picturesque Dal Lake and lush valleys |
| Agriculture | Known for its agriculture, producing saffron, apples, and other crops |
| Tourism | A popular tourist destination for its natural beauty, trekking, and cultural richness |
| Educational Institutions | Houses a number of universities, schools, and colleges |
| Healthcare Facilities | Offers medical services to residents and visitors |
| Economy | A mix of agriculture, handicrafts, and tourism contributes to the economy |
| Climate | Varies from temperate in the valleys to cold in the mountains |
History of Kashmir 
In 1947, at the time of the Indo-Pak separation, the states were given the right to be affiliated with any of the countries. The ruler of Kashmir Hari Singh distanced himself from both countries.
He ruthlessly slaughtered the Muslim majority population with the assistance of Dogra armed men and professional killers. As a result, a war began against him and for freedom.
Thousands of armed tribesmen entered Muzaffarabad. On 22nd October 1947, they announced an independent state after two days as they reached Srinagar.
Sardar Muhammad Ibrahim Khan was appointed as the first President of the independent state. Raja signed an accession treaty with India on 27th October. Lord Mount Beaten had announced to include Gurdaspur in Pakistan.
Sir Radcliffe favored India and handed over the Muslim majority areas of Gurdaspur. In this way, India found a way to reach Kashmir via Pathankot. Indian military forces entered Kashmir and captured the Muslim majority areas illegally.
Frightened by the outbreak of the war of independence, India took this dispute to the UN. India requested the UN for a free and fair UN-sponsored referendum. But, India always refuses to fulfill its promise.
Today's Azad Kashmir 
After independence, Triarkhal was declared the first capital. Later on, it was shifted to Muzaffarabad. Now, Muzaffarabad is the Capital of Azad Kashmir.
Azad Kashmir has a parliamentarian government. The state has its president, prime minister, and legislative assembly.
Administratively, Azad Kashmir state consists of ten districts.
Neelum
Haveli
Hattian.
The people of the countryside are linked with the occupations of forestry, livestock, and agriculture.
Famous Crops and Fruits
Maize, wheat, and rice are major crops. While, apple, plums, peach, walnuts, apricot, and pear are famous fruits.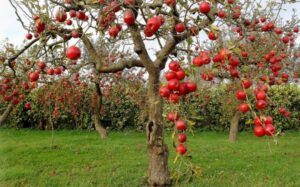 Languages
English and Urdu are official languages.
Whereas, Kashmiri, Pahari, Gojri, Punjabi, and Pashto are regional languages.
Handicrafts
Mats, rugs, Numda cloth, Guba, Patto, silk cotton, woolen shawls, and wood carvings handicrafts are prepared there.
Delicious Dishes of Kashmir
Math, maaz, harissa, Gushtaba, ristay, Tabak, and Aab gosht, are delicious traditional dishes.
Famous Tourist Spots in Kashmir
This place has a lot of opportunities for traveling since it is surrounded by charming valleys and charismatic meadows. Due to its beauty, it is called "Kashmir like heaven" in Chahar Dang Aalam.
Kohala Burj and Picnic Point
This historical area is called the gateway of Kashmir. It is located at the junction of district Bhag and district Muzaffarabad 30km away from Muzaffarabad and 90 km away from Islamabad.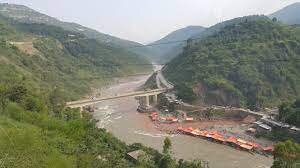 The river Jhelum flowing in this area is wide near the new bridge. The passengers stay here for a while and enjoy the fresh cold water of the river.
Quid-e-Azam tourist Lodge and Barsala
his tourist lodge is located 40km from Murree and 3km from Kohala. It was built by Dogra rulers and they used to stay here during their travel between Rawalpindi and Srinagar.
In 1944, when Quid-e-Azam visited here when he was returning back to Srinagar. There is also a chair used by him.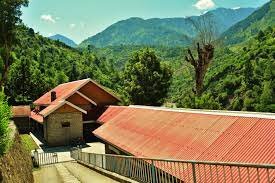 The tourism department of Azad Kashmir has opened this lodge for people and holidaymakers. There are rooms for a night's stay and residence. In the summer season, the cool breeze of river Jhelum gives a pleasant feel to the tourists.
Iconic places in Kashmir
Dal Lake
The Jewel of Srinagar: Dal Lake is the poster child of Kashmir's beauty. It's an extensive, serene lake surrounded by lush gardens and overlooked by the majestic Zabarwan Range. Visitors can enjoy a shikara (traditional wooden boat) ride on its tranquil waters or stay on one of the many houseboats that adorn the lake.
Gulmarg
Meadows of Gold: Gulmarg is a picturesque hill station that offers breathtaking landscapes. In summer, it's a haven for trekkers and nature enthusiasts. In winter, it transforms into a winter wonderland, attracting skiers and snow lovers. The Gulmarg Gondola is one of the highest cable cars in the world and provides sweeping views of the surrounding mountains.
Pahalgam
The Valley of Shepherds: Pahalgam is a scenic valley known for its lush green meadows and the Lidder River. It's an excellent destination for trekking and outdoor activities. The Aru and Betaab Valleys are nearby and offer captivating natural beauty.
Srinagar
The Summer Capital: Srinagar, the largest city in Kashmir, is famous for its Mughal gardens, including Shalimar Bagh and Nishat Bagh. The city's bustling markets, such as Lal Chowk, offer a glimpse into local life and are perfect for shopping for handicrafts, saffron, and local specialties.
Sonmarg
Meadow of Gold: The name "Sonmarg" translates to "meadow of gold," and it's not hard to see why. This place is a paradise for nature lovers, offering stunning vistas of the Himalayas. It's also a base for the annual Amarnath Yatra pilgrimage.
Shankaracharya Temple
Spiritual Solace: Perched atop a hill, the Shankaracharya Temple offers panoramic views of Srinagar and Dal Lake. It's not only a place of worship but also an architectural marvel, dating back to the 9th century.
Amarnath Cave Temple
A Sacred Journey: The Amarnath Cave Temple is a significant pilgrimage site for Hindus. The ice lingam (a natural ice formation) is believed to represent Lord Shiva. Pilgrims undertake a challenging trek to reach the cave during the annual Amarnath Yatra.
Mughal Road
Historical Trail: The Mughal Road is an ancient route that once connected Srinagar with Poonch and Rajouri. It's a journey through history, with remnants of the Mughal era and captivating natural beauty.
Betaab Valley
A Bollywood Connection: Named after the Bollywood movie "Betaab," this valley is a verdant paradise surrounded by hills. It's an excellent spot for picnics and leisurely walks.
Leh-Ladakh
The High Desert: While technically part of the larger Ladakh region, Leh is a gateway to a world of high-altitude desert landscapes, serene monasteries, and challenging treks.
Famous Schools
Abbas Institute of Medical Sciences, Muzaffarabad: This prestigious institution provides quality education and training in various medical fields, making it a hub for aspiring healthcare professionals.
Beaconhouse School System, Muzaffarabad: Part of a renowned educational network, Beaconhouse School System offers a well-rounded curriculum and has gained recognition for academic excellence.
Army Public School and College, Muzaffarabad: This institution provides a quality education and is known for its disciplined and structured learning environment.
Colleges
University of Azad Jammu and Kashmir, Muzaffarabad: The university offers a wide range of undergraduate and postgraduate programs, contributing significantly to higher education in the region.
Azad Jammu and Kashmir Medical College, Muzaffarabad: This medical college is an important educational institution for medical students, offering programs in various medical disciplines.
Government Postgraduate College, Rawalakot: Known for its academic rigor, this college plays a pivotal role in the education sector of Azad Kashmir.
Restaurants
Red Onion Restaurant, Muzaffarabad: A popular eatery serving a variety of local and international cuisines, known for its delightful ambiance and tasty dishes.
Kutton Jagran Resort Restaurant, Rawalakot: Located amidst scenic beauty, this restaurant offers delicious meals in a tranquil setting.
Sarhad Restaurant, Muzaffarabad: Renowned for its regional dishes and a splendid view of the Neelum River.
Hospitals
Combined Military Hospital (CMH), Muzaffarabad: CMH is a well-equipped healthcare facility providing a wide range of medical services, including specialized care for military personnel and civilians.
District Headquarters (DHQ) Hospital, Rawalakot: A major healthcare institution offering comprehensive medical services to the local population.
Shaikh Khalifa Bin Zayed Al Nahyan Hospital, Rawalakot: Named after the former President of the UAE, this hospital is known for its healthcare services and modern facilities.
Frequently asked questions (FAQs) 
What is Azad Kashmir?
Azad Kashmir, often referred to as Pakistan-administered Kashmir, is a self-governing administrative region in Pakistan. It shares borders with India-administered Jammu and Kashmir to the east, the Pakistani provinces of Punjab and Khyber Pakhtunkhwa to the south, and Pakistan-administered Gilgit-Baltistan to the north.
What is the status of Azad Kashmir?
Azad Kashmir has a special autonomous status within Pakistan. It has its own constitution and president, while Pakistan oversees its defense and foreign affairs.
What is the geography of Azad Kashmir?
Azad Kashmir is characterized by its mountainous terrain, with the Himalayas and the Karakoram Range running through the region. It is known for its scenic beauty, including lush valleys and rivers.
What is the capital of Azad Kashmir?
The capital of Azad Kashmir is Muzaffarabad, a picturesque city located along the confluence of the Neelum and Jhelum rivers.
What languages are spoken in Azad Kashmir?
The primary languages spoken in Azad Kashmir are Urdu and Pahari. Additionally, English is often used for official and educational purposes.
Are there famous educational institutions in Azad Kashmir?
Yes, Azad Kashmir is home to several reputable educational institutions, including the University of Azad Jammu and Kashmir in Muzaffarabad and Azad Jammu and Kashmir Medical College.
What are the tourist attractions in Azad Kashmir?
Azad Kashmir is famous for its natural beauty, with attractions like the Neelum Valley, Rawalakot, and Toli Pir offering stunning landscapes. Additionally, the region is known for adventure sports, hiking, and treks.
Is Azad Kashmir safe for tourists?
Azad Kashmir is generally safe for tourists, but it's advisable to stay updated on travel advisories and local guidelines. Like any tourist destination, it's essential to take necessary precautions.
What is the healthcare infrastructure like in Azad Kashmir?
Azad Kashmir has several healthcare facilities, including public and private hospitals, to provide medical services to residents and visitors.
What is the cuisine of Azad Kashmir like?
The cuisine of Azad Kashmir is influenced by the region's culture. Traditional dishes often include kebabs, curries, and bread, with a touch of regional flavors.
Are there restrictions on visiting Azad Kashmir?
Travel to Azad Kashmir may have some restrictions, especially for international tourists. It's advisable to check with relevant authorities and embassies for the latest travel regulations.
What are the main economic activities in Azad Kashmir?
Economic activities in Azad Kashmir include agriculture, particularly the cultivation of crops like rice and wheat, as well as tourism, handicrafts, and small-scale industries.
What is the best time to visit Azad Kashmir?
The best time to visit Azad Kashmir is during the spring and summer months when the weather is pleasant and the natural beauty is in full bloom.
Is there a significant cultural presence in Azad Kashmir?
Azad Kashmir has a rich cultural heritage, with a mix of Kashmiri, Pahari, and other regional influences. Local festivals, music, and dance are integral parts of the culture.
What is the political status of Azad Kashmir?
Azad Kashmir operates under a special autonomous status within Pakistan, with its own legislative assembly and president. The region is self-governing in many aspects but is constitutionally a part of Pakistan.
Wind Up Lines
Kashmir is considered a "Paradise on Earth" because of its high snow-capped mountains, lush green meadows, pastures, thick forests, culture, traditions, food, and norms. There are many tourist spots. It has the honor of hosting many famous personalities.
This place has been sacrificed a lot because of the conflicts between the two states of India and Pakistan. But, no one could harm its beauty and charm.