Azad Kashmir
Azad and Jammu Kashmir state comprise an area of 13,297 square kilometers spreading over 73-35 longitude and 33-36 latitudes.
A major area of the state consists of diverse small and large mountain ranges. There are valleys and beautiful lush green plains at the foothills of mountains.
Its average height is 360 meters from sea level in the south and 6,325 meters in the North.
Thick green forests enriched with beauty, orchards loaded with fruits, flowing rivers, noisy streams, and valleys at the foothills of mountains make it the most enchanting place in the Subcontinent.
About 100% population is Muslim there.
History of Kashmir 
In 1947, at the time of the Indo-Pak separation, the states were given the right to be affiliated with any of the countries. The ruler of Kashmir Hari Singh distanced himself from both countries.
He ruthlessly slaughtered the Muslim majority population with the assistance of Dogra armed men and professional killers. As a result, a war began against him and for freedom.
Thousands of armed tribesmen entered Muzaffarabad. On 22nd October 1947, they announced an independent state after two days as they reached Srinagar.
Sardar Muhammad Ibrahim Khan was appointed as the first President of the independent state. Raja signed an accession treaty with India on 27th October. Lord Mount Beaten had announced to include Gurdaspur in Pakistan.
Sir Radcliffe favored India and handed over the Muslim majority areas of Gurdaspur. In this way, India found a way to reach Kashmir via Pathankot. Indian military forces entered Kashmir and captured the Muslim majority areas illegally.
Frightened by the outbreak of the war of independence, India took this dispute to the UN. India requested the UN for a free and fair UN-sponsored referendum. But, India always refuses to fulfill its promise.
Today's Azad Kashmir 
After independence, Triarkhal was declared the first capital. Later on, it was shifted to Muzaffarabad. Now, Muzaffarabad is the Capital of Azad Kashmir.
Azad Kashmir has a parliamentarian government. The state has its president, prime minister, and legislative assembly.
Administratively, Azad Kashmir state consists of ten districts.
Neelum
Haveli
Hattian.
The people of the countryside are linked with the occupations of forestry, livestock, and agriculture.
Famous Crops and Fruits
Maize, wheat, and rice are major crops. While, apple, plums, peach, walnuts, apricot, and pear are famous fruits.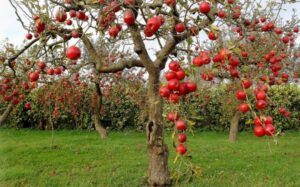 Languages
English and Urdu are official languages.
Whereas, Kashmiri, Pahari, Gojri, Punjabi, and Pashto are regional languages.
Handicrafts
Mats, rugs, Numda cloth, Guba, Patto, silk cotton, woolen shawls, and wood carvings handicrafts are prepared there.
Delicious Dishes of Kashmir
Math, maaz, harissa, Gushtaba, ristay, Tabak, and Aab gosht, are delicious traditional dishes.
Famous Tourist Spots in Kashmir
This place has a lot of opportunities for traveling since it is surrounded by charming valleys and charismatic meadows. Due to its beauty, it is called "Kashmir like heaven" in Chahar Dang Aalam.
1- Kohala Burj and Picnic Point
This historical area is called the gateway of Kashmir. It is located at the junction of district Bhag and district Muzaffarabad 30km away from Muzaffarabad and 90 km away from Islamabad.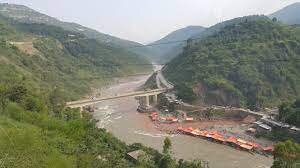 The river Jhelum flowing in this area is wide near the new bridge. The passengers stay here for a while and enjoy the fresh cold water of the river.
2- Quid-e-Azam tourist Lodge and Barsala
This tourist lodge is located 40km from Murree and 3km from Kohala. It was built by Dogra rulers and they used to stay here during their travel between Rawalpindi and Srinagar.
In 1944, when Quid-e-Azam visited here when he was returning back to Srinagar. There is also a chair used by him.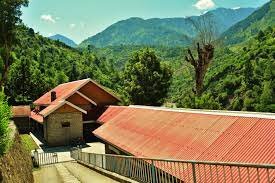 The tourism department of Azad Kashmir has opened this lodge for people and holidaymakers. There are rooms for a night's stay and residence. In the summer season, the cool breeze of river Jhelum gives a pleasant feel to the tourists.
Wind Up Lines
Kashmir is considered a "Paradise on Earth" because of its high snow-capped mountains, lush green meadows, pastures, thick forests, culture, traditions, food, and norms. There are many tourist spots. It has the honor of hosting many famous personalities.
This place has been sacrificed a lot because of the conflicts between the two states of India and Pakistan. But, no one could harm its beauty and charm.