Kumrat Valley
Kumrat valley is the beauty of Dir. Kumrat is 95km from the headquarters Dir of the district Upper Dir. This valley at a drive of 5 hours from Dir remained a favorite spot of tourists. This valley with singing rivers is at an altitude of 8100 feet from sea level.
The road is strong and solid from Dir to Sheringal. However, the road is rough beyond 50km. Many wild animals such as deer and Cheetah are found in the Deodar Cedar trees forests.
It has thick woods, valuable herbs, sky-scrapping mountains, snow-capped peaks, blue shining rivers, a pollution-free environment, Wavering green meadows, and pastures. It is an ideal place for trekking, mountaineering, and rock climbing for adventurous people.
Coming from Timergara, you will be greeted by Bab Kumrat (gate Kumrat), at a distance of 12 km from Dir. The biggest market for walnuts in Pakistan is in Patrak town beyond Sheringal. You will reach the central town Thal of the valley in a four to five hours drive from the Kumrat Bab.
Three routes rise from Thal. The first goes to the Kumrat Valley, the second route is directed to Jandrai, Jazz Banda, Katora Lake, and the last track goes to Kalam, Buddgoi Pass, and Atror. A jeep is available from Thal for Kumrat.
It will take you to Kumrat in only one hour. People can do camping everywhere in the vast woodlands. There are hotels and tent villages too. You can go to Aabshar, Kalao, Safaid Chasmay, and the last stop Dojanga. There is a pedestrian track for Kalam, Chitral, and Shindor from this point.
A unique museum of Raja Taj Muhammad is 10km from Thal in the Jandrai area. 15km from Jandrai to Jahaz Banda and Jahaz Danda pedestrian track will take you to captivating Katora Lake. Furthermore, there are beautiful places like Lamoti, Seri, Kalkot, and Jinkai.
A route from Thal will take you to Swat areas such as Gubral, Atror, and Kalam. It is better to reach these areas by jeeps and bikes. You will reach Kalam in four to five hours. Locals use this track. You can take a jeep and guide from Sheringal. You will have to take camping stuff with you.
People can visit different valleys from Sheringal. They can stay at night in Sheringal. Deep lakes such as Barsard Danda, Banda dand, Chayo Danda Muneez Dand, Sirbanda, and Bata dand are a masterpiece of natural beauty.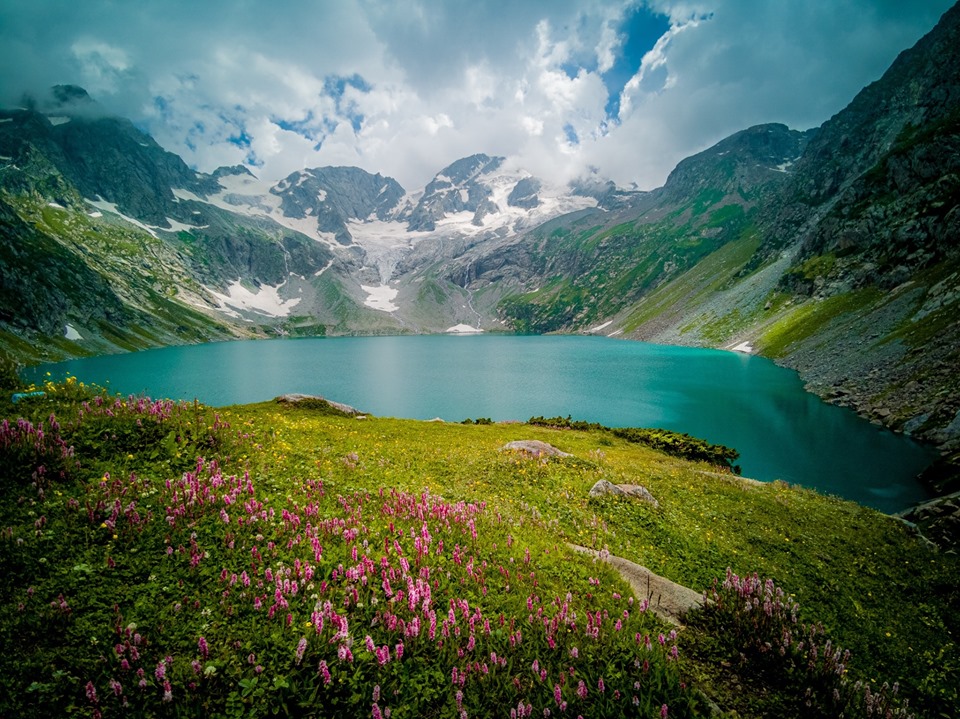 In The Suburbs of Kumrat Valley
1- Thal Mosque
This mosque is at a height of 8100 feet from sea level. Situated on the shore of the river Kumrat, it is completely built with wood. This three-floor mosque is a fine masterpiece of arts and beauty.
The precious Deodar Himalayan Cedar is used in its construction. This valuable wood costs more than 9,500 per foot in Lahore. Looking at the beams, pillars, and walls of this spectacular, admirable mosque, it seems as if the whole forest has been placed upside down.
2-  Ushirai
Saidgai lake is located in a vast valley. Looking at this enchanting lake, it seems as if an artist has cut the mountains with a razor blade.
3- Barawal Valley
It is 40km from the Upper Dir and adjacent to Afghanistan. Barawal valley is in the northwest of dir. Manu valleys, Shangar pass, Nusrat Pass, and Soni pass enhances its beauty. You cherish every moment in this pleasant valley loaded with greenery and flowers. Wildlife is abundant in this valley. Besides this, apples, grapes, walnuts, peach, plum, cherry, and honey are produced here.
4- Aain Pass
It is one of the famous passes of Dir. Its famous site is Dheray which is a cultural site. This place is like a rock. Some traces of Buddhism have been found here. It is considered a center of Gandhara art and culture.
5- Lowari Top
On 28th July 1969, the Chitral state was merged into Pakistan and in 1974 the Chitral State was transformed into the Chitral district. Lowari Pass, at an altitude of 10,500 from sea level connects district Dir to District Chitral.
This pass is itself a valley that starts from Dir and ends are Lowari Top. This pass of Koh Hindukush is about 25km in length. It is covered with snow for 5 months of a year. The residents of this valley were used to disconnect from the country for 5 months.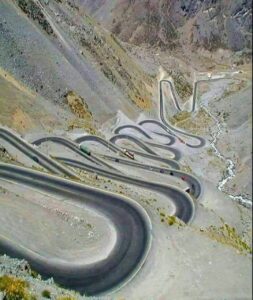 A tunnel was under construction for the last fifty years. But the project was halted due to a lack of funds. At last, the ex-prime minister Muhammad Nawaz Sharif visited this site four times. He instructed to speed up the process. In order to keep the traffic flowing all year round, the 8-km and 1.8-km-long two-lane tunnel at an elevation of 5,000 feet was inaugurated in 2016.
You can see a network of roads below the Chitral valley. This is the road that goes down 12 miles to the place of Ziarat, taking 47 dangerous turns and descending about 100 feet at each turn.
Wind Up Lines
Kumrat Valley is like a paradise of Khyber Pakhtunkhwa (KPK). It is enriched with beautiful landscapes, sky-high mountains, fruit orchards, rich green pastures, and wildlife. A trip to this valley is an unforgettable and valuable experience for holidaymakers.