Chitral
(The land of Tribes)
Chitral is 4840 feet from sea level with an area of 4500 square miles. From the archaeological facts, it is said that these areas were settled before the arrival of Arias. They reached Ganga Jamuna via the routes of Swat and Chitral when Arias left from Central Asia.
Alexander the Great arrived in these areas too. That is the reason why the people of Kafiristan used to call them descendants of Alexander the Great's soldiers. As time passed, Chitral become independent in 1885.
Chitral is linked to all parts of the country via Dir. Public Transport is available from Peshawar, Rawalpindi, Swat, and Dir. There are regular PIA flights from Peshawar  (Kyber Pakhtunkhwa, KPK)  to Chitral. But they depend upon the weather. People can reach from Chitral to Gilgit by Shandor Bypass through a special jeep.
Public Transport can be avail during Shandur Polo Festival. The Tourist season is from May to October. However, it is crowded with holidaymakers from June to September.
Famous Tourist Spots in Chitral Valley
1- Madaklasht – Sishgol Valley
The descending is from Lowari top to Chitral. The historical town of Chitral "Darvesh" can be reached by passing through Ziarat and Ushriyat. Darvesh is the headquarter of Chitral Scouts.
Madaklasht is in the northeast of Darvesh at a distance of 45km. It is an exceptional valley because of its natural beauty. Its snowfalls in this area from 8 to 10 feet. There was a training center for Scouts in the British era. Ice Skating contests were also held.
The people of the valley will welcome you. You can enjoy one day trip to this valley. You can buy handicrafts like handkerchiefs, Mufflers, chokers, and vests.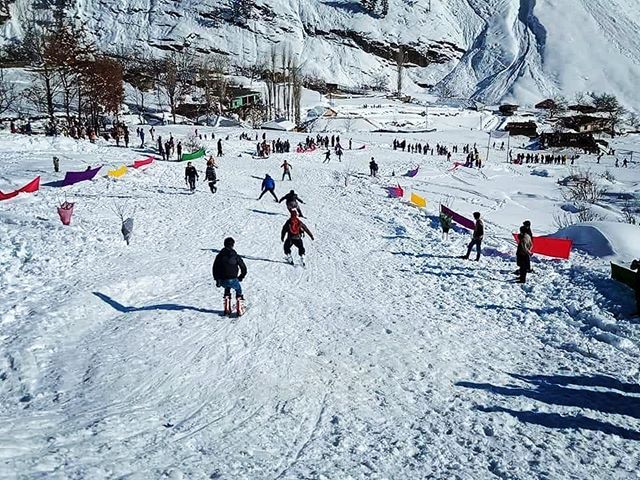 2- Chitral City
Chitral City is the headquarter of district Chitral. Mountains are standing in the east and west of Chitral. Chitral has 204 hilltops in its surrounding which are 18,000 feet high. The source of the Chitral River is the Chiāntar Glacier.
The climate is pleasant in summer and bitter cold in winter. The temperature never goes beyond 30  in summer in plain areas and it goes below 0. The river Chitral passes through the center of the city.
Chitral has many splendid buildings such as Chitral Scouts, Shahi fort, Shahi mosque, Polo ground, Governor cottage, Municipal Library, Museum, PIA office, and PTDC Motel. Afghan Café on the corner of Shahi Bazaar is famous for its delicious foods.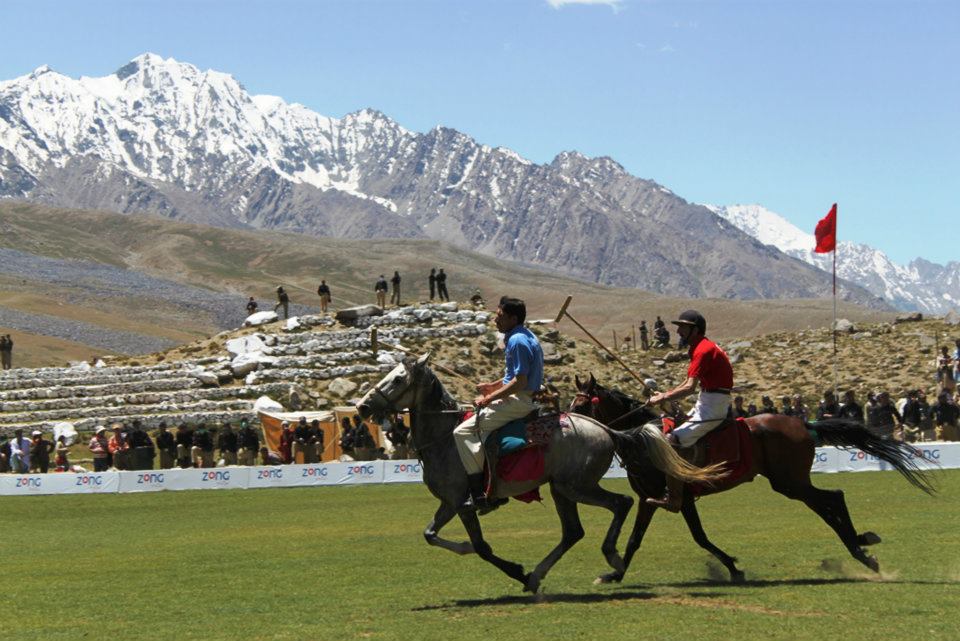 3- Shahi Mosque
This mosque has a matchless status from Peshawar to Kashgar because of its painting and flowery embroidery. Its construction started in 1919 and was completed in 1925.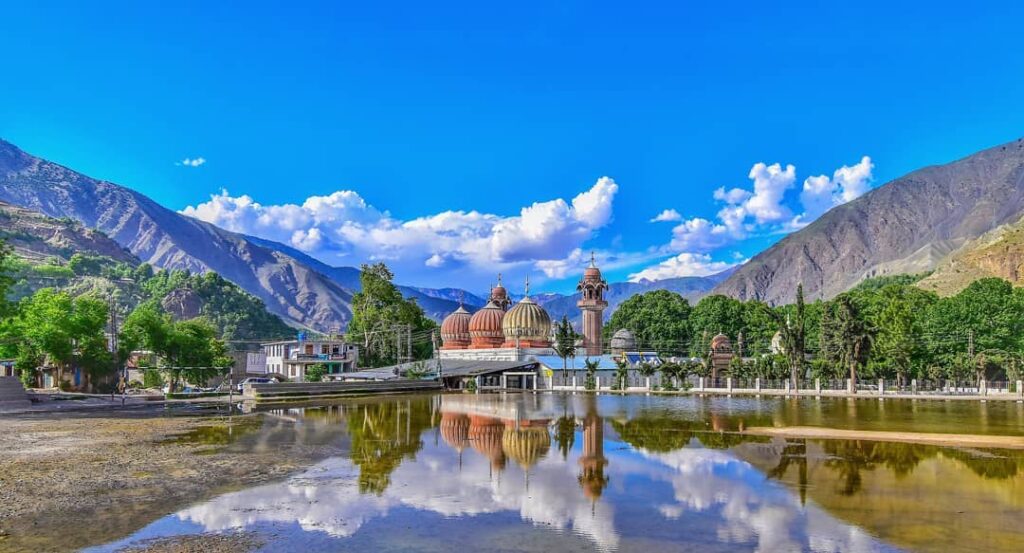 It is in the center of the city and is established with solid bricks, stones, and marble. It is designed on the architecture of the historical mosque Mahabat Khan in Peshawar. The palaces of the former king are in the suburbs of this mosque.
4- Shahi Fort
This fort is the most ancient site of Chitral and a witness of the fierce battles for thrones. The architecture of the fort reflects the lifestyle, culture, and tradition of Central Asia. There are rare pieces of flowery painting in the male section of the fort.
5- Chitral Museum
This fort is the spectator of the thousands of years old history of Chitral.  It is established near the Polo Ground in 2003. The artifacts related to the ancient Chitral are arranged systematically in beautiful galleries.
They include sculptures, jewelry, utensils, weapons, stuff related to Kalash Culture, manuscripts of the Muslim rulers, documents, and the stuff related to Islamic Culture, Kho tribe culture, and Chitral culture. You can understand the old culture and lifestyle of the people of Kalash by visiting this museum.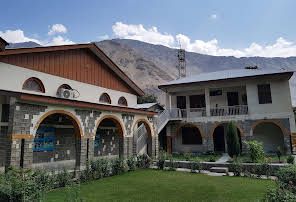 6- Barmo Gulshat
It was the central headquarter of the former rulers of Chitral in the past. It is at a height of 2743 meters from sea level. You can enjoy the scenery of the peak Tirich Mir and the suburb valleys from this point. A jeep can be avail from the Chitral for reaching this point.
7- Chitral Gol National Park
This park is at a height between 1450 to 5000 meters from sea level. it is stretching over an area of 77.5 square kilometers. It is located on a hill where the royal court was decorated in the summer during the reign of Chitral.
You will have to book a special vehicle for reaching this enchanting spot. It was given under the administration of the department of Wildlife a few years ago.
8- Koghuzi
This area of fruits, flowers, lush green valleys, cascades, and waterfalls is at a distance of 20km from Chitral. A mosque here with beautiful embroidery belonged to the royal era of Chitral. It is unique because of its wood engraving and intricate designs. Another beautiful area of Golin is near Koghuzi.
The area of Gaju is in the suburb of Chitral and is famous for grapes. The grapes of this area are dried and are used in medicines. To enjoy the sight of the highest waterfall you will have to go to Dagh village. The river Golden merges into the river Mastuj one kilometer from Koghuzi. A jeep track from this point goes to the golden valley.
9- Garam Chashma
There are many hot water springs in different places in Chitral but the spring of Tehsil Lat Koh is more famous. It is 45km from Chitral in a village named "Garam Chasma".
These springs are considered beneficial for different diseases and as pain relievers. There are separate bathrooms for males and females. It is a good picnic spot. Chitral Patti (a jewelry item) and valuable stones can be bought from here.
There are beautiful spots like the governor's cottage, a beautiful mosque, and a polo ground near Garam Chashma. On the polo ground, Buzkashi (a famous game of Afghanistan) is also played.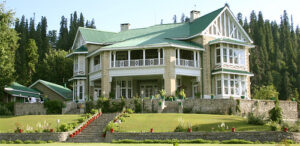 A mountain near this spring is considered a sacred place among the Ismaili group. Their leader Ameer Nasir Khusro u meditated on this mountain for 40 days. You can buy handmade clothes, caps, jackets, woolen shawls, and woolen caps. They will remind you of your trip to Chitral.
10- Daro Ship Fort
The fort Daroship is called Shahi Qila and Durshive Qila in Khawar (a local language). It is present in a valley in Garam Chashma Chitral.
11- Tirich Mir (The castle of the king of Ghosts)
The highest peak of Chitral is Tirich Mir at an altitude of 25,760 feet from ocean level. It is located 135 km from Chitral City.
According to folk tales, it is the habitat of fairies and the King's Palace is at its peak. That's why when fairies get angry, they push humans, which kills many climbers. Every year, many local and foreign climbers come to reach the peak of this dangerous mountain.
You will see many tents of hikers in the base camp of Tirich Mir. These tents will urge you to stay here.
 12- Zewargol
Zewargol is located in the Tehsil Norkho of Chitral at the Zewar point. The wildlife present at this spot at a height of 10,500 feet from sea level is not found anywhere else. Therefore, hunting is completely banned here.
13- Booni
Another beautiful site of Chitral is the Tehsil headquarters "Booni".  It is located 80km from Chitral.  There are facilities for staying and dining.
This spot with Luxuriant green pastures, mountains, peaceful and healthy environment is a perfect package of enjoyment for tourists. A captivating amalgamation of the river Mastuj and the river Kho takes place in this valley.
14- Mastuj
Mastuj City is the center point of northern Chitral at a distance of 100 km from Chitral and at an elevation of 7742 feet from sea level. A route goes to Gilgit from this site via Shandur Bypass. In 1895, Mastuj was formally included in Chitral.  Before this, it was linked to Yasin and Ghizar. Booni, Eshin, and Parwak are central villages.
15- Mastuj Fort
This fort is located at the confluence of the river Mastuj and the river Yarkhun. The fort is said to have been built by Kashukat in the 16th century and laid the foundation of the Kashukat state.
16- Chitral Lake
There are two large natural lakes in Chitral. The Shandur lake is 2.5 miles long and one mile wide near the Polo Tournament. There is no way for water to go out. It is said that there is a well in the middle of the lake from where this water goes to the lower valley springs.
According to a traditional folk tale, an old woman went to Shandur lake with her daughter and flock. One day, the young lady was bathing the sheep. Her bangles got stuck in the horns of the sheep and both of them drowned in the lake. A few years later, the bones of the young lady's hands and wrists were found in the Laspur Valley at the Harchin spring. The bangles were intact on the sheep's horn.
The second lake is Karomber Lake. It is located in Broghil or Broghol pass at a height of 13,260 feet and at a distance of 256 km from Chitral. Its length is 3 miles and its width is 1.5 miles. Besides these, many small and large lakes are spreading around the Chitral valley such as karezza lake, Chitti Bae Lake, and Chah Tar Lake.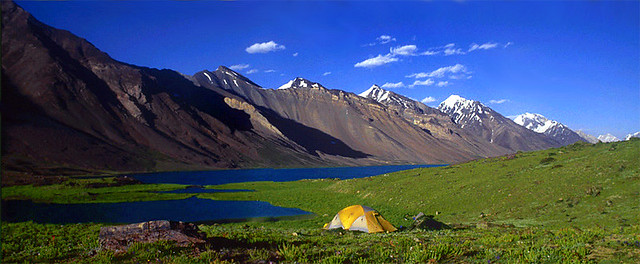 Handicrafts & Shopping
You can buy Chitrali woodwork, scarfs, silk hankies, stones, jewels, vests, coats, caps, embroidery jackets, gold and silver jewelry, Numday, carpets, and other handicrafts in Chitral and its neighboring areas. Shahi Bazaar and PIA Chowk are good shopping markets.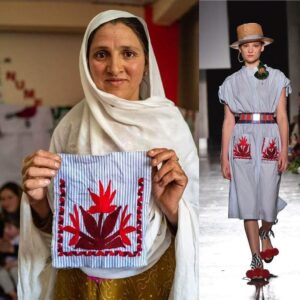 Wind Up Lines
Chitral is enriched with charming lakes, sky-kissing snow-capped mountains, dancing rivers, tranquil lakes,  orchards loaded with fruits, forests full of wildlife, historical building with marvelous architecture, beautiful skilled people, and handicrafts.
A trip to Chitral is a complete package to explore nature, beautiful landscapes, and historical sites