Upper Dir
The central city of Upper Dir is renowned for its history, culture, traditions, values, and norms. It is the best choice for tourism because of its meadows, lush green valleys, luxuriant and rich green forests, sky-kissed snow-capped hilltops, singing streams, rivers, cascades, and enchanting lakes.
The Climate of Upper Dir and Tourist Season
The climate is mild. It is cold in winters but bearable. The weather is mild and pleasant in summer. The temperature never goes beyond 30   in summer and it reaches -5   in winter. The tourist season is from March to October. There can be a need for warm clothes in winter.
Distance of Upper Dir from Different Cities
It is 240km from Peshawar, 148km from Mingora, 108km from Chakdara, and 120km from Chitral. Dir is 20km from Afghanistan via a straight line while it is 45km away by road. Dir was an independent state and it was affiliated with Pakistan in 1969.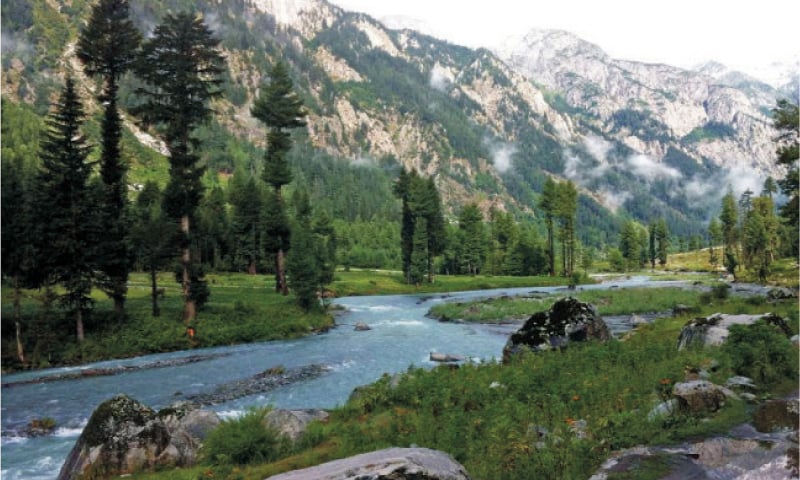 Historical Places & Tourist Spots in Upper Dir
Shahi Mahal Dir
This Palace of the 17th century is the personal mansion of Nawab of Dir. Stretching over an area of 200 Kanals, the foundation of this present building was laid by Nawab Shah Jahan in 1926. Many areas of Dir can be seen from different parts of the Palace since it is located at a height.
There was a royal guest house in front of the main door of the palace. It is now transformed into Dir Hotel. This guest house has the honor of hosting the Viceroy India, Governor-General Ghulam Muhammad, Khawaja Nazim-ud-Din, Skinder Mirza, Feroz Khan Noon, Hussain Shaheed Suhrawardy, Ayub Khan, and other personalities.
Shahi Masjid Dir is adjacent to Shahi Palace. A visit to Dir Bazaar will be a great inspiration for your tourism hobby. There are restaurants with delicious food too.
The knives manufactured in Dir are matchless in their durability. However, the knives of Wazirabad are famous for their shape and quality.