Province Khyber Pakhtunkhwa (KPK)
Before being called Khyber Pakhtunkhwa (KPK), this region was called Sarhad, Gandara, Bigram, Pishklawati, and other names. According to the history of the province of KPK (Khyber Pakhtunkhwa), it is the cradle of ancient human civilization.
In fact, it is the biggest center of Buddhism. The archaeological remains of Swat, Takht Bhai, and Charsadda are witnesses of the promotion of Buddhism in this area.
A brief History of Khyber Pakhtunkhwa (KPK)
There were thousands of Buddhism monasteries and worship places. Then, the tribal era came. The tribal chiefs of different tribes were used to rule this region in the form of small independent governments.
Mehmood Ghaznavid came into Punjab and KPK after defeating king Jay Pal. In 1191, Shahab-ud-Din Gori included this area in his kingdom. Taj-ud-Din Yaldoz, Qutub-ud-Din Aibek, and Al-Tamsh governed this area too.
In 1261, Khwarazm Shah after being defeated by Changez Khan fled away via the Khyber Pass of the Province KPK. Changez Khan chased him till Peshawar. But he returned back from Peshawar.
After overcoming Khilji, Tughluq, and Ameer Taimoor, Babur defeated Ibrahim Lodhi in 1526, and KPK was included in the Mughal monarchy. It remained divided into different parts till 1848 after the fall of the Mughal regime.
After the Sikh rule, the East India Company included Peshawar, Hazara, Kohat, Bannu, Dera Ismail Khan, and Dera Ghazi Khan in the Punjab Province. Furthermore, Malakand and the other four agencies were also given under the administration of Punjab.
In 1901, viceroy India Lord Curzon parted Peshawar, Hazara, Kohat, Bannu, and Dera Ismail Khan from Punjab and made it a separate province named Northern Western Frontier Province (NWFP).
History is witnessed that Pathans have never accepted the British regime. When the struggle for independence began, Pathans took an active part in every movement for freedom from Britishers. The people of the province also supported the ideology of Pakistan.
In 1930, the Residents of the province raised their voices. On 30th April, hundreds of freedom fighters sacrificed their lives in the Qissa Khawani Bazaar of Peshawar. Despite the unarmed, they ran over the tanks and armored vehicles.
In 1947, When Lord Mountbatten came to Peshawar for an assessment of the situation, about one lac Pathans were carrying the Muslim League Flag near the fort and chanting slogans of "Pakistan Zindabad". In 1947, a month before the creation of Pakistan, 2874 votes were cast in favor of India and 189,240 for Pakistan.
Tribal and non-tribal areas were under the administration of the Federal government of the province.  They were called Bajaur Agency, Mohmand Agency, Kurram Agency, Aurak agency, Zai agency, Northern Waziristan, Southern Waziristan, tribal areas, and Fata. However, Frontier Region (FR) Peshawar, FR Bannu, FR Dera Ismail Khan, FR Kohat, were the non-tribal areas.
In these areas, the government of Pakistan in coordination with local tribes maintains peace and protects the borders. These people sort out their issues and clashes in Jirga (an assembly of local chiefs and leaders to solve the disputes of tribal people). Now, these areas are part of KPK.
Tourist Attractions in KPK
From the tourism point of view, the province of Khyber Pakhtunkhwa (KPK) is bestowed with high mountain ranges, mountain passes, charming lakes, waterfall, cascades, and a healthy and pleasant environment.
Abbottabad, Nathia Gali, Kaghan valley, Swat valley, Chitral valley, Kafiristan, Koh Suleman, Koh Hindukush, Khyber Pass, Tochi Pass, Gomel Pass, Lowari Pass, Kurram Pass, river Indus, river Kanhar, river Haru, river Swat, river Sarn, and river Chitral are worth mentioning sites.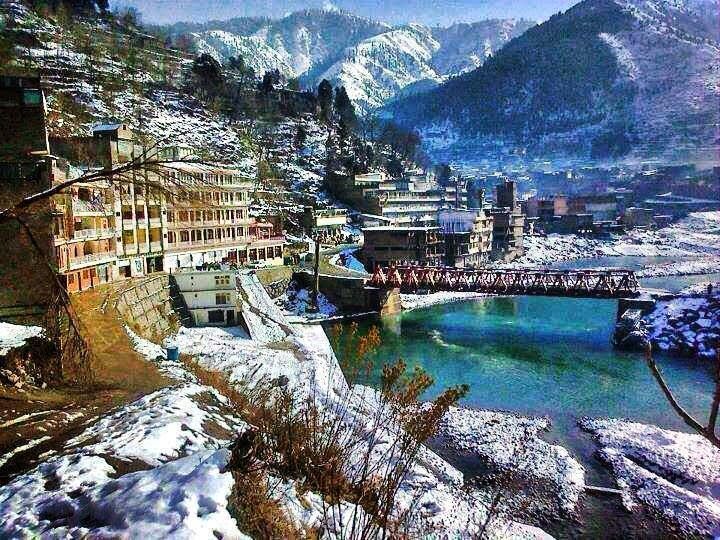 There are numerous minerals in the hilly areas of the province. Swat valley has emerald stones Chitral has coal and mica mines. The gums of elevated mountains are sold as Salajeet a precious medicine.
Nature's Gifts and Wildlife
Valuable herbs such as Violet, cumin, mica, hyacinth, and poison ivy are common here. In addition to Cedar, pine, bark, and poplar trees, there are wild animals like cheetah, bears, Markhor, and sheep.
Wind Up Lines
Khyber Pakhtunkhwa is considered a hub of tourist spots and recreational destinations. It is enriched with natural beauty, historical landmarks, and natural resources. Its deep-rooted history, culture, traditions, norms, food, and festivals attract the holiday makers.