Kotli
District Kotli is a hilly area. The mountain range rises from here to the mountain of district Poonch. This Kotli district is famous as Madina-ul-Masajid and is located 141 km away from Islamabad.
Occupied Jammu Kashmir, Rawlakot, and Mirpur, are located in its surrounding.
Equipped with the latest facilities, a PWD rest house, and a rest house, this district is located at a height an average height of 1000 meters from sea level.
Famous Tourist Spots in Kotli Kashmir
1- Tenda
Tenda is the best viewpoint which is 6km away from Kotli. You can enjoy the charming view of diver Ponch and Kotli city. Keeping in view the importance of this place, AJK tourism department has established a rest house there.
2- Goi
It is a small village in the district Kotli. Waterfalls are flowing near rivers Mahol and Braila. Dubrian is close to this village. A famous war was fought here in which Dogra army men succeeded to flee away to Jammu Kashmir via the river Mahol.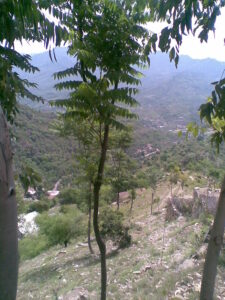 3- Naik Saif Ali Khan Shaheed
Naik Saif Ali Khan was born on 25th April 1922 in village Khandra of Tehsil Nikyal. On 18th March 1941, he entered the royal core of engineers in the British Indian army. In 1947, after completing his services in the Indian Army, he established Haideri Force in collaboration with Sardar Mohammad with Karelvi.
On 1st January 1948, he established "Sher Riasti" on the order of Lieutenant Kernel Muhammad Sher Khan. He was ranked Platoon commander for his bravery and courageousness. He along with his platoon inflicted heavy losses on the enemy on the front line of Budhakhana.
He got injured and martyred on 26th October 1948. On 14th March 1949, the Defence Council of Azad and Jammu Kashmir awarded him "Hilal-e-Kashmir". On 30th November 1995, the government of Pakistan declared this award equal to Nishan-e-Haider.
شہادت ہے مطلوب مقصود مومن
نہ مال غنیمت، نہ کشور کشائی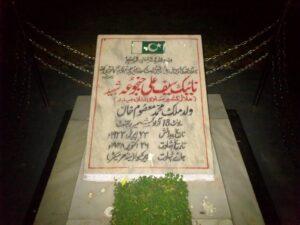 4- Bethak 
This beautiful place in district Sudhunoti is although a backward area but it is full of natural beauty. You can view the river Ponch and Jammu Kashmir from this point named Char Bhar. A route is directed to this spot from Trarkhel.
5- Tatta Pani Spring and Tatri Note
There is a water spring at Tatta Pani Point which is 24 km from the road directed to Hijra from Kotli. Sulfur vapors evaporate from this spring due to which its water is too hot.
It is very difficult to stay here in the smell and warmth of Sulphur in the summer season. This spring's water is beneficial for knee pain and skin allergies. There are bathrooms near this spring that have facilities for cold and warm water.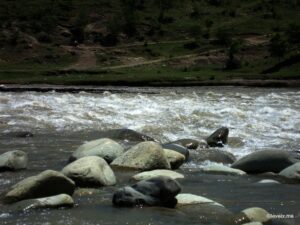 A narrow valley on the left side from Hijra to Tatta Pani Track will take you to the crossing point of Azad and Jammu Kashmir called Tatri note.
6- Fateh Pur (Nakyal)
This area is located 37 km from Kotli and on the borders of both Azad and Jammu Kashmir due to the partition at the time of the War of Independence (1947-1948).
It is comparatively cooler than other cities in the district since it is at an elevation of 1524 meters from the ocean level. It is considered to be the most beautiful part of Azad Kashmir.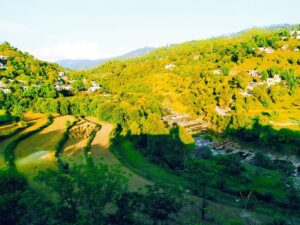 A rest house and other facilities are accessible to the tourists. The Indian army killed innocent Kashmiri since this area is close to the border.
7- Khuiratta
This site is 30 from Kotli and is famous for its beautiful orchards. Khuiratta is the best traveling spot near the cease-fire line.
Dheri Sahibzadiyan, Bagh Darbar, Mai Toti, Manowaal, Chattar Chalni, and Karjai Dheriare tourists point. The famous fort of Karjai is near Khuiratta. It was built by Maharaja Gulab Singh.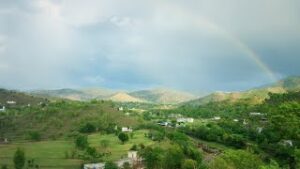 8- Gulpur Waterfall and Tharochi fort
This waterfall flows in three steps and is located in Gulpur Town on the Kotli Mirpur Road. It is an ideal place for families and friends. The ancient historic fort is on the nearby hilltop.
Wind Up Lines
Kashmir has countless fascinating sites. Kotli is one of the beautiful districts of Azad Kashmir. It is well known for the tourist spots and mosques. It is a perfect place for holidaymakers in Kashmir.