Attock
 The historical city Attock is 48km from Rawalpindi and 17km from Taxila. Attock is the district headquarter.
It has six districts
Attock
Hassan Abdal
Fateh Jang
Hazro
Pindi Gheb
Jand
From the tourist point of view, there is a Gurdwara Panja Sahib, the tomb of Lala Rukh in a square garden, and a dedicated place to Sufi Saint Baba Hassan Abdal on a nearby hill.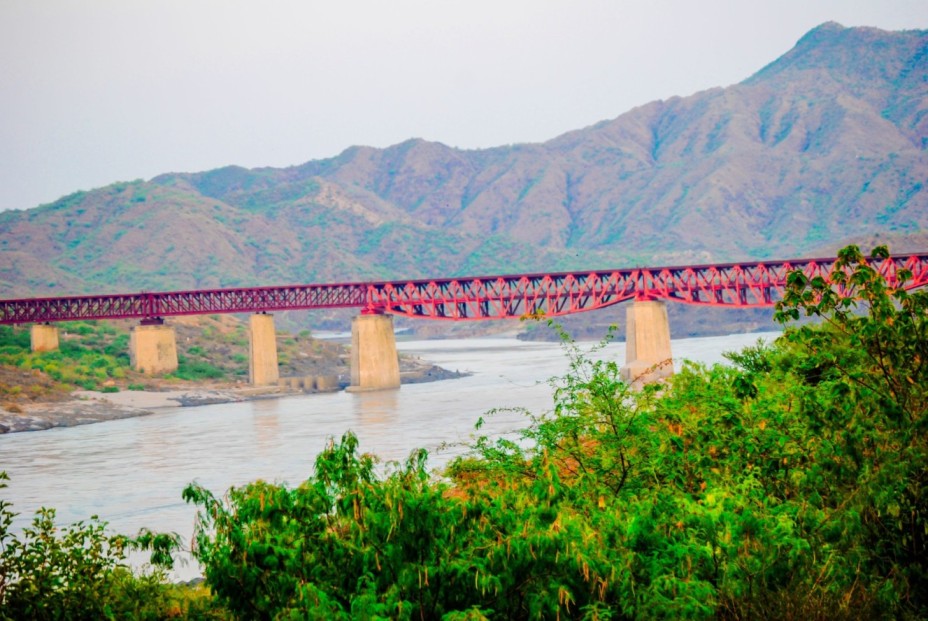 Famous Tourist Spots and Historical Sites
1- Hassan Abdal

(City of The Guru)
Saint Baba Hassan of the 15th century is also called Baba Kandhari. He lived there from 1404 to 1416. This city was settled by his efforts and named Hassan Abdal after him.
He died in a village Baba wali in Qandahar Afghanistan and was buried there. You can enjoy the sight of Hassan Abdal city and suburbs through a staircase on the hilltop.
The world wonder highway Resham starts from the right side of Hassan Abdal. This highway leads to China through Abbottabad, Mansehra, Basham, Dasu, Chillas, Gilgit, Hunza, Sosat, and Khunjrab Pass.
This highway has strengthened the Pak-China relationship.
2- Gurdwara Panja Sahib
It is one of the sacred places of Sikhs. Pilgrims across the world visit this Gurdwara two times a year. Specifically, it is crowded in April at the fair of Baisakhi.
Its interior is very beautiful. One part has a handprint of Baba Guru Nanak. Sikhs consider it sacred. Baba Guru Nanak reached Hasan Abdal in 1521 with his brother Mardana.
This Gurdwara is located at the same place where they stayed in Hassan Abdal. Different tales have been dedicated to his hand reflection.
According to Sikhs' religious beliefs, Baba Wali Qandahari moved the stone from the hill and Baba Guru Nanak stopped with his hand. And as a result, his hand was printed. It was built by Hari Singh Nalwa in 1823. It was under the Hindu administration till 1920.
It was given under the supervision of Sikhs after their protest. On 25th November 1920, the Gurdwara Panja Sahib committee was established. People can reach in five minutes from Hassan Abdal general bus stand.
3- Tomb of Hakeema
Khawaja Shams-ud-din Khawafi, King Akbar's engineer built this tomb for himself. During its construction, he stayed in the Attock fort for five years. But he died somewhere else and he was not buried in this tomb.
The companion of Akbar Hakeem Abul Fateh Gillani and his brother Hakeem died and he ordered to bury them in this tomb.
4- Lala Rukh Mausoleum
This tomb is named after the daughter of Mughal king Aurangzeb Lala Rukh based on a story by Irish poet Tamus Mor. However, there is no proof in history about the daughter Lala Rukh. It is adjacent to the tomb of Hakeema.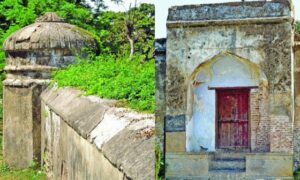 5- Mughal Garden
Mughal emperor Akbar established this garden. It is between Hassan Abdal and Wah Cantt near Wah Town.
He stayed here for three days. He caught the fish, put a pearl in their nose, and left them in the water again. There is a Mughal well in the park of Wah Cantt.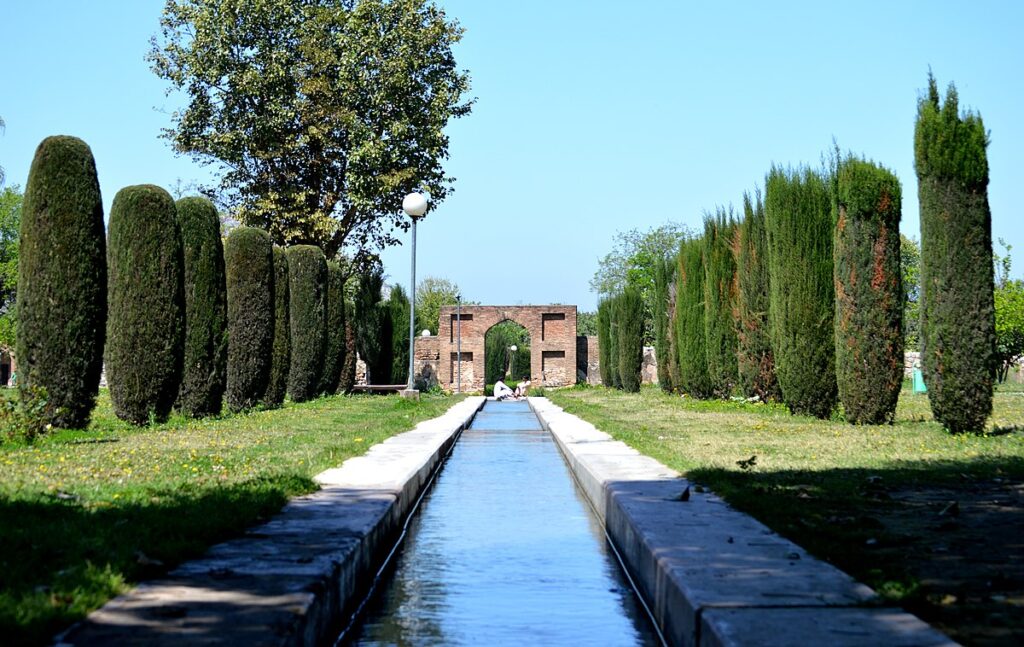 6- Laurence Pur
The city of Laurance Henry, Laurance Pur is located beyond the Hassan Abdal and Mughal Garden.
Sir Laurance Henry was a British citizen and he was settled in Lahore. Nowadays it is famous for its textile industry. You can buy high-quality clothes from factory outlet shops.
7- Attock fort
Attock is a word from the Turkish language which has the meaning of Daman Koh or foothills. The foundation of this fort near the Indus River was led by Akbar Azam.
Its construction was completed in 14 months under the supervision of Khawaja Shams-ud-din Khawafi. According to defense experts, its construction style is different from Delhi, Lahore, and Fateh Pur forts.
According to Ali Raza Abidi, the Kabul people took this fort from the Mughals. British took it from Sikhs. After that, Sikhs captured it from Britishers. Besides this, it is still in good condition.
This fort has Turkish architecture-style bathrooms, a tunnel for escaping during the war, communication trench signs, a dead cell like a well, and a chair of the British Monarch.

It is under the control of the Pakistan army since the creation of Pakistan. An Inn and Kanjri's fort near the Attock fort is also worth watching.
The doors of the fort have engraved a line: "May Allah blesses King Akbar".  A stone near the bank of River Indus has signs of a British regiment. They were busy in the war for years.
Wind Up Lines
Attock Fort is the identity of Attcok's historical city. It is also famous for Gurdwara Panja Sahib, Mughals Gardens, and Lala Rukh tomb.