Welcome to Lahore, the cultural and historical heart of Pakistan!
Nestled in the province of Punjab, Lahore is a vibrant metropolis that seamlessly blends the old with the new.
With a rich history dating back over a millennium, this captivating city is a treasure trove of architectural wonders, enchanting bazaars, and a bustling street life that never fails to mesmerize its visitors.
From its iconic Mughal-era landmarks to its delectable cuisine and warm hospitality, Lahore offers an immersive experience that will leave you enthralled and yearning for more.
So, join us as we embark on a journey to explore the diverse tapestry of Lahore, where the past converges with the present, creating a unique and unforgettable destination.
Lahore city is also famous as the "City of Gardens". Lahore is the second-largest city in Pakistan after Karachi and 26th largest city in the World. It is the capital of the province Punjab.
It presents a beautiful contrast between ancient historical culture and rich modern civilization. It is renowned internationally for its culture, traditions, cheerfulness, civilization, and hospitality.
Its historical places are included in the UNESCO World Heritage Sites.
The Lahore, Pakistan

(Bastion of the Mughal Spirit)
(The city of colors and vibrant culture)
| Aspect | Details |
| --- | --- |
| Country | Pakistan |
| Province | Punjab |
| Location | Northeastern part of Punjab |
| Latitude | 31.5497° N |
| Longitude | 74.3436° E |
| Area | 1,772 square kilometers (684 square miles) |
| Population | Approximately 13.21 million (as of 2021) |
| Official Language | Urdu |
| Other Languages | Punjabi, English, and various regional languages |
| Climate | Semi-arid with hot summers and mild winters |
| Famous Landmarks | Lahore Fort, Badshahi Mosque, Shalimar Gardens, Wazir Khan Mosque |
| Historical Significance | Lahore has a rich history and served as the capital of the Mughal Empire from 1585 to 1598. It has witnessed numerous invasions and has been a center of art, culture, and commerce for centuries. |
| Cultural Heritage | Known as the cultural heart of Pakistan, Lahore is renowned for its traditional music, dance, literature, and cuisine. It is home to various festivals, including the renowned Basant (Kite) Festival. |
| Educational Institutions | Lahore is a major educational hub with prestigious universities and colleges, including the University of the Punjab, Lahore University of Management Sciences (LUMS), and Government College University. |
| Transportation | Lahore is well-connected through an extensive road network, railways, and the Allama Iqbal International Airport, which serves domestic and international flights. The city also has a rapid transit system called the Lahore Metro. |
| Major Industries | Textiles, pharmaceuticals, information technology, automotive, food processing, and handicrafts are among the prominent industries in Lahore. |
| Cuisine | Lahore is famous for its diverse and mouthwatering cuisine, offering a variety of street food, including Lahori chargha (roasted chicken), nihari (slow-cooked meat stew), and falooda (a sweet dessert). |
| Festivals | Eid-ul-Fitr, Eid-ul-Adha, Basant (Kite) Festival, and the Urs festival at Data Darbar are some of the major festivals celebrated in Lahore. |
| Sports | Cricket is the most popular sport in Lahore, and the city has hosted several international cricket matches. It is also home to the Gaddafi Stadium, a renowned cricket venue. |
| Sister Cities | Lahore has sister city relationships with several cities around the world, including Chicago (United States), Xi'an (China), Istanbul (Turkey), and Kuala Lumpur (Malaysia). |
| Historical Sites | In addition to famous landmarks, Lahore is home to numerous historical sites such as the Wazir Khan Hammam, Lahore Museum, Jahangir's Tomb, and the Hiran Minar. |
| Parks and Gardens | Lahore boasts several beautiful parks and gardens, including the Jilani Park, Model Town Park, Race Course Park, and Bagh-e-Jinnah (Lawrence Gardens). |
| Art and Literature | Lahore has a thriving art and literary scene, with numerous art galleries, theaters, and cultural festivals. The city is also known for its vibrant publishing industry and hosts the Lahore Literary Festival annually. |
| Shopping | Lahore is a shopaholic's paradise, offering a range of shopping options from traditional bazaars like Anarkali and Liberty Market to modern shopping malls such as Emporium Mall and Packages Mall. |
| Religious Sites | Lahore is home to various religious sites, including the Data Darbar (shrine of Sufi saint Hazrat Data Ganj Bakhsh), Minar-e-Pakistan, and numerous mosques, temples, and gurdwaras. |
| Museums | Apart from the Lahore Museum, the city has several other museums, such as the Fakir Khana Museum, National History Museum, and Chughtai Museum, showcasing a diverse range of artifacts and art collections. |
| Performing Arts | Lahore has a vibrant performing arts scene with theaters and cultural centers that host musical concerts, dance performances, and theater plays. The Alhamra Arts Council is a prominent venue for cultural events. |
| Educational Legacy | Lahore has a rich educational legacy, with historical institutions like Government College University and Aitchison College that have produced notable scholars, leaders, and intellectuals over the years. |
| Tourism | Lahore attracts a significant number of tourists due to its cultural heritage, festivals, and historical landmarks. The city has a range of hotels, guesthouses, and accommodations to cater to visitors' needs. |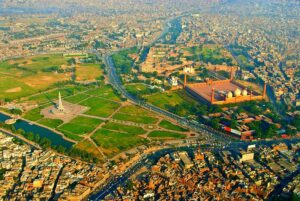 A Brief History of Lahore
Raja Loh, the son of Raja Ram led the foundation of Lahore at a height of 968 from sea level. It is called the contemporary city of Mohen Jodaro and Harappa.
There were other places named Lahore. Hindu Shahi's capital Lahore was situated on the river Indus. There was a Lahore in Kashmir and Mewar. A Lahore was located near Gawalyar. A seaport of Sindh was named Lahore. It had different names. Loh Pur, Loh Kot, Loharan, Loh Garha, Lohar Kot, Lahnor, Loharo, and Loha Nagar. etc.
It is proved historically that Lahore city was razed several times and then settled before the Muslim era.
Lahore is the capital of Punjab for more than one thousand years. Mahmood Ghaznavid conquered Punjab in 1022 and the Muslim reign started here. He settled in Lahore under a new name "Mehmood Pur". Ayaz was appointed as the governor of Mehmood Pur.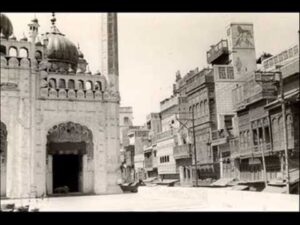 Many rulers ruled here. People's blood flowed for power. Blood relations came in front of each other for the greed of power.
In 1584, the Great Mughal Emperor Jala -ud – din Muhammad Akbar held his court in Lahore (1584-1598). He declared Lahore the capital of the Mughal Régime. Monarch Akbar renovated the tomb and city. His son Jehangir continued the tradition of his ancestors. Shahdra Garden and Anarkali's tomb are built by him. His son Shah Jahan built Jahangir's tomb, Asif Khan's grave, Noor Jahan's tomb, Mian Mir's catacomb, Shalamar Garden, and Wazir Khan Mosque.
One of his prominent works includes the construction of the Taj Mahal Agra. His daughter Jahan Ara established Chobar Ji Garden. His son made the largest mosque in the world of that time in Lahore. He renovated and enlarged the Shahi fort and built the Alamgiri door in front of the Shahi Mosque.
Today's Lahore
لہور لہور اے ۔۔۔۔ جنیں لہور نئیں ویکھیا ۔۔۔۔۔ او جمیاای نئیں
"دیھاڑے ست تے اٹھ میلے ۔۔۔۔۔ میں گھر جاواں کیہڑے ویلے"
"نیئں ریساں لاہور دیاں" ۔۔۔۔۔۔"شھر زندہ دلان لاہور"
These are the sentences, and titles that are famous for Lahore and the people of Lahore. The reason for this is the lively and jovial hearts of Lahoris.
.Krishan Chand once said, "my eyes get wet when I think about Lahore and its citizens". Lahore has countless tourists spots and historical places.
History students can visit thousands of years old buildings. If you are fond of greenery, then its numerous parks are waiting for you. It is also called the "City of Gardens". If you are a true foodie, then you can enjoy the whole of Pakistan's cuisine in Lahore.
October to March is the best time period for travel. The "Garden" declared Lahore the second-best tourist spot in 2008.
Andron Lahore
Lahore city was situated on a 9-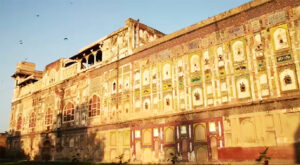 meter-high wall during the Mughal regime. It had 13 doors. A circular road was used to connect these doors.
There were beautiful gardens neat the wall. Some doors are still existing in Lahore. For the renovation of old historical places in Lahore, different projects like "Dilkash Lahore" and "Walled city of Lahore" have been initiated.
We are hopeful that these societies will regain the old status and beauty of Lahore city. People can visit Andron Lahore to become familiar with the history, culture, and traditions of Lahore.
Walled City of Lahore Authority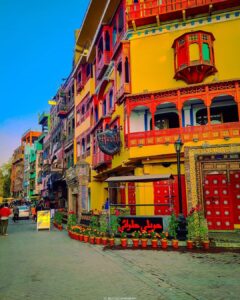 A contract was signed in 2012 between the World Bank and the Government of Punjab for the restoration of thousands of years old historical monuments and culture.
According to this agreement, the royal pathways of Andron Lahore, Doors, Walls, and old historic buildings will be renovated. The tourism industry will flourish due to this project. The administration of the walled city Lahore has arranged a guided tour for tourists.
No other guide is better than the walled city authority for Andron City tour. You can contact 042-99204196042. For the awareness of the history and historical places of Lahore, please contact the discoverer of Lahore researcher Faizan Abbas. His contact detail is 0345-4176691
Lahore's Food
Lahoris are fond of delicious and tasty food. They can travel far places in search of good food. That's why the good quality restaurants are always overcrowded in different areas of Lahore. I
n the morning, people love to eat Hareesa, Nihari, Bong, Siri Payee, Haleem, Halwa Pori, and Murgh Chaney. Lassi and curd are preferred over tea. In the evening, people not only relish traditional food but also Chinese, continental, Italian, Mexican, and fast food.
There are different places for food restaurants. Lakshmi Chowk is the oldest place and center of traditional food. Daal Chawal, Chicken Karhai, Mutton Karhai, and Tuka tuk are mouth-watering dishes. Now people can enjoy all the food in one place because of Wall city.
Before that, there were food streets in Gawal mandi and old Anarkali. There are many shops for Nihari but Muzang Chungi, scheme mor Mohammadi Nihari, Anarkali Paisa Akhbar Bazaar Nihari are more famous.
Harissa is a Kashmiri dish but it is also a favorite food of Lahoris. Harissa's best restaurant is near Gawalmandi. Best-quality fresh fish can be enjoyed from Qazaffi stadium Basheer dar Almahi, Gawalmandi Sardar fish, Dubai Chowk, Iqbal Town Haji Sardar fish, Scheme Mor, and Garhi Shaho Haji Saddique. Must enjoy the Kebab of Bhayya in model town.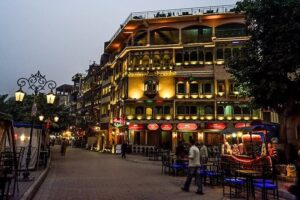 People can order food like Harissa, Nihari, fish, Haleem, Chicken Karhai, Mutton Karhai, Tikka Kebab, Tukka tuk, Chapli Kebab, Balochi Sijji, Chinioti Kunna, Handi Meat, Siri Payee, Pathoray, Kashmiri Daal Chawal, corn's tortilla, and mustard green with butter, and Kabuli Pulao in latest Fort Road food street, and Gawal Mandi food street.
People can also enjoy a cold drink, green tea, Peshawari Qehwa, and Lassi. Paray Wali Lassi and Meeta Pan will refresh you. Traditional foods of Hunza can be enjoyed in food street old Anarkali. Now, restaurants are established on Mall Road in front of the High Court.
Moreover, the best and most high-quality restaurants are present in Qazzafi Stadium. Here you can find Pakistani, Indian, Afghani, and Bengali cuisines. Food courts are available near Fortress stadium.
A lot of cafes are present on different roads near M.M Alam in the Liberty area. Local and international foods are provided there at cheap rates. The buffet system is available in Village, Ziafat, Salt n Pepper, WINDMILL, and other restaurants. P.C hotel's Dum Pakhat will urge you to come here again and again.
Falooda and Raberi milk are old traditional food items. There are many falooda Shops near old Anarkali that are consulted from generation to generation because of their taste.
Besides this, Qasoori Falooda can be enjoyed near the Ichhra graveyard on Feroz Pur Road. Watching the people enjoying ice cream at 2  covered in the woolen cap, two sweaters, with one jacket in bitter cold or drizzling on Baden Road in front of Mall Road Shuhda mosque is a wonderful sight.
You will experience the same view in Chaman ice cream, Punjab ice cream, and Fiesta ice creams parlors. It seems that they are giving free ice cream but that is not true. These shops are famous for their good quality and taste. Fresh fruit juices are also served there.
Roll Patesa (a sweet) of Bismillah Sweets at Chowk Yateem Khana is famous all across Pakistan. Khaleefa's Khatai, Lal Koh, and Rafique sweets confectionery items are gifts from Lahore.
Playlands in Lahore
Lahore is home to several exciting playlands where individuals of all ages can indulge in thrilling amusement and recreational activities.
These playlands offer a wide range of entertainment options, from exhilarating rides to engaging games and much more.
Here are some popular playlands in Lahore:
Joyland:
Located in Fortress Stadium, Joyland is one of the oldest and most renowned amusement parks in Lahore. It boasts a variety of rides, including roller coasters, ferris wheels, bumper cars, and water slides.
Joyland also features a dedicated area for children with age-appropriate rides and attractions.
Sozo Water Park:
If you're looking to beat the summer heat and enjoy water-based fun, Sozo Water Park is the perfect destination.
Situated near Fortress Stadium, this sprawling water park offers a range of slides, pools, and water attractions for visitors of all ages.
Sindbad's Wonderland:
Situated in the Gulberg area, Sindbad's Wonderland is a popular indoor amusement park. It offers an array of rides, arcade games, go-karting, and a 7D cinema experience.
The park also includes an indoor ice rink and a food court, providing a complete entertainment package.
Wonder World Lahore:
Located in Johar Town, Wonder World Lahore is a family-friendly entertainment center. It features a variety of indoor and outdoor rides, go-karting tracks, bumper boats, a 5D cinema, and an indoor play area.
The park also offers a selection of food stalls and a dedicated party area.
Aladin Amusement Park:
Situated in the heart of Gulberg, Aladin Amusement Park is known for its fun-filled rides and recreational activities.
The park includes attractions such as a roller coaster, a giant wheel, bumper cars, a haunted house, and a video game arcade.
These playlands in Lahore provide an escape from the daily routine, offering an enjoyable and adventurous experience for individuals and families alike. Whether you seek adrenaline-pumping rides, water-based fun, or a mix of indoor and outdoor activities, Lahore's playlands have something to cater to every taste and preference.
Famous Places of Lahore
1- Minar -e-Pakistan
Minar-e- Pakistan is built-in Iqbal Park Lahore as a memorial to Pakistan Resolution. This minaret's design reflects the modern and old Mughal architectural style. On 23rd March 1940, the Muslims of the Sub-continent passed a formal resolution.
The minaret was designed and built under the supervision of Dagestan's architect-engineer Nasar ud din Murat Khan. He did this job without any cost. Mian Abdul Khaliq and Co. constructed it. Its foundation was led on 23rd March 1960 and this project was completed on 31st October 1968. It was opened to the Public in 1969. It is an interesting fact that no one inaugurated this place. Its construction expenses worth 500,000 were collected from the taxes of cinema halls and horse race tickets.
Tourists can enjoy the aerial view of the city from the top of the minaret by using a staircase and lift.
The total height of the minaret is 276 feet. The open petals around the minaret are at a height of 27 feet. The outer diameter is about 30 feet. The minaret stands on four base platforms. These four base platforms depict the struggle for freedom in a systematic manner.
On the base of the minaret, the context of resolution is written in Urdu, Bengali, and English language on white marble. Calligraphy of different Quran e Pak verses along with references, 99 names of Allah, Quid-e-Azam portraits, Allam Iqbal poetry in Urdu, English, and Bengali, and the national anthem of Pakistan are engraved there.
There are dancing fountains, different monuments, food courts, and a playland.
2- Badshahi Mosque (A magnificent paradigm of Islamic architecture)
The foundation of this majestic and spacious was led in 1673 under the regime of Mughal emperor Aurangzeb Alamgir. It was completed in 2.5 years. White marble and red stones were used in their construction.
In the era of Shah Jahan, Dara Shikwa was appointed as the governor of Punjab. He established the shrine of Mian Mir, Bala Pir, and Mulla Shah Qadir. Red stones were used in the construction of these tombs. A large number of stones were left. These extra stones become the reason for the construction of this splendid mosque.
He had a plan to reach the Mian Mir's tomb through a clean red stoned road barefooted. And nobody was allowed on this road. Before the completion of this project, Aurangzeb Alamgir captured the area and killed his brother Dara Shikwa. He ordered to build a mosque with these red stones.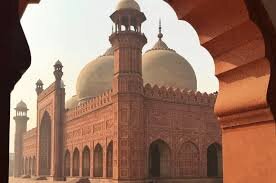 Fidai Khan was appointed as a supervisor of this mosque. In turkey language, Koka is the son of a nursing mother and is called the son of a midwife, who had breastfed the king in infancy. Fidai Khan performed his duty with utmost diligence. Badshahi mosque is the second largest mosque in Pakistan and the fifth largest mosque in Asia. It has had the honor of being the world's largest for 313 years.
Its architectural style is similar to the Jama Mosque Delhi. It was constructed in 1648 by Aurangzeb and his father Shah Jahan. There is a mosque in the west of Shahi fort. About one lac worshippers can offer prayer.
There are four minarets on the four corners of the mosque. Each minaret has a height of 176 feet. An amazing fact is that one can view only three minarets of Jehangir's tomb from these four minarets. 500 rupees note has the picture of this mosque.
The holy presents of Badshahi Mosque
These holy gifts are placed in the rooms above the porch at the entrance door of the Badshahi mosque. It has a green turban with a cap, a green coat, white trousers, and signs of footsteps, all these belong to the Holy Prophet Muhammad (ﷺ), and a white piece that has verses engraved on it.
It also has holy gifts like Hazrat Ali R. A's first Para of the Quran-e-Pak, turban, amulet, and the handkerchief of Syeda Fatima R.A., Jay-e- Namaz (a piece of cloth for offering prayer), Imam e Hussain's turban, Bloody handkerchief, Sheikh Abdul Qadir Jilani's turban, blanket, Jai-e-Namaz, red soil of Karbala, the broken tooth of Hazrat Awais Qarni and much more.
 3- Shahi Qila, Lahore Fort, Royal Fort 
Nobody is sure about who laid the foundation of this fort and when? However, the excavations done by the department of archology revealed that this fort was built before 1025. It is because a gold coin (of the Mehmood Ghaznavid era in 1025) was found at a depth of 62.7 meters from the garden during the excavations in Dewan-e- Aam in 1959.
In 1566, emperor Akbar built a grand fort in Lahore on the foundation of an old mud fort.
This magnificent fort is built in a rectangular shape. It is clearly divided into two parts. The first part consists of admin, entrance pathways, orchards, and Dewan -e- Aam (courtyard).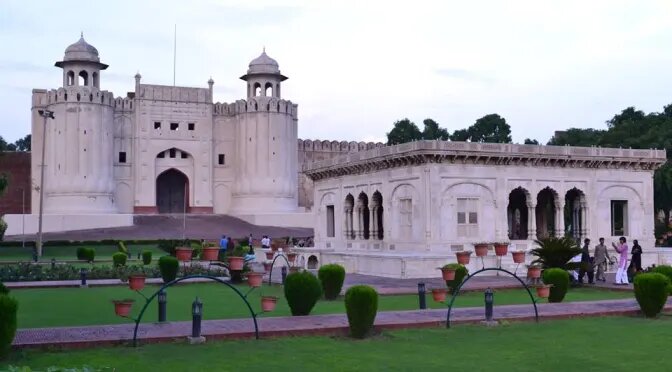 The second part has secret and private residents, an elephant's door, Sheesh Mahal, a private room, Bathrooms, and bedrooms. Its actual main door is in front of Maryam Zamani Mosque, and the outer main door opens at Hazoori Garden. The Grand Badshahi mosque is also located there.
It is included in the UNESCO World Heritage Sites too.
4- Loh's Samadi
At the entrance to the fort from the Alamgiri Gate, located in front of the Badshahi Mosque and Hazoori garden, on the right is the tomb of Raja Loh under an arch in the southwest corner. It is said that he settled the Lahore city. The constructors of the fort left it as it is. The Alamgiri door is closed due to security reasons.
5- Dolat -e- Khana Khas o Aam (دولت خانہ خاص و عام)
It was established in 1556 in the era of king Akbar. It was the residence of the king. This building consisted of 114 rooms. On 27th 1857, a great court of nine days was held.
6- Dewan-e-Aam
It was constructed by king Shah Jahan. Its construction was started in 1628 and completed in 1631. It is connected to Dolat Khana Khas-o- Aam. The building is standing on 40 red stones pillars. It was damaged in the Sikh era. The British ruler ordered to rebuild its roof. But the red stone fringe around the podium was built in Akbar's era. A window of marble stills exists in front of this building.
7- Jahangir's Bedroom
Its construction was completed in 1617. It was specially built for the king. A pond is built in front of the courtyard with an area of 100×100 square feet. It also has fountains. There is a platform for sitting there. In 1928, this building was transformed into a museum. Nowadays, it is named the Mughal gallery. The Taj Mahal Agra's model made from ivory is worth watching.
8- Dewan -e- Khas
This three-story building was built in 1645 in the era of Shah Jahan. This building is based on 26 stone marble pillars. Its corner has a red Burj where a staircase went into the river.
9- Shah Burj (Sheesh Mahal)
It is the most beautiful building of Mughal's regime. It was built by King Shah Jahan in 1631-32. It consists of small and large rooms and they are decorated with glass and paint with great ability. On the Northside, there are fine marble windows.
The sight of Minar -e- Pakistan is worth watching from there. A pool is made from the sky and yellow-colored tiles. There is a fountain in it. This place was used as the king's harem.
10- Naulakah Bangalow
This bungalow is built in a corner of Sheesh Mahal. It is said that 9 lacs were spent on its construction that's why it is named "Nauakkah".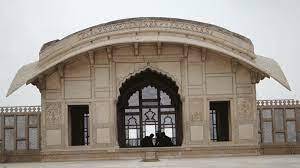 The white marble pillars are decorated with precious stones such as antiques, lapis lazuli, sapphire, and gold. They lost their shine as time passed. And the valuable stones are extracted from there. One rupee note has its picture.
11- Pai Bhag
It was built by Shah Jahan and only females were allowed there.
12- Hamam Shahi
They were constructed in 1633. They were hot water bathrooms near the Shahi bedrooms. The building is now dilapidated.
13- Shah Burj Gate
It was constructed in 1631 by king Shah Jahan. There is a 58 steps staircase along with the gate. People used to reach Sheesh Mahal by elephants from this place. It was also known as the elephant door. It was a royal pathway. The grave of king Ranjeet Singh is in front of Shah Burj's gate. Today this gate is used to enter Shahi fort.
14- The Basement (تہہ خانہ )
There are basements below the buildings of Sheesh Mahal, Shah Jahan, and Jahangir rooms on the northwest side of the fort. These basements are cold spaces in the summer season and warm in the winter season. These rooms are designed in such a way that they are naturally well- ventilated and well-lit.
An amazing feature is that there are two tunnels in these basements. This tunnel goes to Jahangir's tomb, Noor Jahan's tomb and another tunnel go to Shalamar Garden. These tunnels are so spacious that a carriage and a horse rider can run through these tunnels. Nowadays these tunnels are closed to tourists.
15- Moti Mosque
It was built by Shah Jahan in 1645. Mughal emperors built three Moti mosques. The first Moti Mosque is in Lahore fort. The second mosque was built in Akbar Abad by Shah Jahan in 1654. The third mosque was built in Delhi fort by Alamgir.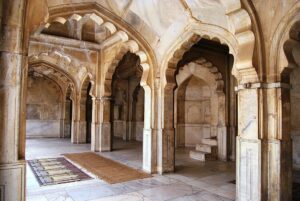 16- Taswiri Dewar
There are 350 years old pictures on the outer wall of Shah Burj gate. These are beautiful masterpieces of Mughal art. These pictures reflect the unique era of the Mughal regime. This art is rare in the World. 50 rupees note has the picture of Shahi fort. In 1981, UNESCO has included this fort in the World Heritage sites.
17- Iqbal's Tomb
Allam Muhammad Iqbal was a great poet, philosopher, and thinker. He was born on 9th November 1877 and his funeral prayer was offered in the courtyard of Shahi mosque on 21st April 1938.
The design of the tomb of Iqbal is quite simple but a splendid masterpiece of unique architectural style. It is present in between the two historical buildings of Badshahi Mosque and Shai fort and on the side steps of Badshahi mosque.
Chief of Architect Nawab Zain Yar Jung Bahadur of Hyderabad Dakan completed the design of the tomb. The craftsmen of Delhi, Agra, and Makrana gave it a shape.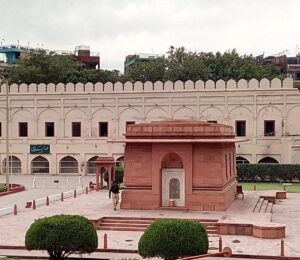 The red stone for the building was imported from Jay Pur India, while the white marble was available in Pakistan. The building reflects the culture of Afghanistan and Moorish. Renowned calligrapher Hafiz Muhammad Yousaf Sadidi convert the property of Iqbal into inscriptions.
The construction of the shrine was completed from 1946 to 1951. In 1976, the tomb of the Iqbal was handover to the endowment department. Now the rangers of Pakistan are offering the duty of its safety with extreme carefulness.
18- Hazori Garden (Bhag)
This garden was built by king Ranjeet Singh when he celebrated after snatching the world's most important diamond from the unlucky king Shah Shuja. This valuable diamond was 1.5 inches long and 1 inch wide. It had been the ornament of the peacock throne. At that time, the king ordered to build a garden on the podium between Shahi fort and Badshahi mosque. After the garden, he ordered to build Bara Darri. He ordered to remove marble from different tombs and use them in the construction of Bara Darri.
19- Samadhi Ranjeet Singh
Go to Menaar-e-Pakistan towards Shahi fort, Gurdwara Dera, and Ranjeet Singh Samadhi is located on the right side of Shahi Qila. Gurdwara Dera Sahib was used as a house of worship. The three-stories Samadhi (shrine) of King Ranjeet Singh is on the western side of Gurdwara.
He died on 24th June 1839 and his son Kharak Singh initiated the building of Samadhi. It was completed by the Grandson of Ranjeet Singh in 1848.
A samadhi is built on an umbrella-shaped platform in the large room on the second floor. The pictures of Ranjeet Singh and Baba Guru Nanak are hung on the wall.
It is narrated that when When his coffin was set on fire, 4 queens and seven concubines also died. A pigeon flying above the bonfire was also burnt in the fire. The ash of all these is present in the Samadhi. Sikh devotees must visit their holy place when they travel to Pakistan.
King Ranjeet Singh
He was born on 13th November 1780 in Gujranwala. His one eye was lost due to smallpox in childhood. He used to take part in wars with his father Mahan Singh at a very young age. He became the chief of the tribe at the age of 12 after the death of his father. He got married at the age of 15.
There were local small tribes. Ranjeet Singh extracted the cannons from the river Jhelum and gave them to the king of Kabul Shah Zaman. Shah Zaman gave him the governance of Punjab. At that time, Lahore was under the control of three cruel Sikh rulers.
The Muslim elites conspired with Raja Ranjeet Singh and on 7th July 1799 they handover the capital Lahore to him. From there, his reign started. In no time, he occupied Punjab and in 1801 led the foundation of the first Sikh government.
In 1806, he signed his first contract with the British. Slowly and gradually, he captured Punjab, Kashmir, and most of the areas of KPK. His administration was better than other rulers.
He was fond of horses and jewels. His success was due to the Luxury, moral decay, and hypocrisy of Muslim leaders and the bravery of European Generals.
He died on 27th June 1839. Kharak Singh and Sher Singh built their Samadhi. Sikhs visit this place every year and consider this place a sacred place. They feel proud to stay here.
20- Maryam Zamani Mosque
Maryam Zamani was a queen of King Akbar. They built this mosque in 1614 along Shahi Qila near Masti gate. It is also known as Begum Shahi Mosque. This mosque is a masterpiece of Mughal art and unique in its kind. There is a pond in the center of the mosque for the purpose of ablution. The artwork and paintings on its wall remind us of the magnificence of the Mughal regime.
21- Iqbal Park
It is a historical park with thick green lands and loaded with flowers. Minar-e-Pakistan is located in its center. It was built as a memorial to the resolution of Pakistan that was passed on 23rd March 1940.
People enjoy a lot in this spacious garden. It's a recreational place for both elders and children. Elders come there for a walk while children usually enjoy swings. This park is located in front of Badshahi mosque, Shahi Qila, and the General Bus stand.
22- Hafeez Jalandhari
Great poet, writer, and above all the author of the Pakistan National Anthem Hafeez Jalandhari was born on 14th January 1900 in the city of east Punjab named Jalandhar. He took part in the Pakistani movement and urged the Muslims for freedom.
In 1948, he joined the army for the freedom of Kashmir and got injured. The anthem of Kashmir "Watan Hamara Azad Kashmir" was written by him. He wrote poetry full of patriotism for the nation during the war of 1965.
He worked as an advisor with Field Marshal President Muhammad Ayub Khan and as an assistant to Director General Morals. He was a director of Writer Gild. His Kalam "Shah Nama Islam" gave him fame. He wrote the National Anthem of Pakistan. Its music was set by Ghulam Ali.
He was bestowed with "Hilal Imtiaz" and "Pride of Performance" because of his services. He was died on 2nd December 1982 and buried in the graveyard of Model Town Lahore. Later on, his dead body was shifted to the tomb in the boundary of Minar-e-Pakistan.
23- Shahi Hamam
Situated on the left side of the Delhi gate, this building is still in good physical condition. It was used by the King and royal family in the regime of Mughal king Shah Jahan.
It was constructed by Sheikh Ilm-ud-din Ansari. Its bathrooms are made in Turkish architectural style. This building has dressing rooms and steam bathrooms for a hot and cold showers. In 2014 excavations were done for renovations and some basement-shaped buildings were revealed there. The research work is still continued.
24- Masjid Wazir Khan
It is located some distance from Shahi Hammam in the Bazaar of Delhi gate. It was established in 1634 by the governor of king Shah Jahan named Hakeem Ilm-ud-din Ansari. He was awarded the title of Nawab Wazir Khan.
It was completed in seven years. Each and every bit of the construction of this mosque was done with great care. The walls are painted with beautiful designs.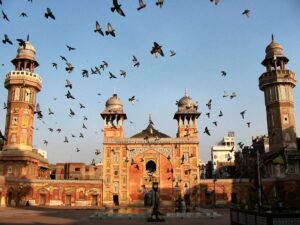 Renowned designers and painters used to come there to learn calligraphy and painting there. And the elites replicated its designs in their palaces. Well, known writer, Kanya Lal wrote in his book that such a magnificent bronze work in this building is rarely seen anywhere else. It is a proud moment for Lahoris.
25- Sunehri Masjid
This mosque was built in 1753 by Nawab Bhikari Khan Naib Hakim Lahore and it is famous for its golden dome and minarets. The structure of the building is so strong and it is present on the first floor. It is still shiny. This mosque is located in the crowded area of Dabbi Bazaar and in the center of Kashmiri Bazar.
26- Tomb of Ayaz Malik
Beyond the Kashmiri Bazaar, the tomb of the favorite and intelligent General of Mehmood Ghaznavid is located. In 1042, after defeating Raja Jay Pal, Mehmood Ghaznavid appointed Ayaz Malik as the governor of Lahore and he was ordered to renovate Lahore. Therefore, he is known as the founder of today's Lahore.
27- Masjid Shab Bar
It is a small mosque outside the biggest trade center of Lahore Shah Alam Market. It is a two-story building with two shops on the first floor and a mosque on the second floor. Before this, there was a mud platform. People used to offer prayer there. A Hindu temple was built near and the Muslims had the idea to construct a mosque there. The government banned this project because of Hindu-Muslim conflicts.
In May 1922, a group of young people consulted with each other and built a mosque in one night. They started after Esha Prayer and completed the mosque in Fajar. Allama Iqbal wrote a poem about this whole incident.
مسجد تو بنا دی شب بھر میں ایمان کی حرارت والوں نے
من اپنا پرانا پاپی ہے،  برسوں میں نمازی نہ بن سکا
28- Newi Masjid / Newi mosque
This strange mosque is located in Kocha Dogra between Lohari Mosque and Shah Alami gate. It was constructed by Zulfiqar Ali Lodhi in the 16th century in Lodhi Era.
There used to be mosques on the platforms. He dug into one story and built the mosque in the basement. The water of the mosque does not go anywhere. Rather, it is drowned down in the ground. The people go down through stairs. This mosque is still in good condition with three domes.
29- Faqeer Khana Museum
This museum is located at Bhati Gate Bazar Hakeema in an old historical house. The ancestors of the Faqeer Family immigrated from Bukhara to Uche Shareef. Faqeer Aziz-ud-din was the Prime Minister and personal physician of King Ranjeet Singh.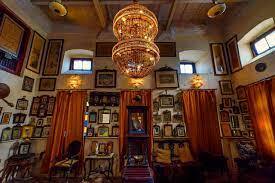 The museum has ancient Islamic antiques, Quran-e-Pak drafts, valuable jewels, and stones, Chinese and Japanese paintings, Miniature cups, engraved stones of Buddhism, rare pottery, carpets, and gifts from the international delegations, Raja Ranjeet Singh and Queen Victoria.
It has 60 rare drats of Quran-e-Pak. It has Quran-e-Pak written by Hazrat Ali R.A, Hazrat Imam Hussain R.A, and Hazrat Imam Hassan R.A.
30- Hazrat Ali Hijwairi
His real name is Abul Hassan Ali bin Usman. He was born in Ghazni Afghanistan. He was a great Persian Scholar and a saint. He was called Hijwairi because he belonged to Hijvair Ghazni. He came to Lahore on the call of his Murshid Sheikh Abul Fazal.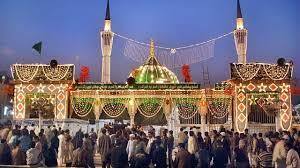 Thousands of people embraced Islam by following his teachings. There are many books on his saying and teachings. Kashaf-a-fil-Majoob is one of them. A book named Kashaf-ul-Asrar is a famous book on Sufism. He died in 1072.
31- Mall Road
British rulers promoted the art of Mughal, Gothic, and Victorian architectural styles. Punjab High court, Government college, National College of Arts, Montgomery Hall, Railway Station, Punjab University's old campus, and Punjab Assembly buildings reflect this style of Architecture.
Mall Road is a famous highway in Lahore also called Quaid-e-Azam Highway. There are many buildings on Mall Road that hold historical and cultural importance. There are buildings of British, Mughal, and modern styles of architecture.
No doubt, this road has witnessed many periods of history. Some famous tourists spots are Nasir Garden, Town Hall, Zamzama Top, Lahore museum, Punjab university old campus, National College of Arts, Punjab Public Library, Lahore heritage museum, New Anarkali, Old Anarkali, Bank square, Blue dome, GPO, Punjab High court, State Bank, Suhahda mosque, Panorama, Punjab Assembly, Simet Minaret, Wapda House, Zoo, Avari hotel, Alhamra Hall, Stock Exchange, Dewan-e-Iqbal, Jinnah Garden, Jinnah Library, Governor House, Children Complex, Aitchison college, PC Hotel, Lahore Canal and fortress Stadium.
32- Nasir Garden
It is also called hyde park in Lahore. Its old name was Gol Bhag. The religious and political rallies were initiated from here. This garden is at the start of Mall Road and in the center of the Post Master general office, Government college university, Punjab university old campus, and Jinnah Hall.
33- Zamzama Top (Cannon)
This historic cannon was built in 1757 by Ahmad Shah Abdali. Its length is 14 feet and 4.5 inches with a diameter of 9.5 inches. Irons shells were used in it. In 1761, Ahamad Shah Abdali used this cannon in the Pani Pat war against Marhatta and he gave it to the Governor of Lahore.
In 1762, this cannon was captured by Sikh general Hari Singh Bhangi and it became famous as the cannon of Bhangi. In 1818, this cannon was used against Multan by Raja Ranjeet Singh. When the British occupied Lahore they exhibited this cannon between Punjab University and the museum.
34- Lahore Museum
Lahore museum is the oldest museum in Pakistan. This museum was constructed in 1864 and named "Industrial Arts Museum of the Punjab". It was constructed in a beautiful building of Tolton Market. Now it has been transformed into the Lahore Heritage Museum.
On 3rd February 1890, the grandson of Queen Victoria Prince Albert led the foundation of the modern building. And in 1984 this museum was shifted to the building. Sardar Bhai Ram Singh gave the design of this building. Sir Ganga Ram worked as an engineer there.
The expense of this building was managed by donations. Five halls of the building were constructed in the first section.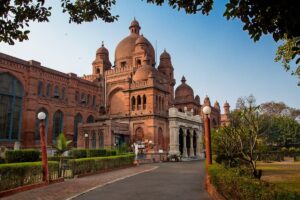 At the time of the creation of Pakistan, one-fourth of the antiques were given to Eastern Punjab according to the principles and rules of division. This is the largest museum in Pakistan because of the collection of archaeological items, arts, coins, sculptures, Shahi dresses, and rare stuff of Indo-Pak history.
Due to its expansion from time to time, nowadays, this museum has a picture gallery, Manuscripts and speeches, Fabrics, BA Qureshi, Jain temple, weapons, Regional Culture, Pakistan's movement, Post tickets, Crafts, Coins & Medals, Gandara, Hindu, Brahman, Buddhism, Indus Valley civilization, Islamic galleries, Sadiqin Galleries, laboratory, modeling section, Research and reference library.
35- Wazir Khan Bara Darri
This Bara Darri was a central point of Wazir Khan Garden and Wazir Khan was the founder of Shahi Hamam and other famous Mughal buildings. The garden is destroyed but the Bara Darri still exists. It is one of the splendid historical buildings that are still in good physical condition. In 1860, it was used as a reading room for Punjab Public Library. It was used as a museum and Telegraph office in the nineteenth and 20th centuries. It is located at the back of the museum.
36- Lahore Heritage Museum (Tollinton Market)
This beautiful building was built adjacent to the museum to hold a grand exhibition from January to April 1864. In this exhibition, the wonders of ancient Hindu and Muslim times were brought to light. These Historical Antiquities were shifted to the present museum. Later on, the Al-Hamra store, Punjab store, and mutton and fish markets were established there. Nowadays, exhibitions are organized for the promotion of art and culture.
37- Tomb of Anarkali
According to the tourist Finch who came to Lahore in 1611, Akbar's wife Nadira Begum's nickname was Anarkali. Akbar had sealed Anarkali alive in a wall after seeing him smiling with Prince Saleem. According to English tourist Finch, Anarkali was the mother of Danyal. He was born in 1572. At the time of death, Anarkali was 50 years old while Saleem was 30 years old.
It was incomprehensible to marry a thirty years old man to a fifty years old woman. According to another research, in this shrine, a queen Sahib Jamal is buried who was a cousin of Zareen Khan Koka. Jahangir married her in 1586 in Lahore.
Prince Pervaiz was born to them. The garden of Sahib Jamal was here and he was called Anarkali. She died in 1599 and was buried in this garden. When Jahangir became king, he built a tomb there.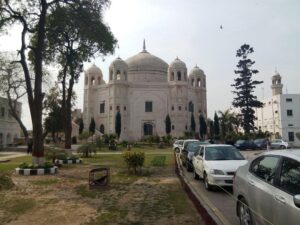 This tomb of Anarkali is situated in the boundary of Secretariat Lahore. Now, offices record is kept in this building. Kharak Singh occupied this building in the Sikh era. Army parade was held in the garden. It was transformed into a church in the British regime.
This building is one of the only historic buildings that still exist. In the British era, a cross was hung on the dome of Anarkali. After that, that cross was fixed in the Cathedral church as a memorial. The beautiful marble amulet of Anar Kali's tomb was uprooted from the middle and placed along a wall. There is a verse engraved on it.
تا قیامت شکر گویم، کرد گار خویش را
آہ اگر من باز بینم روئے یار خویش را
38- Anarkali Bazar
It is said that Anarkali was a maid of King Akbar. Her real name was Nadra Begum. The king called her Anarkali because of her beauty. When the king was busy on Dakan Mission, Anarkali died. According to some folk tales, the king sealed him in a wall as a punishment for his love affair with Saleem.
The Bazar named after Anarkali is more famous among people than other markets in Lahore.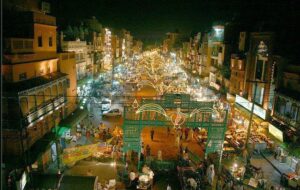 Its streets and roads are full of grocery things. Silk products, leather products, embroidered garments, bangles, embellished shoes, jewelry, ready-made national and international garments, traditional handicrafts, and different metalware. In Short, you can buy anything you want. If you visit Anarkali, must enjoy Jalandhar's samosas, Waris Nihari and Qasar-e- Shirin's Pathoray.
39- Tomb of Qutub-ud-Din Aibak
A trader bought Qutub-ud-Din Aibak at a very young age. Qazi Fakhar-ud-Din of Nishapur bought him. He was educated and trained with his sons. He became a Memorizer of the Qur'an Pak. He reached Shahabuddin while selling. Qutub-ud-Din showed the essence of manliness and bravery in different wars with the king.
The king was impressed by his bravery and married his only daughter to him. He was given the title of Lakh Data and Lakh Baksh because of his generosity. He built Qutub Minaret (Qutub's Lath). He also constructed a mosque. He is also known as the founder of the "slave family".
He was also fond of Polo. He reserved a ground for Polo. In 1210, he fell down from a horse while playing Polo and died.
His tomb was renovated in the regime of Ex-Prime Minister Zulfiqar Ali Bhutto. The walls are designed with the design of the Qutub Minaret Delhi. This tomb is situated on Qutub-ud-Din Aibak Road between Anarkali road and Hospital Road.
40- Punjab Assembly
The construction of the present building of the Punjab Assembly was started in 1935. Its design was prepared by Basil M Selion.
It is a two-story building and one of the most historic and splendid buildings in the country. This building reflects Roman Architectural style.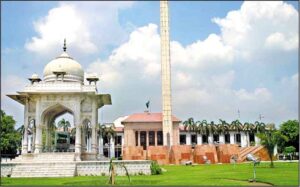 In February 1974, this building has the honor of hosting the second Conference of the "Organization of the Islamic Cooperation" (OIC). Usually, the strikes in Lahore end at Punjab Assembly Chowk.
41- Summit Minaret/ Simit Minaret
This minaret was built in 1974 in front of the Punjab Assembly as a memorial to the second OIC conference. Its architecture reflects Turkey, Arabic, Africa, Europe, and Mughal styles. Its design was made by Turk Architect Dedat.
This project started in 1975 and tiles were imported from Turkey. Red stone was imported from Soon Valley. It costs about 1.5 crores and has a height of 155 feet and 5 square meters in width. Its structure is designed in such a way that it can withstand a storm and earthquake with a speed of 200 miles per hour.
Tent-shaped inscriptions are made on its four sides with red stones. The Quran-E-Pak on the lawn on the cord platform was gifted by Mrs. Ayesha Khalid Mirza on 27th Ramazan. Gold was used in the writing of the verses.  Before that, there was a sculpture of Queen Victoria. This sculpture is now exhibited in Lahore Museum.
This minaret was inaugurated by General Zia-ul-Haq. The gallery on the ground floor has dresses from Islamic countries, jewelry, different gifts, models of Quran-E-Pak calligraphy, models of Aqsa Mosque, Bab-e-Khyber, Faisal Mosque, and a framed piece of Cloth of Ka'ba cover (Kiswa).
42- WAPDA House
This building is owned by the WAPDA department and situated on Charing cross Mall Road. It has different relevant departments of WAPDA. It is an exceptional masterpiece of modern architecture.
43- The Zoo
It is the largest zoo in Pakistan and was established in 1872. It is the fourth oldest zoo in the World. It has more than 1300 animals, 300 mammals, 900 kinds of birds, 40 reptiles, and different aquariums.
There is a playland for children and a cafeteria for refreshments.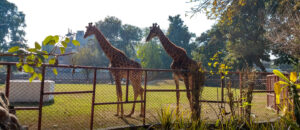 Now, it is under the authority of the Wild Life and Parks Department. A lot of advancements are made by this department. It is located on Mall Road near Assembly Hall in front of five Star hotel Avari.
44- Al-Hamra Hall
Al-Hamra is the heart of Lahore culture just as Lahore is the cultural capital of Pakistan. Al-Hamra is an Arabic word that means a woman covered in red cloth. All the buildings are built with red stones.
This exclusive design for Arts Council was given by Expert Architecture Nayyar Ali Dada. These buildings are awarded the Sir Agha Khan International prize. Pakistan Arts Council, established on 10th December 1949 takes care of all these buildings.
Different events are held in different halls that are a source of promoting culture on a national and regional level. Night stage drama shows are organized. This grand building is located on Mall Road near the Avari hotel.
45- Bhag Jinnah / Jinnah Garden
Basically, it was a botanical garden and it was named after John Laurence (Subcontinent viceroy 1864-69). John Laurence called the expert team of royal garden Kew in Lahore and started the construction of this garden. Its construction was started in 1862 and completed in 1868.
It was called Laurence Garden or Laurence Bhag in the past. Nowadays, Jinnah gardens occupy an area of 141 acres. The zoo was linked to this garden but some departments were separated after some time. Now, only the botanical resources are present there.
It holds significant importance among the botanical gardens in the world. There are 282 different kinds of trees, 140 kinds of Shrubs, 50 kinds of vines, 30 kinds of one-sided trees, and 100 kinds of lush green plants. Some trees are more than 500 years old.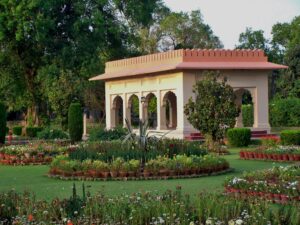 This garden is so beautiful that T.V dramas and film shootings are done here. Hearing the scream of the eagle reminds me of Banu Qudsia's novel "Raja Gidh". There is Cricket Stadium that is established in 1885. The international cricket team begins its tour by playing a three-day practice match with the local first-class team.
The Quaid-e-Azam Library in Jinnah Garden is one of the best libraries in the country. Dar-ul-Salam Library, Lahore Gym Khana Club, Ladies club, and Cosmopolitan club are its special identities. Besides this, the open-air theatre hall on the hill is grooming artists for years. Gol Gappa (a spicy food) is delicious food there.
46- Pakistan's Ideology Trust
The foundation of this trust was led by Chief Minister Ghulam Hyder Wai (late) on 14th July 1992. He was a selfless and active worker of the Pakistan movement in Punjab. In 1997, Punjab Assembly at that time transformed Pakistan's Ideology trust into Pakistan Foundation through an act.
Punjab Assembly verified this decision on 17th August 2008. Renowned journalist and active worker of Pakistan's movement   Majeed Nizami was appointed as the Chairman of the trust.
Its main objectives are the promotion of Pakistan's Ideology, research the documents of Pakistan's ideology, keeping their record, and establishing research departments on the Muslim Leaders of Pakistan's movement.
As you enter the building of the worker's house (Aiwan-e-Karkunan) in the Madar-e-Millat Park on the Quid-e-Azam highway, you will see pictures of Pakistan's movement everywhere.
People must visit this two-story building situated on Mall Road in front of Governor House with their children so that they become familiar with the struggles for the creation of Pakistan. Schools and Colleges in different cities visit this place for creating awareness in children.
47- Fortress Stadium
Fortress Stadium is situated at Mall Road Lahore Cantt. It has shopping centers, restaurants, Cafeterias, Playland, Cinema Hall, and Sports Stadium.
It is one of the busiest trading areas of the city. It has shops with a wide variety of fine quality products. Pakistan's famous Horse and Cattle show was organized there. Also, industrial exhibitions were also held there.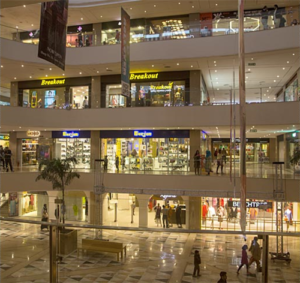 Nowadays, fortress mall, hyper star mall, and the mall of Lahore are also established near Fortress Stadium.
48- Joy Land
This ISO 9001-certified Park was established in 1997 in the area of Fortress Stadium. By this time, changes have been made in accordance with the requirements of the new innovations. It is one of the well-known playlands of the city. It is famous for its unique swings. It is a favorite place among all classes of people for its best security system and clean environment. The swings are positioned keeping in mind the tastes and moods of people of all ages.
49- Yadgar- e- Shuhada
A memorial to the army is built near Garrison Golf Club on the way from Fortress Stadium to Airport. Three pillars and war tools are placed between the fountains of a large park. While the museum has information related to three military forces of the Pakistan army.
50- Memorial of Major Aziz Bhatti Shaheed (Nishan-e-Haider)
The place of martyrdom of Major Aziz Bhatti Shaheed is on the western side of BRB canal Barki Road. During the Indo-Pak war on 10th September 1965, he destroyed the plan of the Indian Army of capturing Lahore and celebrating the victory. A grave of an unknown martyred is also there.
51- Lahore Railway Station
The railway station of Lahore was built during the British era. Its style reflects British architectural elegance.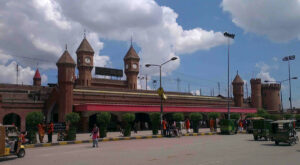 The contract for the construction was given to Mian Muhammad Sultan Chugtai who was the prince of the Shahi Mughal regime. This railway station has 11 platforms. Platform 1 is fixed for Samjhoota Express which connects Pakistan with India.
52- Dai Anga Masjid
Dai Anga's real name was Zaib-un-Nisa and he was the maid of Shah Jahan and the wife of Murad Khan. This beautiful building was built in 1635 and is situated near the Lahore railway station. In 1850, this building was used as a residence by the first historian of Lahore "Mr. Henry Cop". In 1903, it was given back to Muslims.
53- Allama Iqbal Museum
This building was known as Javed Manzil. It is situated on Allam Iqbal Road (on a highway from Lahore railway station to Garhi Shaho) in front of Railway Hospital. Allama Iqbal spent rupees 42,025 on the construction of this building. Based on European architecture, it was completed in 1935. He lived there for three years.
In 1961, this building was transformed into a museum. Chief Justice of Pakistan Sheikh Anwar-ul-Haq inaugurated the museum on 1st December 1977. The main purpose of the museum was to highlight the services and life of Allama Iqbal.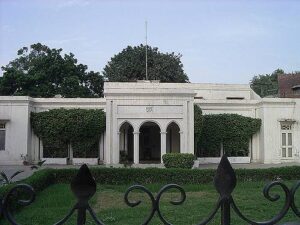 It has 10 galleries and related stuff from 1877 to 1938 is exhibited there. These 10 galleries have Iqbal's drafts, poetry, letters, thanking notes, publications, documentation, educational certificates, medals, clothes, shoes, coat (wasket)of Cheeta's skin, wristwatch, glasses, models of residence and educational institutes, and pictures. Guides are there to help tourists.
54- Kos Minaret
These minarets were built by great general Sher Shah Suri. They were built after every 3km on the General Road which stretched 3000 km from Peshawar to Bengal. They did not have any specific design rather they were like the brick kiln. All of them were demolished except the one in Karachi Phattak Laurence colony Garhi Shaho.
55- Hazrat Mian Mir
He was a great saint of Qadri Silsila. He was born in 1550 in Sewan Sharif. He came to Lahore at the age of 25 and settled here. He had a simple life and personality. King Jahangir and Shah Jahan were among their devotees.
According to Shah Jahan, Hazrat Mian Mir is one of them who gave him knowledge about God and religion. He was so popular that Sikhs asked him to lead the foundation of their golden temple. He died in 1635.
A part of his tomb was built by Dara Shikwa and another part was built by Aurangzeb. This shrine is built in a spacious area on a platform in Dharampura.
56- Tomb of Nadra Begum
Nadra Begum was the wife of the eldest son Dara Shikwa of king Shah Jahan. She was buried near the tomb of Hazrat Mian Mir according to her last will. She had great respect for him. This two-story square-shaped building is built on a platform. She was buried between Bara Dari and a large pond as in Hiran Minaret.
57- Khusboo Harmain Shahrefan Museum
This museum was established by Al-Haj Muhammad Hussain Gohar a few years ago. He collected holy items from Hijaz (sacred lands of Islam). These sacred pieces are exhibited in showcases, and closets along with their history.
The hair of Holy Prophet Muhammad ﷺ, coat, stick, shoe, a cover of Ka'ba, and objects related to the glorious Islamic historical past associated with holy mountains, plains, Khana Ka'ba, Masjid Nabi ﷺ, and Aab Zamzam well are exhibited there.
You have to go to bungalow number 235 triple road near Gol Bhag Shahad Bhag to feel the blessed atmosphere and enlighten your hearts. The museum is open on Sundays only. You can contact 0333- 4875522 before visiting.
58- Tomb of Ali Mardan Khan
Ali Murad Khan held great positions in the Era of Mughal Emperor Shah Jahan such as an expert Engineer, a High-ranking commander, the most trusted envoy, Governor of Kashmir, Governor Qandahar, and Chief of Kabul.
His services to the Mughal family are very commendable. The construction of Shalamar Bhag and bringing water from India by constructing a special canal to irrigate the garden are his marvelous jobs. He is buried in front of Singh Pura Sabzi Mandi.
59- Sharf-un-Nisa
The chief of Punjab Nawab Zakaria Khan's daughter Sharf-un-Nisa never married. She used to say that she was married to Quran-e-Pak and sword. She owned a garden in Lahore and there was a minaret in the center of the garden.
She used to recite Qur'an at the top minaret and leave her sword and Qur'an Pak there. She was buried in the minaret according to her will. The Qur'an Pak and sword were also placed there and the doors of the minaret were sealed with bricks.
In the Sikh era, they demolished the minaret in search of treasure. They didn't find anything except the Qur'an Pak and sword. They took it with them. Allama Iqbal appreciated Sharf-un-Nisa in Javed Nama and said that the glory of Muslims is with the Qur'an Pak and the sword.
Sharf-un-Nisa said that even if my tomb is without a dome and paint, it must have a Qur'an Pak and sword. This strange tower-shaped tomb in Begum Pura Lahore is at a height of 16 feet from the ground.
60- National Museum of Science of Technology
The construction of this museum started in 1965 and it was opened to the Public in 1976. Its purpose was to adopt traditional and unconventional methods to create interest in students and people towards the latest scientific inventions and knowledge.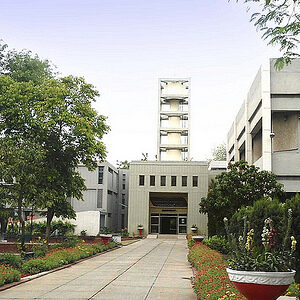 This spacious building has two floors and four galleries. These four galleries have countless models to explain the basic principles of Science and Technology.
It has information related to Biology, Physics, Mathematics, Mechanical, Electronics, Meteorology, Satellites, Astrology, Computers, Minerals, Natural History, Mass Communications, Light, Trade, Zoology, Environment, and Earth Science. It is linked to the University of Engineering (UET).
61- Shalamar Bhag
According to the narrators, Shah Jahan had a dream about this garden. He selected a place for the construction of the Garden. The owner of that place Lehnga Khan refused to sell it and gave it to Shah Jahan as a gift.
Mughal king Shah Jahan constructed this garden for the recreation of the royal people and he led the foundation on 12th June 1641. The duty of its design was given to renowned designer Ali Mardan. He designed this garden in the Iranian architectural style.
A huge amount of Rs. 600,000 was spent on its construction. A canal was dug from Madhapur India which is 161 away from the garden.
This garden has three sections. Their names are Farrukh Baksh, Faiz Baksh, and Hayat Baksh. The canal water was used to irrigate the garden, the middle part, and then the lower area of the garden. The upper ground has a lake and 105 fountains. The middle section has one lake and 152 fountains and the lower ground has a lake and 153 fountains. All these fountains are internally linked.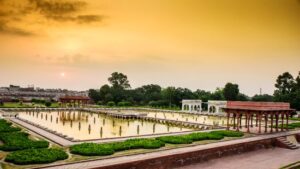 The building consists of the following parts; Sawan Bhadon Pavilion, Naqarkhana, Dormitory, Bath, Aiwan, Resting Room, Queen's Resting Room, Baradari, Diwan Khas & Aam, Two Large Domes, and Minaret in the Corners of the Garden.
In 1981, Shalamar Bhag is declared a UNESCO World Heritage Site. On the arrival of international delegations in Lahore, the lively people of Lahore arrange a grand dinner at Shala Mar Garden in their honor. Shala Mar Garden is situated 2km away from the engineering university on the left side of Wagah Road.
62- Yad-e- Gar Shuhda / The martyrs memorial 
A beautiful martyrs memorial is built in front of Manawa police station on the road going from Shala Mar Bhag to Wagah. Three memorials are built in the park. The names of brave martyrs are engraved on these memorials who sacrificed their lives on different fronts.
63- Bata Pur Memorial
At the midnight between 5th and 6th September 1965, the Indian Armed Forces crossed Pakistan's Borders without announcing war.
The Baloch 3 group was given the responsibility of defending the Wagah sector and the BRB canal bridge on GT Road from the enemy. The soldiers of this group fulfill their responsibilities with utmost bravery and great valor and stopped the enemy from crossing the BRB canal. This memorial is built in remembrance of this fight.
64- Bhaini Memorial
At the midnight between 5th and 6th September 1965, a fierce battle took place at Pando village's Bhaini bridge due to the attack of the cunning enemy without any war announcement. The Baloch regiment blew up this bridge from Dynamite explosives as a defensive act. A memorial is built at this place to present an honor to this Gallantry awarded Baloch Battalion. It is located at Siphon Road 4 km away from Bata Pur.
65- Ravi Siphon
The river Ravi and the BRB canal cross at this point. The canal has been brought back to its former height by crossing the river. You have to go 3 km from the Bhaini memorial to view this splendid sight.
66- Wagah Border
Wagah Border is situated on the old GT Road (built by Sher Shah Suri) going from Lahore to the Indian city Amar Taser near Wagah Village. This border is the central path for people traveling from Pakistan to India and for the transportation of goods.
A flag-raising ceremony is held daily in the evening at this border. Thousands of people from both countries gathered at their borders to enjoy this ceremony. Stairs are built there as in Stadium for watching the ceremony.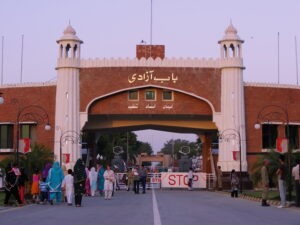 During this ritual, national songs, and War Hymns are played to enhance patriotism. People raise slogans to support the defense force men. Their passion is matchless. They promote patriotism in people through their courage, bravery, and passion. Every Pakistani at Wagah Border shows his love for the country with every breath.
This border is 30 km away from Lahore. A bus from the Railway station goes straight to Wagah Border through Shala Mar Garden. The ceremony continued for 2 hours. To enjoy this ceremony to the fullest, reach there half an hour before Assar Prayer.
67- Sozo Water Park
This is the best water park in Lahore stretching up to an area of 25 acres. It is situated on the edge of a canal passing through the city near Jallo Park.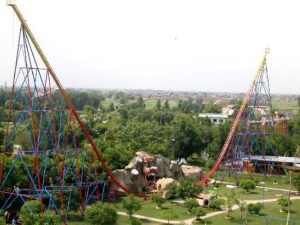 It is unique because of the latest water slides, swimming pools, and rides. There are separate portions for females and children. You can reach this park very easily. You can reach this park by any bus going towards Jallo Park. This park is at a distance of a 10-minute drive from Mall Road.
68- Jallo Park
It is also known as the Forest Research Center and is situated on the bank of the central canal of Lahore at a distance of 20 km from Jallo Village. It is a research center for various kinds of plants and trees.
This park has a small zoo for children, parks, playgrounds, water-theme parks, a playland, a swimming pool, a museum, and a souvenir shop.
There is a lake spreading over an area of 450 acres with a facility for sailing. It is the largest park in Lahore in terms of area. There are lush green trees and fresh grass everywhere.
You can enjoy a night's stay in the huts of a tourist village. A camping site is also there. The TDCP information center is present. You can reach this park via Bus going to Jallo.
69- Tomb of Khan Jahan Bahadur
Khan Jahan Bahadur Jang Kokaltash is counted among the emperors of Aurangzeb Alamgir. He died in 1697. This building is in octagon shape and situated on an octagon platform. The prominent feature of this mosque is that trimmed bricks are used instead of Red Stones. This feature makes it unique in the buildings of that time. This tomb is located near Chowbacha Phatak.
70- Lahore Metro Bus Service
It is the second-largest city in Pakistan after Karachi with a population of more than 1.25 crores. The Punjab government established Metro Bus Authority to provide safe, better, and international-level means of transport to the citizens.
A 27 km long road is built from Gajomata to Shahdara with a huge amount of 30 billion. This project is initiated by this authority with the contribution of Turkey.
A special bridge is built from ground level to height every 8 km. There are 29 bus stops with shades, platforms, washrooms escalators, lifts, parks, ride stands, and mini-parks. Metro Bus Service has been started in Multan, Rawalpindi, and Islamabad. While a report is being prepared for Faisalabad.
71- Gaddafi Stadium Complex
It is located on Feroz Pur Road and is the largest playground in Pakistan. It was established in 1959. The first-ever cricket test match on this ground was played between Pakistan and Australia. It was named "Lahore Stadium".
It was designed by architect Murat Khan. Its name was changed when Libyan president Muammar Qazzafi gave a speech in favor of Pakistan's nuclear weapons during the second OIC Conference.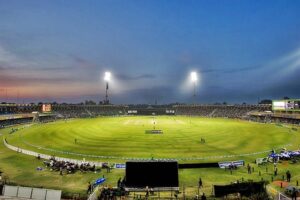 In 1995, it was redesigned by Nayyar Ali Dada. Qazzafi Stadium, Punjab Stadium, Hockey Stadium, Mini-Hockey Stadium, LCCA ground, Cycle drome, Punjabi Complex, Al-Hamra open-air theatre, and Pakistan's Cricket Academy all are situated in a large area. Moreover, there are the best food courts. Horse Riding grounds are also there.
72- Chughtai Museum
Well-known painter Abdul Rehman was born on 21st September 1897. He introduced a unique art of its own kind named "Chughtai Art".
No other artist can beat his level. He preferred to play with watercolors instead of Oil colors paintings. His topics of special interest were Islamic celebrities, Hindi, Dev Mala, Buddhism, Punjabi Farmers, Kashmiri agriculturalists, Bengali Sadhu, and Madrasai young girls. His paintings were exhibited in all countries of Europe.
The first-ever art exhibition in Pakistan's history was held on 11th December 1949 and his pictures were exhibited there. He had a deep interest in literature and published two collections of fiction named "Lagan" and "Kajal". The British Government gave him the title of "Khan Bahadur" for his services.
Later on, the Government of Pakistan awarded him the honor of "Hilal-e-Istaqlal" and "Pride of Performance". Chughtai was considered the greatest artist of modern Islamic art of the century.
His paintings are hung in UNO Headquarters, British Museum London, different Art centers and museums around the World, Pakistani government offices, and in the Presidency.
On 17th January 1975, after his death, his son Rehman Chughtai established Chughtai Art Home near the Chughtai Museum. This art home has valuable and rare pieces of art, many documents, and drafts related to art and research, and thousands of books and pictures.
To visit the Chughtai art home and museum, you have to go to Mian Saleh Lane 4 Garden Block, Garden Town near Kalma Chowk. You can contact 042- 35850733 for further queries and information.
73- Shakir Ali Museum
This museum was established on 27th January 1975 after the death of the famous painter Shakir Ali by the Pakistan National Council of Arts. The students of NCA (National College of Arts) transformed the home of Shakir Ali into a museum under the supervision of Nayyar Ali Dada.
The Government of Pakistan awarded him the honor of "Sitara-e-Imtiaz" and "Pride of Performance" for his services in the field of arts.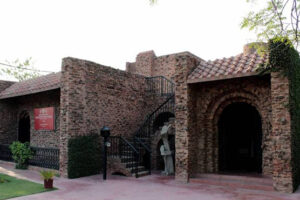 Shakir Ali's wristwatch, clothes, utensils, furniture, educational certificates, ID card, pictures of international personalities, glasses, and a Quran-e-Pak is exhibited there. Workshops for music, Art, Dance, Acting, and Painting are organized there. It is situated at 93 Tipu Block Garden Town.
74- The Lahore Heritage Club
Many people are busy restoring the historic and cultural status of Lahore. One of them is Tahir yazidani Malik. He has gathered a huge collection of historic, valuable, and rare Antiquities and organized them into a private museum. To become familiar with the culture of Punjab and Lahore you can contact the admin office at 0321-4372082.
75- Gulshan Iqbal Park
This park is situated in Allama Iqbal Town within 13 doors like Lahore city. Lush green lawns spread far and wide on irregular grounds and colorful flowers blooming everywhere are its identity.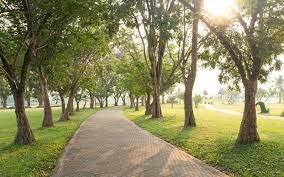 There are playlands, jogging tracks, walking tracks, a cafeteria, a beautiful lake on an island, sailing and boating, a waterfall, canals, and beautiful birds in cages to satisfy your enjoyment.
76- Model Town Park
This famous park of Lahore is situated in the center of the elite area of Model Town. A fountain rising to the top from a pond in the center of the park presents an appealing view. People enjoy this view by sitting on the nearby benches.
This park with slides, swings, small bridges, and corridors is crowded with people every evening. Its jogging track is one of the famous tracks in Lahore.
77- Nawaz Sharif Park
This park is situated on Feroz Pur Road and stretches from the model town corner to the front of Children's Hospital. It was a wide enough green belt in the era of Chief Minister Mian Muhammad Nawaz Sharif.
He paid special attention to the beauty and expansion of this park. The highest fountain in Lahore has been installed there. It stretches an area of 3 km and has jogging tracks, lakes, fountains, swings, and a mini zoo.
78- Race Course Park
It is a favorite place of people for a family picnic. The people in the family enjoy different games there. A high waterfall enhances the beauty of this park.
The spacious lush green lawns loaded with flowers attract tourists. Different programs are organized there at different festivals. The cart (baggie) and horse ride on solid track is an interesting hobby of people there. This park is situated on Jail Road in front of Services Hospital.
79- Chauburji 
It is said that no place in the World is better than Lahore to observe and analyze closely the architectural style of the Mughals. The garden established by Mughal princess Zaib-un-Nisa was located at Chaubarji.
The garden is deserted but the central door and the four Burj remain there. This small memorial is present there named "Chauberji".
80- PIA Planetarium
The museum PIA Planetarium of the national airline of Pakistan named Pakistan International Airlines (PIA) is located near Chauberji.
It was established in 1987 with the objective to provide scientific information to citizens and especially students.
This museum has a Bowing airplane and a Sky-Dom Hall. You can acquire information related to the Solar System's ancient and latest trends through a slideshow in the large Sky-dome Hall.
People sitting on the airplane seats are informed about the space through the sound effects created by an artificial spaceplane.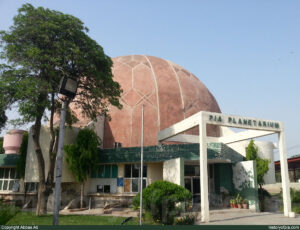 You can get information about the internal operations of the airplane from the bowing plane on the green lawn. You have to buy a separate ticket for Airplane and Planetarium.
81- Major Shabbir Sharif Shaheed (Nishan-e-Haider)
Major Shabbir Sharif was born to Major Muhammad Sharif (a Rajput Family) on 28th April 1943 in the district Gujrat. He got his education in different schools in Lahore, Quetta, Murree, and Rawalpindi.  While he was studying at Government College Lahore, he joined PMA Kakol.
In 1964, he got a commission in the army. He was awarded the "Sword of Honor" in the passing out parade. In September 1965, he was awarded "Sitara-e-Jurat" on the front of Chumb Joriyan (Iftekhar Abad).
In December 1971 war, he was appointed to the Sulemanki sector. He reached a distance of 2km while attacking the enemy.  On 6th December, a bullet from the enemy side hit him. He was martyred. He was awarded "Nishan-e-Haider" for his matchless bravery and courageousness.
He is buried in the graveyard of Miani Sahib near Chauberji. There is a grave of Ghazi Ilm-ud-din on the other side of the road.
82- Zaib-un-Nisa's Tomb
Princess Zaib-un-Nisa was the daughter of Aurangzeb and Persian lady Dil Ras Bano. She was a pious lady, Hafiz-e- Quran, a scholar, and a poetess of the Persian language.
She worked for the development of Lahore and built the Chauberji Garden. Its boundary was stretched till Nawan Kot at that time. This tomb was a part of this garden. The English translation of his poems is included in the "Wisdom of the East".
The tomb of this Mughal Princess is located beyond Chauberji's neat Zaib-un-Nisa stop at Multan Road.
83- The Museum of Puppetry
Rafi Pir theater workshop is the largest and oldest puppet company in Pakistan.
In 1992, the first international festival of the puppet was organized, and Rafi Pir Theater took part in it. This exhibition got a tremendous response and the administration department contacted the puppet companies around the world.
At last, on 14th January 2004, they inaugurated the first Puppet Museum of Pakistan. Surrounding an area of one acre, this beautiful building has three floors and halls. The puppets of more than fifty countries are placed there. These puppets depict the local culture of the countries.
The students of different schools visit there, and they are shown the puppet show full of fun and amusement.
Besides this, people are trained related to a training program, dance, and music. In the international festivals that are organized from time to time, the local artists of Pakistan and different countries perform in different departments of arts.
A special department named "Art and craft village" is established to promote the regional culture of Pakistan. The skilled workers of Art, embroidery, handicrafts, woodcarving and many other art fields are gathered there.
There are 11 studio shops and two art galleries for this purpose. In Peeru's café, in addition to the food variety, Sufi Music night, Ghazal night, Qwali night, and Sunday Family Man are organized there. To enjoy this, you have to go to 7km on Raiwind road 1- green acre farm housing society.
84- Safari Park
Safari Park is a worth-watching place other than the central zoo in Lahore. A lot of animals are placed in a large spacious thick green ground. The most prominent feature of this park is Line Safari and Tiger Safari.
You enter through a gate by sitting in a closed vehicle. By traveling on the paved roads, you can see lions and tigers roaming in the open environment. Passing through these paths is an adventure.
You can't forget the thrill of these moments. Furthermore, a large Aviary is built for birds. There is also a playland for children. This park is 10 km away from the puppet museum. You can reach this park through the bus and wagon going to Raiwind.
85- Rana Resort
This resort is furnished with the best facilities for family events and is situated on the road from Lahore to Multan, 15 km from Bhai Phero near the Balloki head.
You can enjoy Jungle Safari Day and night there. It has a facility of luxury rooms and a tent village. This resort is safe and secure and the boundaries have electric current.
This resort surrounds an area of 250 acres and 2.5 lac trees are planted there. There are 6 miles long canals and an 8-mile-long jogging track.
Ladies beach volleyball, dancing floors, Japanese restaurant, sculptures of different animals, meeting hall, swimming pools, luxury bedrooms, safari train, horse riding, Pink Flamingoes, rare Dalmatian dogs, more than 500 deer of different kinds, more than 200 peacocks, and a water Avery enhance the beauty of this place.
Surrounded by thick green trees, a bone fire party on a starry night is an unforgettable experience. You can do fishing there. you can contact these numbers for the reservation of huts. 042-35713880/ 0300-4828630.
86- Changa Manga Forest (Park)
It is said that in the eighteenth century, there used to live two robbers' brothers named Changa and Manga. They used to hide in the naturally grown trees of berries after the robbery.
This jungle was named after them because of their fear. When steam engines were introduced to the subcontinent's railways, there was a need for coal for engines' fuel. To meet the need for fuel, Shisham, mulberry, hyacinth, and lilac trees were planted. The trees were watered through wells especially dug for this purpose.
After the initiation of the canal system, these canals were used for irrigation purposes. This jungle was built in 1865, and it is the largest man-made artificial jungle in the world.
It surrounds an area of 12,000 acres. In 1960, the government of Pakistan transformed this jungle into a recreational park. A national park, zoo, swimming pools, a children's park, children's playland, rich green lawns, and many other recreational spots are built there.
A prominent feature of this park is the facility of both automatic boats and row-boat is available there in the Mehtabi lake. Moreover, the oldest steam railway engine in the world is there. The forest express(train) operated on steam is there for traveling across the jungle.
A TDCP's tourist resort equipped with all facilities and an information center is located in the jungle for a stay. This park is located 80 km away from Lahore on Multan Road near Bhai Phero. You can reach there through wagons in the different bus stands of Lahore.
Across the River Ravi
87- Kamran Bara Dari
Kamran baradari and Lahore Bagh are among the oldest Mughal buildings. It was built by the son of King Babar's son Mirza Kamran in 1520 when he ruled Lahore.
At that time, the Ravi used to flow about 2km away from Bara Dari and Bhag. There were gardens of many chiefs between Kamran Garden and the river Ravi. This garden and Bara Dari were built by Kamran as a summer season residence.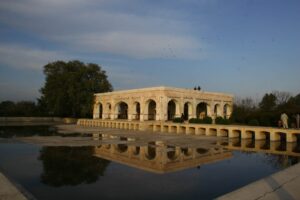 During king Muhammad Shah's regime, the Ravi changed its path. All the gardens including a part of this garden were destroyed. This building is located in between Ravi as a heightened island. This garden is the best tourist spot.
88- The tomb of Noor Jahan                
Queen Noor Jahan is the only queen in the Mughal regime whose name was engraved on the coins. She had control over Jahangir's heart and mind. The king would do whatever he said. From the womb of this woman, the king had no children. They had a daughter only named Shera Fagan.
She used to live alone after the death of Jahangir. Shah Jahan fixed 2 lacs as an annual grant for her. She had distributed all the money among the poor, needy, destitute, and orphans. A huge amount of money was spent on the marriage of poor young girls.
She died on 18th December 1645. She was buried in the mausoleum built by her in her own garden. Her daughter is also buried there. There are two graves in the hall but they are buried in the basements.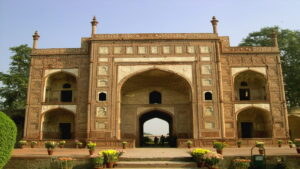 Noor Jahan used to say that she is afraid of the dark. She willed that instead of burying me in the grave, I should be put in a coffin and the coffin should be hung from the ceiling of the basement. Around the basement, she made a tunnel-like path for the distant light and placed the skylights so that the first and last rays of the sun must fall on the grave.
A tunnel went to Jahangir's tomb and another went to Shahi Fort. They are closed now. During the Sikh's invasion, they took off the coffin and jewelry and buried the coffin in the ground. You'll reach the shrine in 3 minutes from Shahdara.
89- Jahangir's tomb
The place where Jahangir's mausoleum is located was actually a garden owned by Jahangir's wife, Queen Noor Jahan, whose name was Dilaksha Bagh.
The emperor Jahangir died in 1627 at the place of Rajouri on his way from Kashmir to Lahore. The son and successor of Jahangir, King Shah Jahan built this tomb at a huge cost of 10 lacs in ten years.
This mausoleum is a beautiful historical building. And it is proof of the rich history of Lahore. After Taj Mahal Agra, the Mughal architecture seems to be at its peak here. This building has only one floor with a square-shaped architecture.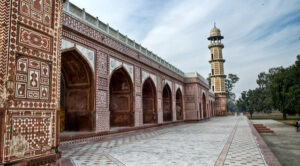 This building is constructed at a height of 4 feet. Red stone has been used on the front and on the lower side of minarets. And this stone is also used to decorate marble.
At the four corners are octagonal five-story towers about 100 feet high. The amulet of the tomb is engraved with stones and the ninety-nine attributes of Allah are inscribed.
Lehnga Khan severely damaged the tomb. Ranjeet Singh uprooted the valuable stones and used them in the Sikh Gurdwara in Amritsar.
French General Amice used this building as his residence during the Sikh reign. The British Government renovated this tomb in 1889-90.
After the creation of Pakistan, its reformation continued from time to time. Akbari Inn, the tomb of Asif Jah, and Jahangir's tomb are linked to each other and situated on the other side of the Railway line. Its picture is printed on one thousand rupees note.
90- Akbari Inn
A row of rooms spread around the four sides between the Jahangir's tomb and Asif's mausoleum is called Akbari Sarai. A historian of king Shah Jahan's court Mulla Abdul Hameed called this place "Jalwa Roza Khana" in his book "Badshah Nama". It means an attached enclosure of a mausoleum.

The inn is surrounded by a high platform with 180 small rooms. There is a veranda in front of every room. Two big doors based on Mughal architecture style are built on the North and Southside of the Inn.
The arts and the architecture on the doors revealed that there were two purposes behind the construction of this inn. The first reason was to provide a stay to the tourists. The second reason was to provide convenience for the staff assigned to maintain the mausoleum.
There is a splendid mosque with three domes between the rooms on the western side of the inn. On the outer side of the mosque, red stone is placed and it is decorated with marble. The interior of the mosque is decorated with carvings.
Ranjeet Singh transformed this inn into an army cantonment. A foreign General Mousa Frangi lived in this inn with his Platoon.
91- Tomb of Asif Jah 
His real name was Mirza Abul Hassan. He was the brother of Queen Noor Jahan and the father of Queen Mumtaz Mahal. Jahangir appointed him as the Governor of Lahore in 1625 and gave him the title of Asif Jah.
He was given this title because of his courage and wisdom. He enabled the king Jahangir to conquer India. Shah Jahan also admired him.
In 1641, he was buried in front of Jahangir's tomb. Built at a cost of Rs 2 million, the mausoleum was octagonal. It used to be counted among the beautiful and majestic tombs of Lahore. It was famous all over the world for its art. It is located at the back of Akbari Inn.
Shopping
Anarkali Bazaar, Gulberg, Liberty market, Main Boulevard Gulberg, Allama Iqbal Town, Ichra Bazar, Rang Mahal, Shah Alam Market, Mall Road, Panorama, and Fortress are the best shopping sites.
92- Small Industries Pakistan and Handicrafts Shop
Small and local industry is considered the backbone of the economic progress of any country. The cottage industry, a department of small industries, plays an important role in the progress of the country.
The domestic industry is the source of income for the major population of the country and department of the handicrafts is one of the important sections. The government of Pakistan has established small industries department for the promotion of this sector.
High-quality home crafts are sold in these departments and shops. These stores are present all across the country. These are, in fact, government-run departmental custody shops.
The people living in different areas of Pakistan have different lifestyles and they use different handicrafts according to their geographical location.
One of the reasons for different kinds of crafts in Pakistan is the availability of raw materials in that region. A variety of domestic and industrial stuff is exhibited in these shops. You will find it hard to choose between a wide variety of items.
Domestic furniture, bedsheets, beds, cutlery, handmade clothes, and a lot of other stuff is exhibited there.
Given below is a list of different centers in different cities in Pakistan
23 Davis Road Lahore                                                                                                     Ph: 042-36364109
Departure lounge Allama Iqbal International airport Lahore                                        Ph: 042-99240463
Pindi club building the mall Rawalpindi Cantt                                                              Ph: 051- 9270084-5
Rizwan Plaza Blue area Islamabad                                                                                Ph: 051- 9217288
Mall of Muree near Marhaba Restaurant                                                                     Ph: 051- 3410049
Patriata New Murree
P.C Bhurban Muree                                                                                                     Ph: 051- 3355700-ext-2552
Quid-e-Azam Shopping center no 4 Multan Cantt                                                     Ph: 061-9200709
Farid Gate Bahawalpur                                                                                                 Ph: 062-9250296
———————————————
Wind Up Lines
Lahore is a center of political, educational, tourism, food, and trade. It is considered the backbone of the economy of Pakistan. The UNESCO World Heritage Sites, Parks, Museums, and many other tourist spots make it a favorite place for the explorers. In short, it is the "Cultural Heart of Pakistan".