Khushab
The word Khuhab is a combination of two words Khush and Aab. It has the meaning of "sweet or pleasant water". It is enriched with green fertile lands, mountains, valleys, cascades, and lakes.
Moreover, its mountains have minerals like salt and Gypsum. The weather is very cool and calm in Summer and snowfalls at times in winter.
The heavy water and natural uranium research reactor project is there in Khushab.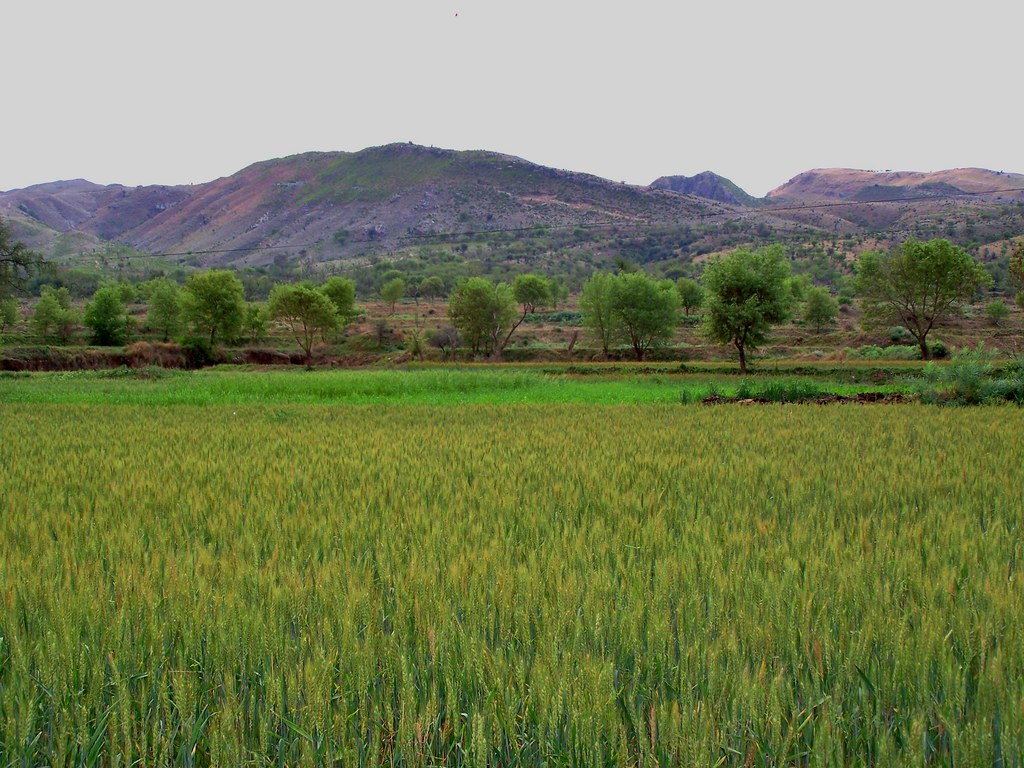 Khushab is the homeland of the famous writers Ahmad Nadeem Qasimi and  Abdul Qadir Hassan . Dhoda and Patessa (confectionery items) are the famous desserts of Khushab.
Parents of Saint Sultan Baho migrated to Shorkot from the town of Anga Soon valley.
Soon Valley, Khabeki lake, and Khadoomi waterfall in Kanhatti Garden are beautiful places to visit.
Famous Places in Khushab
Soon Valley – A breathtaking sight: Worth A Visit
It is also called Soon Sakesar and is located in the northwest of Khushab on Bannu Road about 45 km from Sargodha.
The central point of this valley is the town of Nowshera. It starts from Pidhra village and ends at the highest peak of Salt Range Sakesar.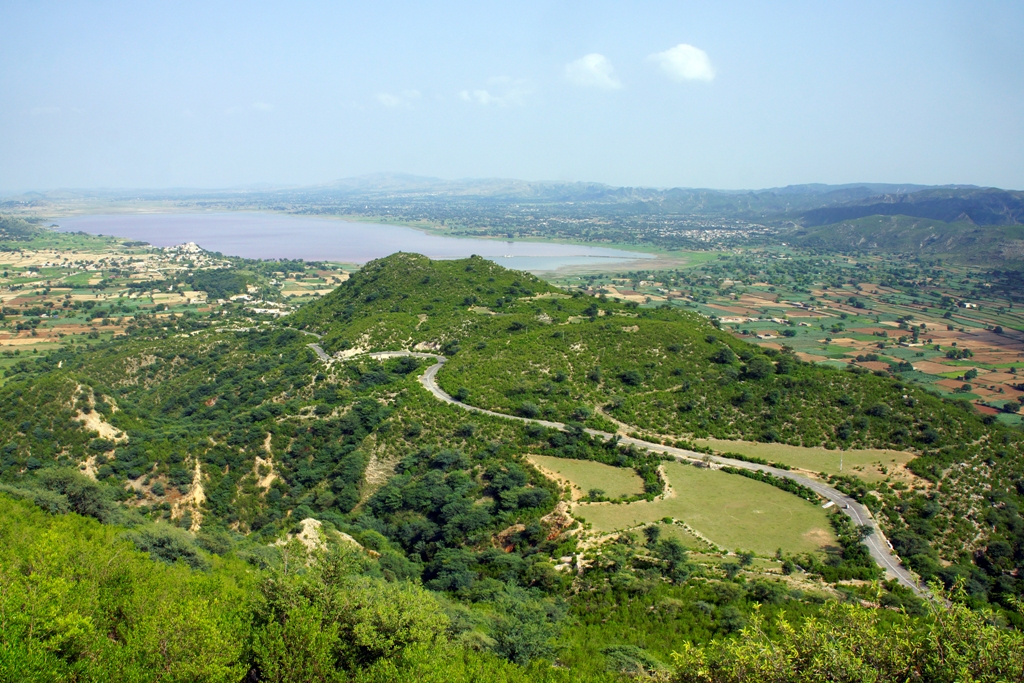 Sakesar is 5010 feet high from the sea level and it is the only place in that region where it snows occasionally in winter. This valley is about 56 km long and 14 km wide.
This beautiful valley has small and large lakes, waterfalls, natural water springs, and thick and lush green forests that attract tourists with their enchanting sights.
The waterfalls of Deep Sharif, Kafiri, and Sodi villages are spectacular. There is a rest house in Sodi Village. Some caves are discovered in this village. It is assumed that the people in the stone age lived there.
The breathtaking scenery on the way to Kanhnatti Garden can only be witnessed in Hollywood movies. In this garden, ponds, lakes, springs, and trees are loaded with hundreds of seasonal fruits awaiting you.
There is a camping site for a night's stay. You can see Kashmir hills in the southeast on the top of Sakesar mountain when the sky is clear or after rain.
It has Jhelum in the north, Indus River and Kohat hills in the west, Takht Suleman in the southwest, river Chenab in the far east, and Thal desert in the south.
This valley is 190 km from Islamabad and 110 km from Sargodha. Different places of Soon Valley can be visited through local buses from Khushab.
Uchali Lake, and Khabeki lake are two prominent captivating lakes.
Khabeki lake
Khabeki lake is 1 km wide and 2 km long. It is 7 km from Nowshera to Rawalpindi Road. A rest house boating and sailing facility are there is for tourists. It is said that both of these lakes are more than 400 years old.
In the winter season, thousands of Murgabi (Waterfowl birds) migrate there from far and wide. They went back in the summer season.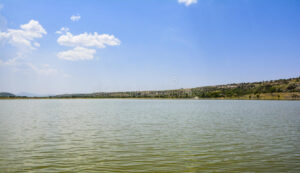 The clothes become neat and clean without detergents by washing them in this lake water. Its water is slightly acidic.
Kanhatti Garden