Harappa (Rediscovering history)
During the laying of the railway line from Multan to Lahore, the excavations at 148 km from Multan and 20km before Sahiwal gave the signs of archaeological sites.
The city Harappa was discovered there. However, research was done after 70 years on a Scientific basis.
These signs revealed that the Harappa civilization was a developed community. The map of the city was designed with a proper strategy.
There were solid bricks houses, washrooms, spacious streets, houses in a row, sewerage systems in accordance with the principles of health. Covered pipes, grain storage places, farmers' residents, wells, metal smelters, bricks and pots kilns, metal seals, colorful embroidered pots, and women's jewelry of Gold and silver revealed their way of living. All these items and signs give a clue that the people were well settled, skilled, and experts.
Hari Yopia city in Rigveda is actually Harappa city. It has the meaning of a city with the pillars of sacrifice in Sanskrit.
The civilization was divided into many parts. There were defensive walls surrounding the city. There are signs of their foundations. There were big doors for the entrance. The population was dispersed over a large area. The trees discovered during ages have lives of thousands of years.
The river Ravi is flowing 10 km away from the Harappa site.
Harappa Museum
The department of archaeology has built a museum there.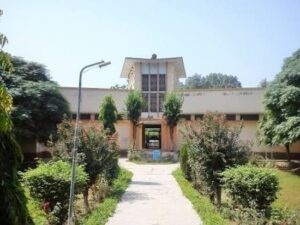 This museum has items discovered from Harappa such as sports items, mud sculptures, oysters, snails, pearls, agricultural stuff, Ivory, and deer horns, different kinds of utensils, bone seals, wine stuff, children's toys, arts on the pots, human skeleton, pearl's necklace, valuable stones, and jewelry. A brief history is also described there.
A rest house is there for tourists.