Sahiwal city
Sahiwal city is situated on the GT road 169 km from Multan city.
It is counted among the ancient areas. The river Ravi flows in the northwest of Sahiwal and the river Sutlej flows in the southeast. Before, the Mughal regime, Depal Pur was the capital of this area. When the Britishers occupied Punjab, they declared Pakpattan as district headquarter. After some time, the offices were again shifted to Sahiwal. At that time, Montgomery was the governor of Punjab. This city was named Montgomery. On 16th November 1966, its old name was reinstated.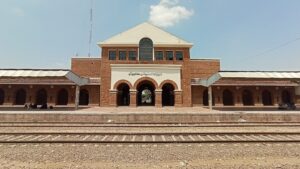 It is considered one of the best districts for agriculture. About 80 % of the skilled persons in the confectionery and biscuit industry belonged to this area.
It is the twin city of Manchester's town named Rochdale. A milestone of Sahiwal is installed in the central area of Rochdale.
A stadium, auditorium, Majeed Amjad Park, Chaman Zar Park are famous places.