Chakwal
(A valley of Peacocks)
Chakwal is 77km from the Federal Capital Islamabad and 270 km from Provincial Capital Lahore. Chakwal is well known for beautiful places and historical places Kallar Kahar, Dulmial, and Katas Raj. Oranges, wheat, barley, and other vegetables are cultivated here.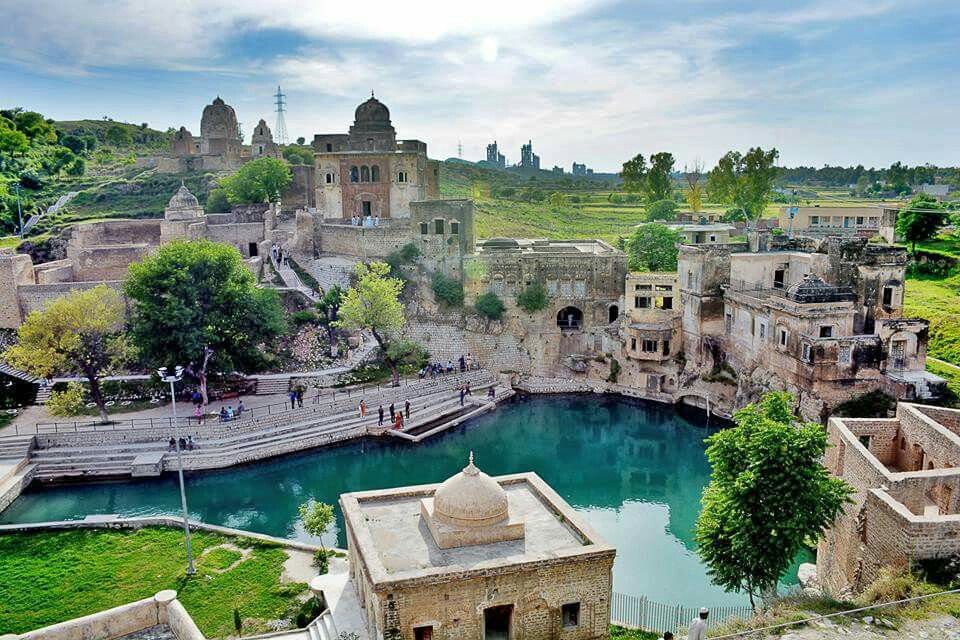 Famous Places in Chakwal 
1- Kallar Kahar
It is 25 km from Chakwal (famous in Pakistan for the Rewari, a confectionery item) on the M-2 road. Kallar Kahar is a land of fruit orchards, enchanting green fields, salt, and freshwater lake, and dancing peacocks.
It is 135 km from Rawalpindi and is located at a height of 2500 feet from sea level. In 1519, the first Mughal emperor Zahir-ud-Din Babur crossed this area while going to the subcontinent.
He admired the beauty of this place. So, he ordered to build a beautiful garden there and named it "Safa". He also built a podium there to address his military. It is still there with the name "Takht Babri".
The peacocks come down from the hill after Assar. They dance there. This salty lake is called "Chashma Alam" in Mahabharat.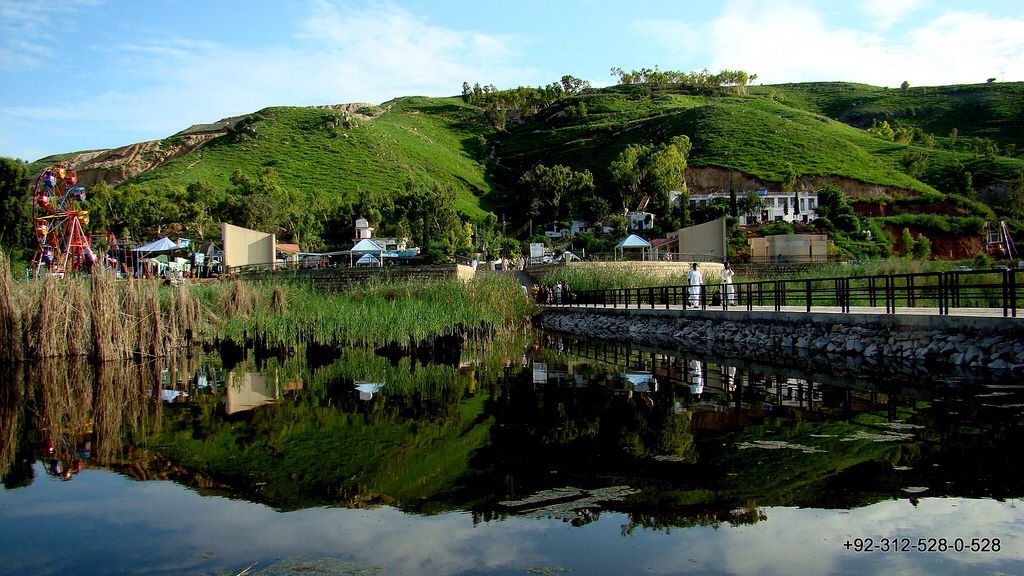 A TDCP hotel, a restaurant, and an information center near the lake. There are facilities for sailing and swings for people of every age. In winter, thousands of birds come here from Siberia.
Potatoes, Japanese plums apricot, and lentils are abundant.
2- Fossil Museum
A fossil museum was established by the department of archaeology near the rest house of the district council. Rare pieces discovered in this area are displayed there.
3- Katas Raj Temple
Kohistan Namak is not only famous for salt and discovered animal skeletons but also for the traces of ancient Hindu Temples. There are many temples in the valley.
Nandana, Ganya Mola, Morti, and Katas are notable archaeological sites. They are also in the form of Temples. They were built about 900 years ago Before Christ. There are seven temples.
They are built on square platforms. According to Hindu tales, they were constructed by Pando Brothers when they were living in Kohistan Namak after losing a war.
According to Indian old chronicles, Shiv Mahraj wept a lot at the death of his beloved wife Sati when two water channels came out of his eyes. One of them is in Ajmer Sharif and another is in Katas.
According to another folk tale, ponds came into being in Katas Raj and Nani Tal from the sacred springs. It is also said that the horse of Shiva cried a lot at his death time and his tears became two sacred ponds.
Many Hindus and Sikhs from India and Pakistan come every year in April to visit these sacred places. The former Deputy prime minister of India L.K Advani visited this place in 2005.
At that time, the government of Pakistan contacted the Indian, Nepali, and Sri Lankan Hinduism architects to renovate these temples. Some researchers claim that there are traces of 700 B.C.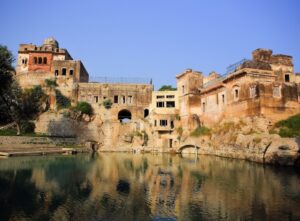 If western experts assist in these projects there are chances of signs of the Harappan era. According to general Ghangam, the sacred point of Katas is the second largest place of worship of Hindu pilgrims after Jolaya Makhi in Punjab.
Renowned Muslim Tourist Abu Rehan Al-Biruni visited Katas after learning Sanskrit from an ancient university. During his visit to Katas and Nandna fort, he wrote the book "Kitab Al-Hind".
Katas village is 40 km from Chakwal and 24 km from Kallar Kahar interchange.
4- Dulmial
This village is 5 km from Katas. During World War-I, 460 young men from this area joined the army. After the victory, a cannon was given to a village in Scotland and Dulmial as an honor and reward.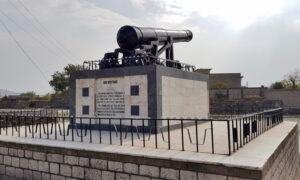 It is also famous as "Top (cannon) wala Gaon". There is a private museum of Malik Rasheed Sahib.
A road goes from Toni Ban to Khara Sewer about 7km away from Balksar Interchange beyond Kallar Kahar. Indian Prime Minister Man Mohan Singh got his early education from Dargah village which is 9km from Toni bun.
Victoria Cross holder Subadar Khuda Dad Khan was born in Dab village which is 4km from Sohawa road.
5- Malot Fort
A link road from Chowk Jalebi, on the road going to Kallar Kahar and Raj Katas, goes to Malot town. An eight hundred years old temple of the Hindu community is there.
It was constructed by Raja Mil in the Kashmiri architecture style. It is built from red stones. A Shiv Ganga temple is also there.
A fort and three temples at a height of 3200 feet high from sea level are built about 1.5 kilometers from Malot village.
According to Ahmad Hassan Dani, this fort was constructed in 980. Beautiful pieces of paintings are hanging on the wall.
Wind Up Lines
Famous as the valley of peacocks, it is a good site for holidaymakers. Confectionery item Rewry is the best dessert in Chakwal. It is a sacred place for Hindus and Sikhs.