Murree
(The Queen of the Hills)
In the summer, when the sun shines to its fullest and is affecting every living soul through its scorching heat, then human beings and even animals sometimes bubble up with the intensity of heat.
Then around the Margalla Hills, the streets of Queen of the hills Murree, Hazara, Kagan, Naran, Gilgit, Skardu, Hunza, Chitral, Swat, the forests that surround them, and beyond these forests are the lakes of nature's masterpieces, the white snow-capped mountains, the rivers, the springs and waterfalls that come from the tops of these hills whisper something.
They are all calling you with their arms outstretched.
They are saying that if you are tired of running away from the hustle of life, then spend some precious moments of your life with us, we will immortalize these moments of yours forever.
Please try to visit these places so that you feel refreshing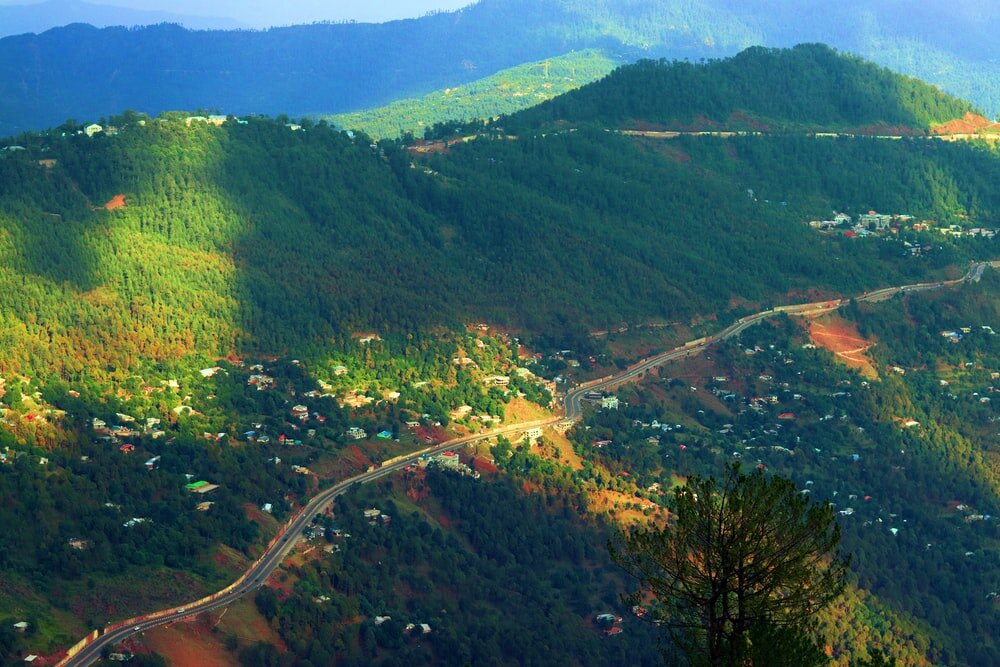 It is the closest place to residents of plain areas and is located 64 km away from Rawalpindi.
It is at a height of 7,000 to 8,000 feet from seal level. You can travel there throughout the year. However, it is overcrowded from May to September.
Besides this, tourists flock here in winter due to snowfall. The central city close to Murree is Rawalpindi.
It is connected to the country through railways, airways, G.T road, and Motorway. You can avail wagon for Murree from Rawalpindi Faizabad and Peero High Stand.
An A.C coach goes to Murree direct from Lahore and Faisalabad. This place is 50 minutes away from the Expressway from Islamabad.
Famous Tourist Spots in Murree
1- Chattar
This charming valley is stretching over a long area at the bank of a stream and 20 km away on the Kashmir highway on the other side of Islamabad.
It was famous for evergreen thick trees and loquat and Japanese plum in the past but now it is converted into a picnic spot.
This site has an 80 feet high waterfall, a modern park with an area of 12.5 acres, a playland, a zoo, a restaurant, a tourist cottage, a swimming pool, sailing, and much more.
The bendy highway will take you to Murree. Some truck hotels provide quality food at a distance of 2 km from Chattar Park at the Baroha point.
2- Salgirah
It is 6km from Chattar and 38 km from Rawalpindi. It is the best picnic spot covered in Deodar cedar trees. There is a restaurant by TDCP.
Tareet and Nand Kot beyond Salgirah are worth watching towns. There are many other restaurants at Takiya Muharram Shah and Charra Pani.
You will find a lot of tourists enjoying fritters, chips, fries, boiled eggs, Shami Kebabs, fish, and cold drinks.
3- Valley Amusement Park
This beautiful park is at the back of TDCP restaurant. There is a playland in this park between the lush green trees and streams.
4- Khajot/ Khajut
There is a TDCP hilltop resort at a height of 1947 km from sea level near Samli Bewa Mall. It is located 17 miles away on Islamabad Murree Expressway and 27 km from RMK toll plaza.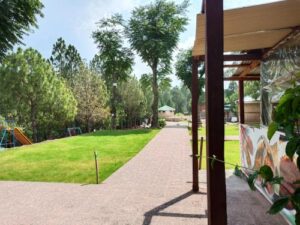 5- Charra Pani
This place is at a height of 4,200 feet from sea level and 40 km from Rawalpindi. The water from the mountains passes through this park in the form of a stream.
The people of the twin cities often visit this place since it is close to Islamabad and Rawalpindi. The TDCP has established a point for staying there.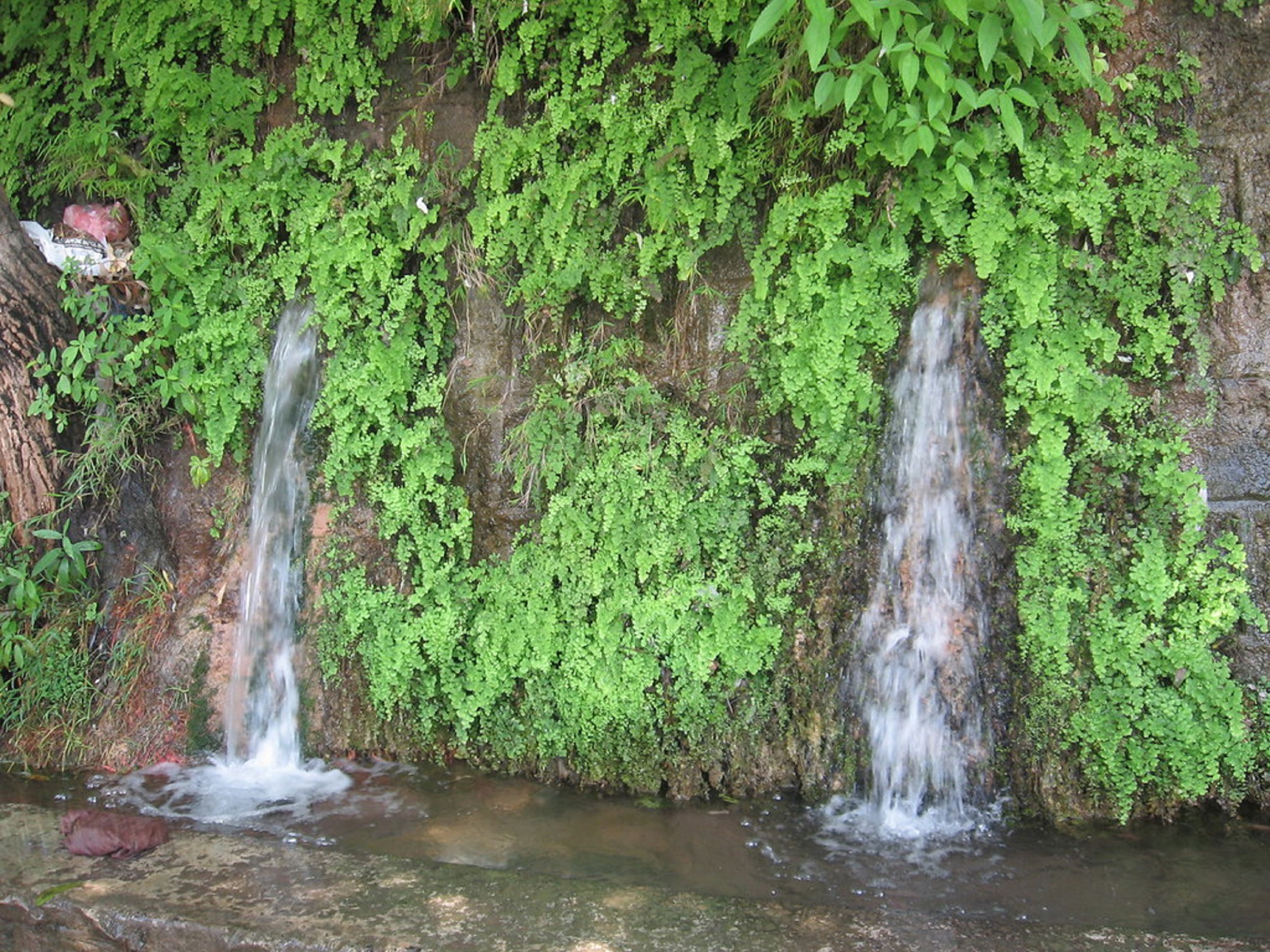 It holds a historic significance too. In the war of 1857, Sardar Sher Baz Khan and his son were killed here. The British army was appointed here during the British regime.
6- Nand Kot
A road on the right side from Chara Pani goes to Nand Kot at a distance of 3 km. This pathway is covered with woods of pine trees.
The fog, clouds and drizzling rain make the environment more enchanting. You will be astonished to see the beauty of meadows above the Bohar Chowk beyond Nand Kot.
People are captivated by the scenery of this place and prefer to stay here. It was the best picnic spot in the British era. The graves of British army officers are proof.
7- Ghora Gali
It is located 5000 feet in height from sea level. It was of great importance for the tourists coming from distant areas of Kashmir in the past.
Before the motor vehicles, horses were used for traveling. The passengers used to take a rest there with their horses. Moreover, the traders also used to stay there and exchanged their horses.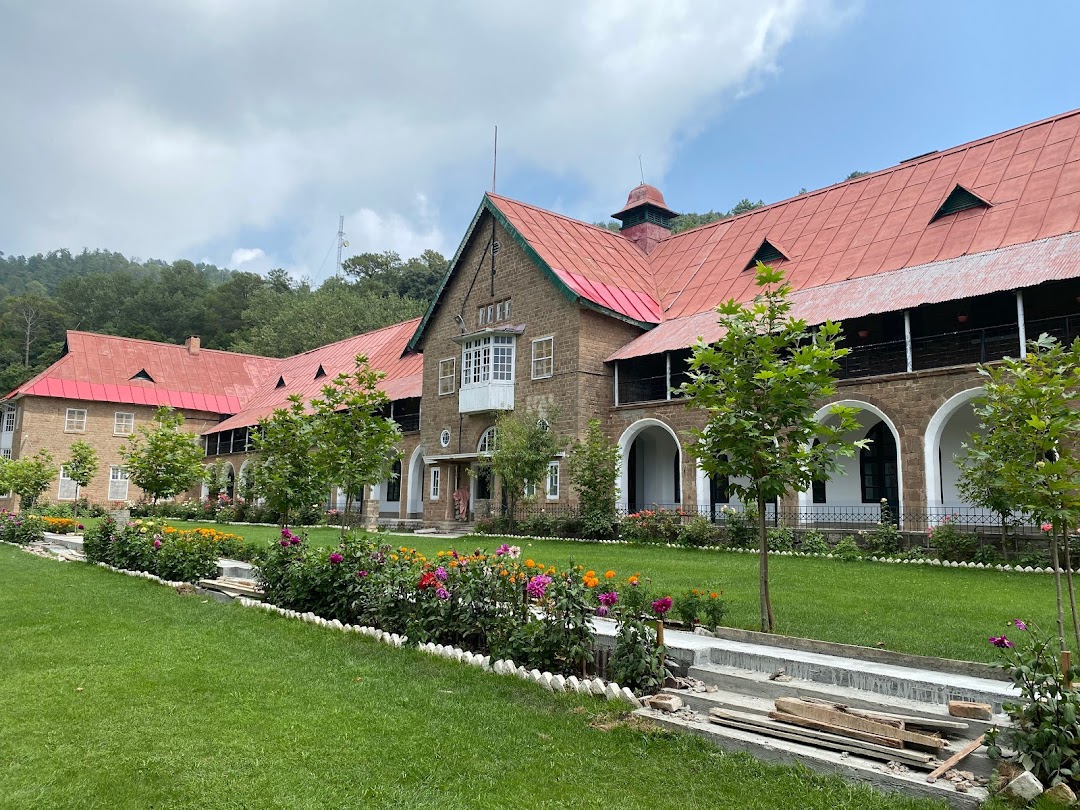 There is a TDCP resort on the left side. There are scouts' campuses for girls and boys.
8- Sunni Bank
The entrance door of Murree is Sunni Bank at a distance of 59 km from Rawalpindi. Two ways go to Murree. There is a way on the left side from cart road to mall road at a distance of 4km. And on the main road from Kaldana to GPO at a distance of 6km
9- Jhika Gali
Jhika Gali is located 5.2 km away from Kaldana. New Murree, Patriata, and Bhorpan way go from here. Usually, this road is used as a return path.
10- Mall Road
It is the most famous highway in Murree. It is always crowded since it is the central point and highway of Murree. Tourists seem everywhere.
In 1869, two furlongs long Mall Road was built. This 2 km road has hotels, restaurants, coffee & ice shops, precious artifacts, and many other shops on both sides.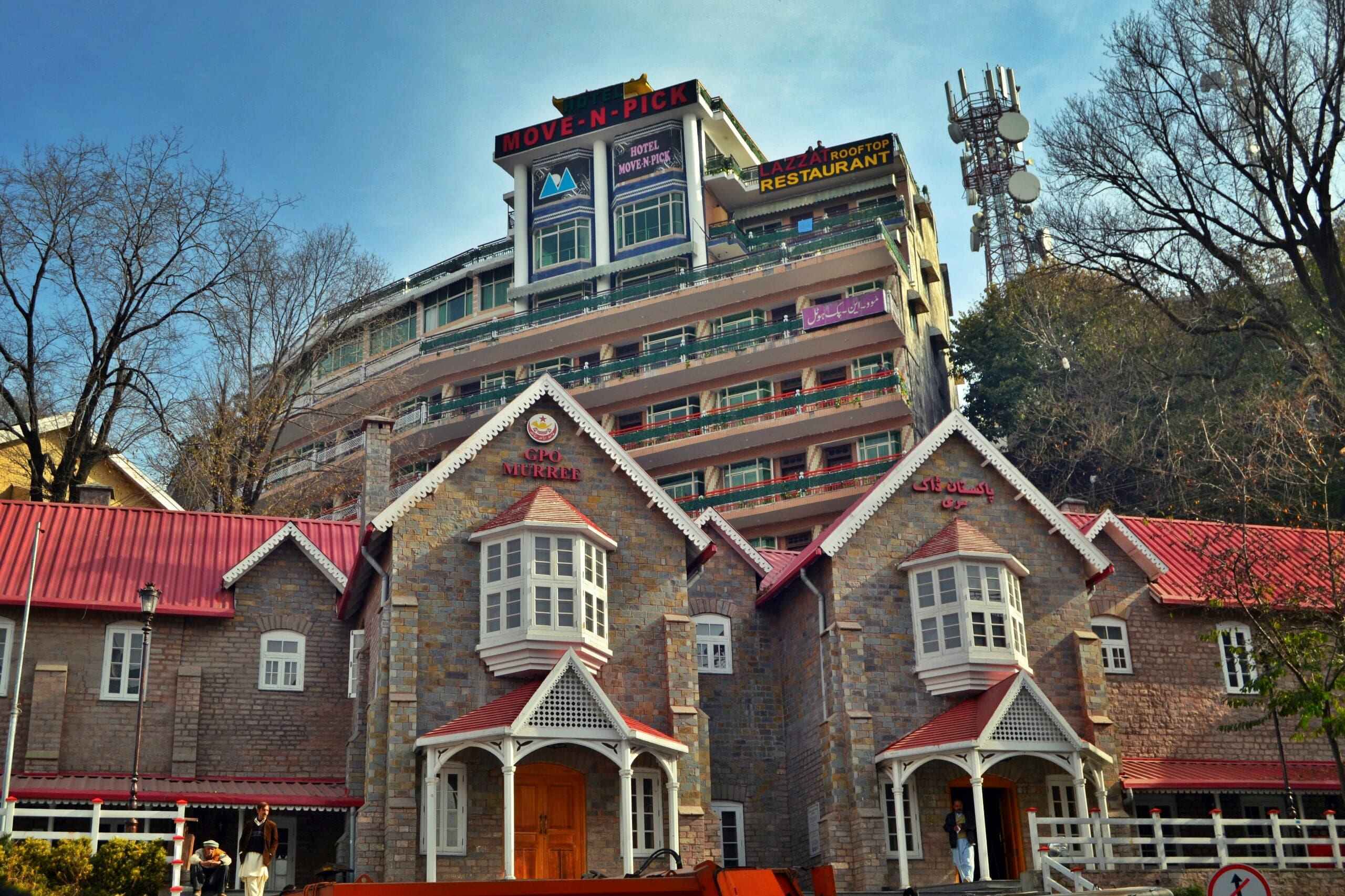 It will be a better idea to travel to the suburbs during the day and return to the mall road at night. The sweet pleasant smell of ice cream spreads everywhere in the night with the floods of light.
The smell of barbecue from the restaurants along the road makes you feel hungry. Then you can sit in the hotel and watch the people coming and going through the glass During the snowfall, beautiful faces glow in the glare of the snow.
Throwing snow at each other and making bears are forever memorable.
Tourists staying in any part of Murree but they must visit Mall Road once. Young people will be seen laughing and riant. Enjoy being a part of them too.
11- Pindi Point
Murree is spreading in 7km from Pindi point to Kashmir point. Pindi point is a prime point for tourism in Murree. You can take an aerial view of the twin cities Islamabad and Rawalpindi settled at the foothills of Margala.
The scenery looks more beautiful at night. The chair lift at Pindi point will take you 1.5 km below. The sights during traveling through the chairlift are awesome.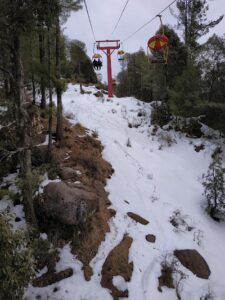 The pine trees will be your companions all the way long. You can relish refreshments and let the children play in the playland.
You can also enjoy horse riding. The ways to Laurence College, Ghora Gali, Lower Topa, and Upper Topa go from here.
You can also see the Patriata hills from Pindi Point. There is a thick forest and different tracking points.
12- Kashmir Point
This site is at a distance of 1km from GPO situated on Mall Road Murree.
The surrounding area is so calm and captivating since it is located at the top. This area is fenced in Pine trees, a government house, Bhag-e-Shaheeda, and a picnic spot of the forestry department.
You can see Kashmir's Mountain ranges and hilltops. That's why it is called Kashmir Point. Bhag-e-Shaheeda in the memory of martyrs.
There are two ways to reach the Kashmir point from GPO. Both the ways have different sights. You can also visit President's house near the Cadet college.
13- Bhurban
It is named after the Bhurban forest in its surroundings. It is located 13 km away from Murree.
It is at a height of 6,500 feet on Bhurban Murree Kashmir Road. It is one of the favorite spots of holidaymakers in winter. It is called the heaven of tourists.
Some plants in this area are not found anywhere in Pakistan. There is a Pedestrian track from Bhurban to Ayubia National Park.
The five-star pearl continental hotel there is the preferred place for vacationers because of its facilities and geography. There is a golf course with nine holes. A youth hostel is also there.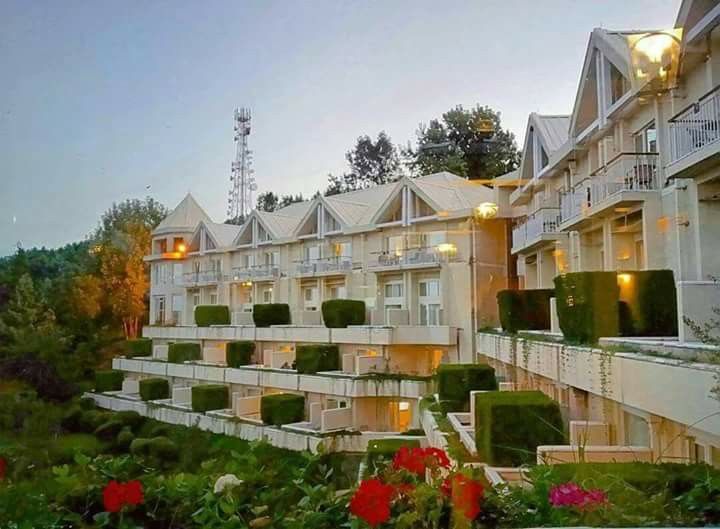 14- Patriata
It is located in the southeast,26 km away from Murree towards Lower Topa. It is located at a height of 6,790 feet from sea level.
it is the highest point of Murree and Galiyat. In winter, the temperature here first drops to minus before anywhere else.
There are monkeys and tigers in the nearby forests. Never try to go at a far distance.
It is also famous for its beauty, chairlift, and international standard cable car lift. The chairlift goes from Gulehra Gali to Patriata Bazaar covering a distance of 1300 m.
It will take you to the middle hill. There is a cafeteria for refreshments. A cable car will take you 1800 meters away to Patriata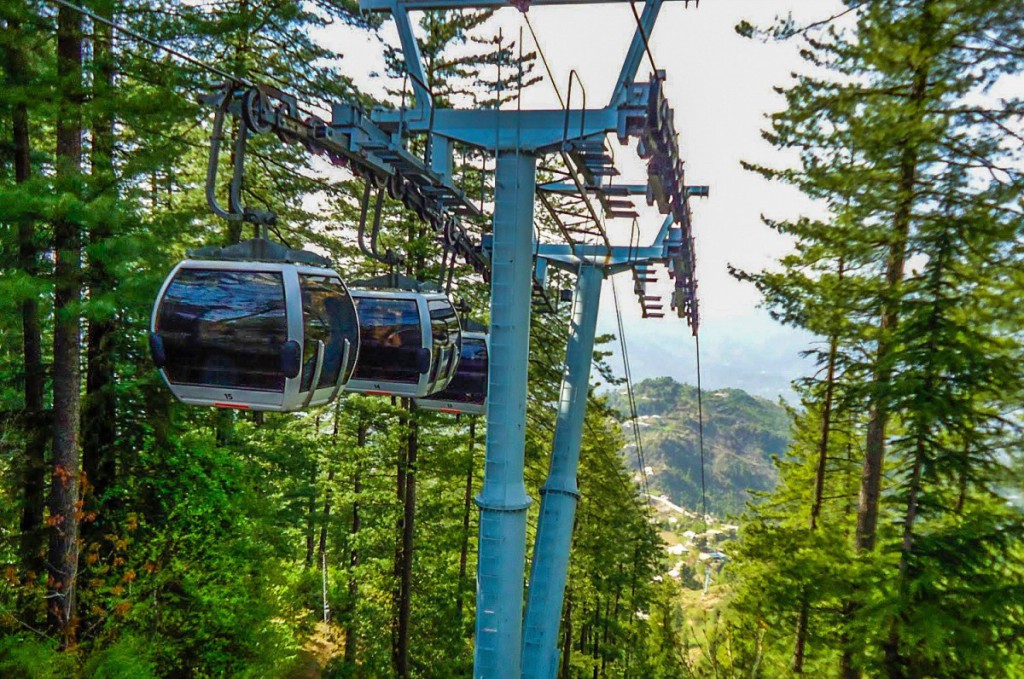 This trip will be unforgettable for new sightseers and children. The scene becomes more captivating if it starts snow falling during the chair lift and cable car ride.
From the endpoint of the chairlift, you can view char ban and Maskari mountain at its back. On the left side, you can enjoy the scenery of PC Bhurban, Lower Topa, and a glimpse of Azad Kashmir and Ganga Choti.
In Summer, the hilltops are covered with greenery and they shine with snow in winter. A TDCP information center is also at the top. You can also take a horse ride. Local wagons go to Patriata from the Murree Bus stand.
15- Bandar Point
There is a place named Bandar point on Nathia Gali Road Murree. There are lots of monkeys due to the thick forests.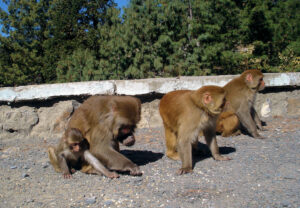 The monkeys come to the side of the road and take things from the tourists and eat and quarrel with each other. Their behavior is friendly and they don't harm anyone.
16- Changla Gali
It is a beautiful spot surrounded by deodar cedar trees at a height of 8,400 feet.
It is situated 14 km away from Murree on the Nahtia Gali road. This place is always foggy and it portrays a splendid sight.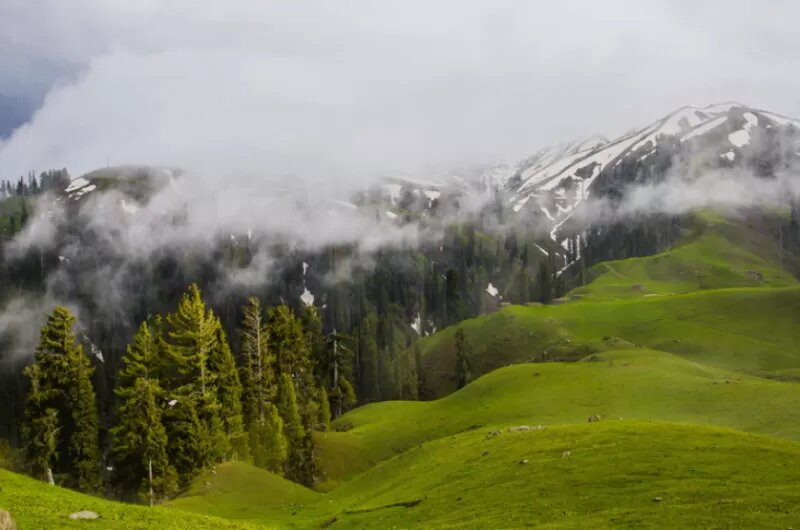 During the night, the lights of the federal capital look very beautiful from this point. The path to Ayubia is blocked during the snowfall.
17- Ayubia
This place is located 26 km away from Murree and was famous as Kala Dhaka in the past. Ayubia is at a height of 7700 to 8500 feet from sea level.
In 1964, former Prime Minister Ayub Khan ordered the installation of a chairlift. And it was named Ayubia after his name.
It is one of the oldest chairlifts in Asia. Going uphill through the chairlift is an unforgettable event. There is a PTDC hotel.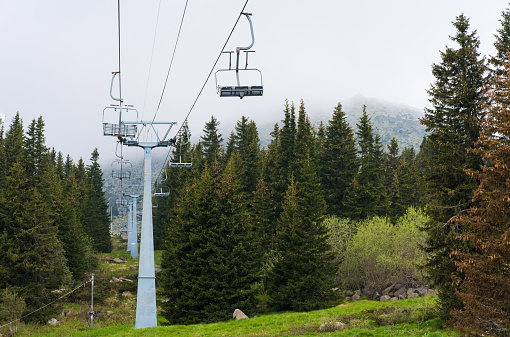 There is an adjacent area named Khanaspur. A campus of Punjab University is there too. Moreover, one of the best tracks in the world is there in between Donga Gali and Ayubia.
Ayubia National Park's lush green forests are around the track. The Muksh Pori track also starts from here.
There is a wildlife museum and Ayubia National Park information center too. The area between Khaira Gali and Bara Gali is declared Ayubia National Park. And hunting is prohibited here.
You can see a lot of birds and animals during your visit to this area.
18- Mukesh Puri pack (Mis Puri)
It is located above Donga Gali in the area of Ayubia National Park at a height of 9200 feet from sea level.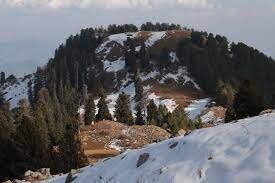 After crossing the 4km path in the west of Nathia Gali you can enjoy the enchanting sight of the eastern part of KPK, river Jhelum, Bhag district, Murree city, and district Murree.
19- Nicolson Memorial
This memorial is of Brigadier General John Nicolson and is located 26 km away from Islamabad on Peshawar Road near Margala Pass hilltop.
This is the place mentioned by Al-Biruni, Farista, and Jahangir in their writings. It is a boundary between the old capital Gandara and the new capital Islamabad.
A memorial and a minaret were built in acknowledgment of the success of military expeditions by General Nicolson. After some time, this road was expanded and the memorial was shifted near the old G.T Road. However, the minaret can be seen at a long distance from the Islamabad side.
20- Old Generali Road
A little part of old Shahi Road can be seen near Margala Pass. It is on the Nicolson Minaret way. In 516 B.C., Persians built this road.
In 1540, Afghan king Sher Shah Suri a road from Peshawar to Kolkata, and it was called the grand trunk road (G.T Road) or Generali Road. A stone fixed on the western side gives evidence that it was reconstructed in 1672.
Trekking Trails 
Every man has tried to look active, fit, and smart since the beginning of this universe. Trekking will keep you fit and you will feel energetic. Galiyat has the best tracking routes.
Nathia Gali Trekking Routes list
S.no
Nathia Gali Trekking Routes
Rout length (kilometers, km)
1
Nathia Gali to meer Najani
5, 3
2
Mir Najani to Degree trek
10
3
Degree to Baran Gali trek
13
4
Thandiani to Baran Gali Trek
10
5
Nathia gali to Mushk pori Hilltop trek
3km (9,200 feet)
6
Donga Gali to Ayubia Trek
4
7
Ayubia to Changla gali trek
4
Murree Trekking Routes
8
Railway rest house Kashmir points to a Military dairy farm
2.5 km
9
Railway rest house Kashmir Point to Kaldana main bazaar
2
10
Naval headquarters rest house to Jesus and Marry School
1km
11
Gharial camp Kashmir Road to Kashmir Bazaar
2.5
12
Kashmiri Bazaar to governor annex
2
13
Mohra mor to governor annex
2
Distances to different sites from Murree
| | | | |
| --- | --- | --- | --- |
| Name of the point | Distance, kilometers km | Name of the point | Distance, kilometers km |
| Abbottabad | 64 | Sawar Gali | 49 |
| Bara Gali | 49 | Nathia Gali | 32 |
| Donga Gali | 30km | Patriata | 26 |
| Ayubia | 26 | Koza Gali | 19 |
| Changal Gali | 16 | Khaira Gali | 12 |
| Ghora Gali | 10 | Bhurban | 13 |
| Bansra Gali | 8km | Jhika Gali | 2 |
Schools:
Lawrence College, Murree: Established in 1860, Lawrence College is one of the oldest and most prestigious boarding schools in Pakistan, providing quality education to students.
Colleges:
Government Post Graduate College Murree: This college offers a variety of intermediate and bachelor's degree programs, serving the educational needs of the region.
Universities:
Murree is primarily a tourist destination and does not host universities. However, nearby cities like Rawalpindi and Islamabad offer a wide range of universities and higher education institutions.
Hospitals:
Combined Military Hospital (CMH) Murree: CMH Murree provides medical services to military personnel and their families. It may also provide medical assistance to civilians in case of emergencies.
Restaurants:
Pearl Continental Hotel, Marco Polo Restaurant: This upscale hotel in Murree offers various dining options, with Marco Polo Restaurant serving a variety of cuisines and scenic views.
Lockwood Hotel, The Restaurant: The Lockwood Hotel is known for its cozy ambiance and offers a restaurant serving Pakistani and continental dishes.
Alpine Restaurant: Located on The Mall Road, Alpine Restaurant is a popular choice for traditional Pakistani dishes, especially barbecue and local cuisine.
Cafe de Brando: This charming café on The Mall Road is known for its coffee, snacks, and delightful desserts.
Gloria Jeans Coffees: If you're looking for a familiar coffee shop experience, Gloria Jeans on The Mall Road offers a variety of coffee and snacks.
FAQs
1. What is Murree, and where is it located?
Answer: Murree is a picturesque hill station in Pakistan known for its natural beauty. It's located approximately 64 kilometers away from Rawalpindi and sits at an altitude of 7,000 to 8,000 feet above sea level.
2. When is the best time to visit Murree?
Answer: Murree is a year-round destination, but it's most crowded from May to September due to pleasant summer weather. Winter is also popular for snowfall and winter sports.
3. What are the famous tourist spots in Murree?
Answer: Some popular tourist spots in Murree include Chattar, Salgirah, Valley Amusement Park, Khajot, Charra Pani, Nand Kot, Ghora Gali, Sunni Bank, Mall Road, Pindi Point, Kashmir Point, Bhurban, Patriata, Bandar Point, Changla Gali, and more.
4. Are there trekking opportunities in Murree?
Answer: Yes, there are trekking routes in and around Murree. Nathia Gali and Murree offer various trekking paths that allow you to explore the scenic beauty of the region.
5. Are there educational institutions in Murree?
Answer: Yes, Murree has schools like Lawrence College, Murree, and Government Post Graduate College. However, for higher education, students may need to commute to nearby cities like Rawalpindi and Islamabad, which have universities.
6. What healthcare facilities are available in Murree?
Answer: Combined Military Hospital (CMH) Murree provides medical services in the area. It primarily serves military personnel but may also assist civilians in case of emergencies.
7. What dining options are available in Murree?
Answer: Murree offers a variety of dining options. Some popular restaurants include Marco Polo at Pearl Continental Hotel, The Restaurant at Lockwood Hotel, Alpine Restaurant, Cafe de Brando, and Gloria Jeans Coffees for coffee and snacks.
8. What are some must-visit points in Murree?
Answer: Must-visit points include Pindi Point for a view of Islamabad and Rawalpindi, Kashmir Point for its serene surroundings, Mall Road for shopping and dining, and Patriata for its chairlift and cable car adventures.
9. Is there accommodation available in Murree?
Answer: Yes, Murree offers a range of accommodations, including hotels, guesthouses, and resorts, catering to various budgets and preferences.
10. What is the significance of Murree in history?
Answer: Murree has historical importance as it was a popular rest stop for travelers during the British colonial era. It served as a hill station for the British, and remnants of that colonial past can still be seen in the architecture and infrastructure.
Wind Up Lines
Pakistan is blessed with numerous beautiful places. Murree is one of the most astonishing areas of Pakistan and is famous as the Queen of Mountains.
Ghora Gali, Changla Gali, Kashmir Point, Ayubia, Nathia Gali, and Patriata are famous tourist spots. Trekking routes of Nathia Gali and Murree are popular among sportsmen and let you keep healthy and strong.