Manthoka Waterfall | Askole Village | Cold Desert
Gilgit Baltistan (GB) is bestowed with wonderful tourist destinations. Manthoka Fall, Cold Desert, and Askole Village are some of the beautiful places.
1- Manthoka Waterfall / Aab Shar
There is a beautiful waterfall in the Manthoka Nagar area from the right of Madhopur and Mehdiabad. It is located on the highway directed to Kharmang from Skardu. It is claimed that it is the highest waterfall in Pakistan with a height of 180 feet. There is an ideal site for fishing and camping near the fall.
2- Askole – the last village in Pakistan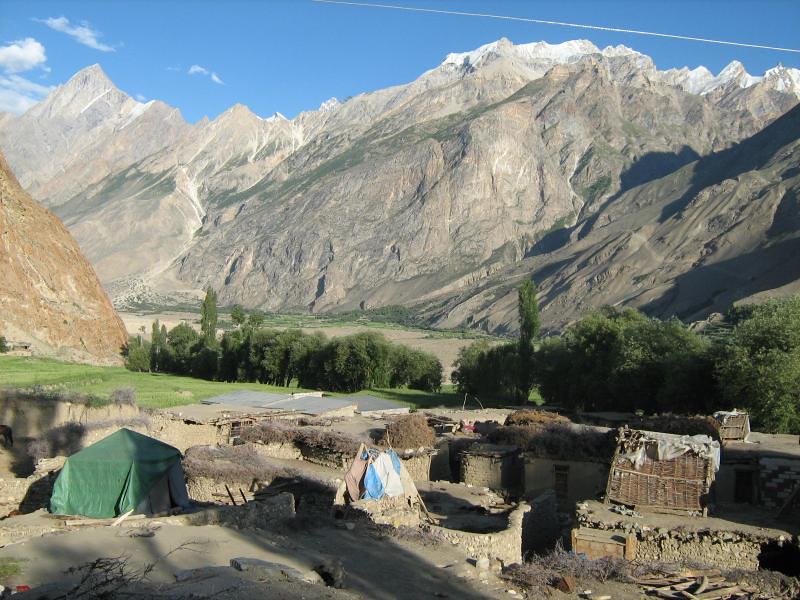 Askole (also spelled as Askolay), is the last human settlement towards the highest peak of Pakistan's K-2. The sky-scraping peaks of Karakoram start after this village which is 3048 meters above sea level. Human life is impossible in these mountains.
In the past, this village has a strong relationship with Tibet and Ladakh. The impact of that relations can be seen in the lives of the people of this village. This village looks so beautiful in the summer and seems like a bride in winter.
The only route connecting this village to the world blocks in winter is due to heavy snowfall. The residents of this area shift to the basements of two-floor low-roof houses. And they spend four months in these basements. During this time, they depend on stored dry grains and yak milk.
3- Askole (Askolay) House Museum
A museum has been established at the foothills of sky-high and cold Karakoram mountains to be acquainted with the history, culture, traditions, norms, and information related to hiking. For further queries, you can contact Italian K-2 Museum in Skardu.
4- For Hikers  
People fond of hiking and trekking can buy used stuff for hiking from the different shops of Skardu Bazaars. The foreign climbers bring this mountaineering stuff from their countries. After hiking they sell it at cheap prices in the local market or give it as gifts to the local people.
5- Thanda Sehra (Cold Desert)
On the way from Gilgit to Skardu, 35km before Skardu, you will feel as if you are traveling in the desert. You will sense the same while traveling in the suburbs of Skardu like Shigar, Khaplu, and other valleys.
According to some experts, it is the most elevated desert in the World. At the altitudes of 13,000 feet to 16,000 feet, this cold desert is located within the boundaries of Pakistan, Hindustan (India), and China. The snow-clad mount peaks behind the desert enhance its grandeur.
Wind Up Lines
Manthoka Waterfall, Askole, and Cold Desert are well-known among hikers for trekking areas. They are ideal places for holidaymakers too.