Dera Ismail Khan
Dera Phullan Da Sehra
The second-largest city Dera Ismail of the province KPK is located on the western bank of the Indus River. It is at a distance of 311km from Peshawar, 320km from Lahore, and 190 km from Multan.
It is situated on the border of Punjab and KPK therefore, its culture is an amalgamation of both provinces. The river Indus flows alongside Dera Ismail Khan. That's why there are many restaurants, family parks, and playlands there as picnic points.
The well-known educational asset of Gomal university is the identity of this city.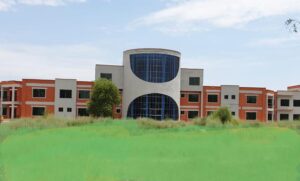 The Dera Ismail Khan – KPK
| Aspect | Details |
| --- | --- |
| Country | Pakistan |
| Province | Khyber Pakhtunkhwa (KP) |
| Location | Southern Khyber Pakhtunkhwa, bordering North Waziristan and Karak districts |
| Area | 1,227 square kilometers (474 square miles) |
| Population | Approximately 1.2 million |
| Official Language | Urdu, Pashto |
| Other Languages | English, Hindko |
| Climate | Hot semi-arid with extremely hot summers and mild winters |
| Famous Landmarks | Bannu Cantonment, Bannu Jail, Bannu Medical College, Bannu Stadium |
| Historical Significance | Dera Ismail Khan has a rich historical background and has been a center of trade and commerce for centuries. It has witnessed various invasions and has cultural and architectural influences from different periods. |
| Cultural Heritage | Known for its Pashtun culture and traditions, Dera Ismail Khan showcases vibrant traditional music, dance forms like Attan, and Pashto literature. The city also has unique handicrafts, including embroidery and rug-making. |
| Educational Institutions | Bannu Medical College, Bannu University of Science and Technology, Bannu Polytechnic Institute |
| Transportation | Bannu Airport, Bannu Railway Station, well-connected road network |
| Major Industries | Agriculture, trade, manufacturing, services |
| Cuisine | Dera Ismail Khan offers traditional Pashtun cuisine, including Chapli kebab, Lamb karahi, and Mantu (dumplings). The city is also known for its local sweets like Gulab Jamun and Jalebi. |
| Festivals | Eid-ul-Fitr, Eid-ul-Adha, Pashto cultural festivals like Jashn-e-Bannu, traditional wedding festivities |
| Sports | Cricket, football, wrestling (traditional Pehlwani) |
| Historical Sites | Dera Ismail Khan has historical sites such as Khyber Gate, Bannu Museum, and the ancient ruins of Marwat civilization. |
| Parks and Gardens | Shaheed Benazir Bhutto Park, Dost Muhammad Khan Park |
| Art and Literature | Dera Ismail Khan has a growing art and literary scene, with local artists and writers showcasing their work at exhibitions and literary events. |
| Shopping | Traditional bazaars offering a variety of handicrafts, fabrics, and Pashtun attire. |
| Religious Sites | Dera Ismail Khan has several mosques, including Ghosia Masjid and Miryan Mosque, along with Hindu temples and Sikh gurdwaras. |
| Museums | Bannu Museum, showcasing local artifacts, historical relics, and tribal heritage. |
| Performing Arts | Dera Ismail Khan hosts cultural events and music concerts, featuring traditional Pashto music and dance performances. |
| Educational Legacy | Dera Ismail Khan has a history of educational institutions, including Government High School Bannu, which has produced notable scholars and professionals. |
| Tourism | Dera Ismail Khan attracts tourists with its historical sites, natural beauty, and cultural heritage. Visitors can explore the local culture, enjoy traditional Pashto music and dance, and experience Pashtun hospitality. |
Famous Delicacies of Dera Ismail Khan (D.I Khan)
Sohan Halwa
The special confectionery item of Dera Ismail Khan is Sohan Halwa. Haji Abdullah Khan started this business 60 years ago with this name. Prepared with Green flour, cream, Makhan or butter, Pistachio, almonds, and sugar it is the individuality of Dera. There are dozens of shops that sell this confectionary item.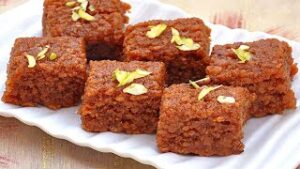 Sobat- A special dish of Dera Ismail Khan
Sobat food is served especially to the guests in Dera Ismail Khan. While eating Sobat, all the members sit on the floor in a circle. A tray is placed on the sheet and Tortilla (Roti) crumbs are added. Chicken cubes with the soup are added above the crumbs. After a few moments, the soup is absorbed by the bread or tortilla pieces. They become crispy and spicy.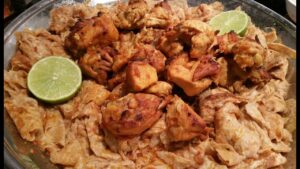 All the members eat on the same plate according to the Islamic tradition. Spoons are separate plates that are not used. It resembles the favorite food of Holy Prophet Hazrat Muhammad (ﷺ) which is Sareed or Sureed (ثرید).
Dhaki Dates
Dhaki is a small village which is 40 km from Dera Ismail Khan city on the Chasma road. The dates of this village are famous for their large-size and sweet taste. The production of these dates started in Dera Ismail Khan but it spreads to different areas.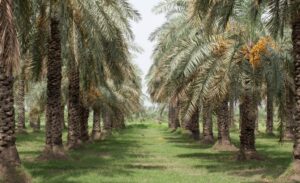 This type of dates is different from all other kinds of dates. They are removed before ripening. Then, these dates are fully ripened in the sunlight. These dates are full of energy and nutrition. Every year a three-day exhibition of these sweet dates is held.
Saji:
Dera Ismail Khan is known for its culinary delights, and Saji is a local specialty that deserves special mention. This dish consists of marinated roasted chicken or mutton, seasoned with a blend of aromatic spices. Saji is often served with freshly baked naan, offering a flavorful and satisfying meal.
Chapli Kebabs:
Chapli Kebabs, a popular street food, are a flavorful delight. Made from minced meat mixed with herbs and spices, these kebabs are shallow-fried to perfection. They are a favorite among locals and tourists alike, providing a savory treat with each bite.
Nehari:
A hearty breakfast in Dera Ismail Khan often includes Nehari, a slow-cooked beef stew rich in spices and herbs. Traditionally served with naan or paratha, this dish provides a taste of the region's culinary heritage.
Sheermal:
To satisfy your sweet tooth, try Sheermal, a saffron-flavored sweet bread. It's often enjoyed for breakfast or during tea time, offering a unique and delightful taste.
Dum Pukht:
Dum Pukht, a slow-cooked dish that combines meat, rice, and aromatic spices, is a delicacy often prepared for special occasions. It exemplifies the flavors and culinary traditions of Dera Ismail Khan.
Lassi:
Cooling off in the city's warm climate is best done with a glass of Lassi. This traditional yogurt-based drink can be sweet or salty and sometimes includes fruit or spices for added flavor.
Famous Historical Sites in Dera Ismail Khan (D.I Khan)
Hazrat Suleiman (A.S) and Takht Suleman
Takht Suleman is at an altitude of about 12,000 feet from sea level on Koh Suleman (Suleiman Mountain). He rested for a while on the smooth surface of the mountain during his sightseeing. The place where the Takht or couch landed is still called (Suleman) Solomon's Throne. Solomon's throne is yellow.
According to another tradition, the court of Hazrat Suleiman was held on the top of this mountain. It is six feet long, five feet wide, and one foot thick. It protrudes as a throne shed. Standing on the throne of Solomon, the view of the lush trees in the distance, and the snow-capped peaks of the mountains offer a beautiful view. These mountains are full of chilgoza trees. These mountains are covered with snow even in summer.
You cannot visit this area without warm clothes. The areas of Dera Ismail Khan, Wana, and Zhob can be seen clearly when the sky is clear at the top.
Takht Suleiman base camp is at Sheikh Mela site which is at a distance of 1.5 hours drive from Dera Ismail Khan. From this base camp, it is about a six to seven hours' walk from here. It is better to take water and food with you. The PIA plane crosses over Takht Solomon during the flight from Dera Ismail Khan to Zhob.
Gamal Hayat Dheri
These ruins indicate a crowded city on the tonic road at a distance of 10km from Dera Ismail Khan. The artifacts from the excavations of 1960 are exhibited in Peshawar Museum.
Rehman Dheri
The ruins of Rehman Dheri are in the west on the Bannu Road at a distance of 20km from Dera Ismail Khan. The artifacts discovered in the excavations of 1976 resemble Harappan and Mohen Jodaro's remains. It is because it is considered a thousand of year's old settled city.
Sheikh Badin National Park
It is located in the area of Panro pass Lucky Cement Factory 55 km away from Dera Ismail Khan on Bannu Road. From here a broken road leads to a mountain range called Badin which is 4516 feet high. It is the only hill station for the residents of Lucky Marwat, Dera Ismail Khan, and Bannu.
It attained the status of National Park by the forestry department of Khyber Pakhtunkhwa because of its wildlife and lush green meadows. The 14-mile rocky trail, like Murree, takes about an hour and a half to reach.
The temperature is 30  in summer as compared to plain areas where the temperature goes beyond 50  Specially designed ponds of the British era are still there. Ice was stored in them during snowfall. Furthermore, Dak Bangalow, squish court, police station, check post, and other damaged buildings are there.
There is snowfall at times in two to three years during winter. You will have to go there through a special vehicle from Panro pass. A personal vehicle is much better. Take water and food with you.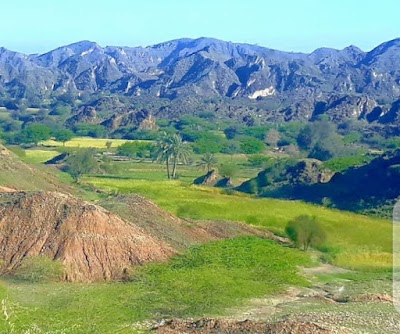 Lal Mahra Tomb & Complex
A board has been erected to mark some historical tombs near Mahra, 40 km south of Dera Ismail Khan on the Indus Highway. According to this signboard, these tombs are 8km from the Indus highway in the west. They are called Handira in the local language.
These were eleven in number related to the commanders of the army of Sultan Alaudin Khilji. Now, only four are remaining. However, there are many graves in the cemetery linked to these tombs. The architecture of these four tombs resembles that of the shrines in Multan and Uch Sharif.
They are furnished with blue and colorful small tiles. The blue and green color paint still shines despite hundreds of years. A brick (ayahs were engraved) has been discovered which is kept in the Peshawar Museum. These tombs are under the archaeological department since 1978.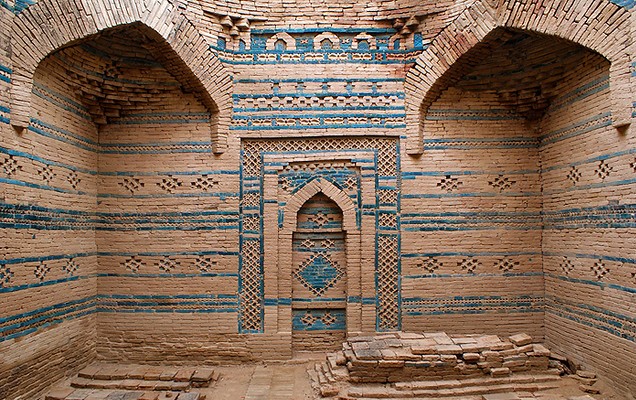 In the past ages, the trade caravans of Iran and Afghanistan used to come to India via this route. Some signs of this are found in Notak village and Churasaragra.
Kanveri and Girishah
These ruins are located near Rori town of Kulachi Tehsil of Dera Ismail Khan. The experts assessed the toys and coins discovered in the excavations of 1961 and revealed that they belonged to Mohen Jodaro and Harappan civilizations. The population and location of Gara Shada can be estimated from a mound spread over two square miles. Which is two miles northwest of Rudi.
Bil Fort (Bilot Sharif temples)
The area from Bilot Sharif to Dera Ismail Khan on the western bank of the river Indus was under the state of Hindu Raja Bil. He was the tax collector of Raja Jaipal of the Bhatinda Empire. Raja Bil built a grand fort on the nearby hilltop of his headquarters. Its remains are there. It is called Bil fort or Bilot Fort.
The Bilot City on the Dera Chasma road was settled after the name of king Bil. Now, it is called Bilot Sharif because of the family of Makhdoom Khan. There are signs of an old staircase and Hindu worship temples near Bilot fort. The British researcher General Gangham has written about these ruins and worship places in his book.
Kafir Kot Fort
From Chashma Barrage, turn left for Lakki Marwat via Tung pass, then about six kilometers, a path on the left leads to the top of the hill. This 1km long route will take you to Kafir Fort. It is also a landmark of Hindu Shahi era. Its architecture is like Bilot fort and Mari Indus. It is also called Til fort.
Schools in Dera Ismail Khan:
Government High School
Islamia Public School and College
Army Public School and College
Fauji Foundation Model School
The Educators, DI Khan Campus
Colleges and Universities in Dera Ismail Khan:
Gomal University
Women University DI Khan
Government Postgraduate College
Cadet College DI Khan
Frontier Institute of Medical Sciences
Hospitals in Dera Ismail Khan:
District Headquarters Hospital
Mufti Mehmood Memorial Hospital
Bilal Hospital
Combined Military Hospital (CMH)
Restaurants in Dera Ismail Khan:
Al-Najaf Biryani House
Khyber Shinwari Restaurant
BBQ Tonight
Balochistan Restaurant
Food Paradise
These are just a few examples of schools, colleges, universities, hospitals, and restaurants in Dera Ismail Khan. The city has a vibrant educational and healthcare sector, along with a variety of dining options to cater to the needs of the local population and visitors.
FAQs:
What is the historical significance of Dera Fort?
Dera Fort has historical importance dating back to the Mughal era. While it doesn't host specific festivals, it serves as a historical backdrop for cultural events and gatherings.
Can visitors engage in water sports at Ghazi Brotha Dam?
Yes, visitors can enjoy boating and other water activities at Ghazi Brotha Dam. The best time to visit for these activities is during the spring and early summer when the weather is pleasant.
Are there any guided tours available at Chashma Sugar Mills?
Yes, Chashma Sugar Mills offer guided tours, providing a unique opportunity to learn about sugar production, from sugar cane to the final product. It's an informative experience.
What makes Saji in Dera Ismail Khan unique compared to other regions?
Dera Ismail Khan's Saji is distinct due to its specific spice blend, marination process, and the way it's slow-roasted, creating a flavor profile unique to the region.
Are there any special rituals or occasions associated with the consumption of Chapli Kebabs in Dera Ismail Khan?
Chapli Kebabs are often enjoyed during celebratory gatherings and special occasions in the region, making them a symbol of festivity and togetherness.
How is Sheermal traditionally prepared?
Sheermal is traditionally made with saffron, but some variations include other flavors such as cardamom or rose water. It can be topped with slivered almonds or pistachios for added richness.
What is the historical origin of Dum Pukht in Dera Ismail Khan?
Dum Pukht has roots in Mughlai cuisine, and its slow-cooking method is reminiscent of the region's cultural traditions, symbolizing patience and meticulous preparation.
Can you explain the significance of Lassi in Dera Ismail Khan?
Lassi is a popular beverage, especially during hot summer months. It's typically served in sweet and salty variations. Some vendors offer fruit-infused Lassi, adding a unique twist to this classic drink.
Wind Up Lines
Dera Ismail Khan (DI Khan) is a historical city in Khyber Pakhtunkhwa. It is not only famous for its antique architectural buildings, and national park but also for delicacies.