Wazirabad
It is situated on the bank of stream Palku coming from the Himalayas range in the south of river Chenab and 36 km from Gujranwala.
This city of Shaheed Amir Cheema and Molana Zafar Ali Khan was settled by Wazir Hakeem many centuries ago.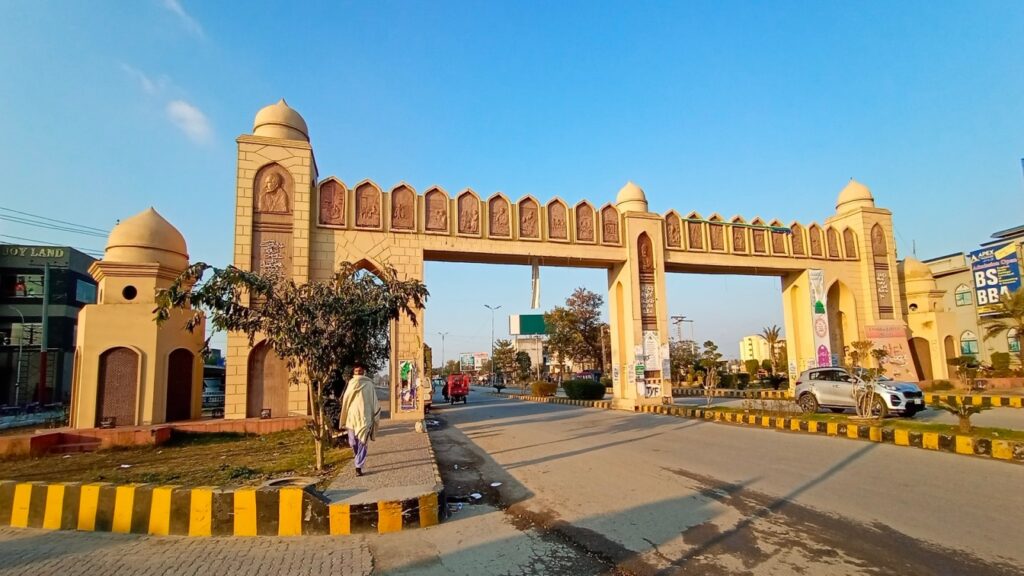 Now it is well-known around the world for the production of high-quality cutlery, lights, industrial manufacturing, knives, swords, axes, leather products, and surgical instruments.
Please visit Sher Shah Suri Dak Chowki (Mail station) and old Baoli (Stepwell). Furthermore, the Gurdwara Kotha and ancient Shamshan temple are worth watching sites.
Molana Zaffar Ali Khan Baba-e-Sahafat
A great journalist, writer, and poet Molana Zafar Ali Khan was born in Kot Merath Sialkot. He was appointed as a secretary of Nawab Mohsin-ul-Mulk in Mumbai (Bombay) after getting his education from Ali Garh and Wazirabad.
Then he moved to Hyderabad Dakan and was appointed as secretary home department after getting a promotion.
In 1915, the magazine "Zamindar" issued by her father was banned for the sake of opposing the British. In December 1919, the ban was lifted.
A daily newspaper was re-launched from Lahore. In 1920, he was sentenced to life in prison for mutiny. He was a member of the Indian National Congress till 1932. Then he left due to the cunning tricks of Hindu Leaders.
He joined Muslim League. He was an exceptional poet, eminent speaker, translator, and a leading journalist. The central points of his poetry were politics and religion.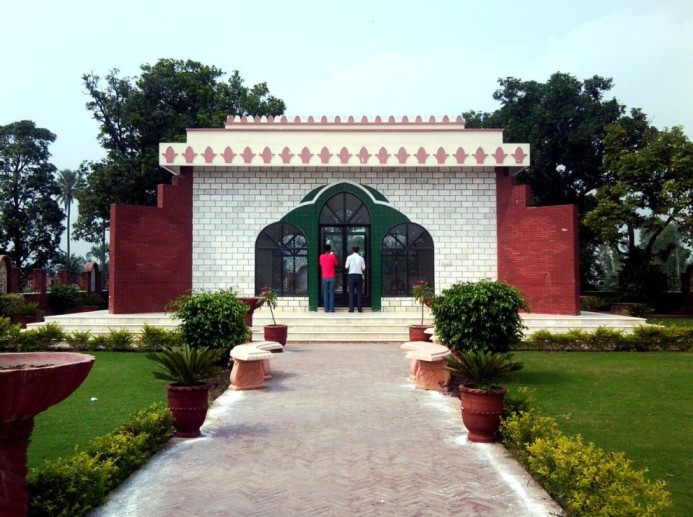 The collection of poetry was published with the names Baharistan, Nigaristan, and Chamnistan. Besides this, he also wrote many books and sacrificed his money and land for the war of freedom.
He died in 1952 and was buried in Karamabad (Wazirabad). The central mosque of Karam Abad has located 4 km on the right side, on the way from Wazirabad to Sialkot.
The tomb of Zafar Ali Khan is located on the lawn of this mosque.
Sohdra
This town Sohdra, a trustee of great historical heritage is located 3 km away from the road directed from the tomb of Zafar Ali Khan to Sialkot.
This primeval city of high walls with hundred doors has heard the footsteps of Mehmood Ghaznavid. It has witnessed the administration of brave Afghan Generals of Ghaznavid's reign.
The arrival of the Mughal and giving it the name Ibrahim Abad is also recorded in the pages of history. The high Peer Minaret and spacious garden are spectators of the splendor of Ali Mardan.
In the time of Sikhs, the ritual of Kriya Karam has also been observed here. Sher Punjab Raja Ranjeet Singh was crowned here at the age of 13. In the downtimes, it has witnessed the destruction of the Nowlakha garden and other buildings.
Besides the holy pond of Hindus and the Setala temple, the mausoleum of Baba Mastan Shah holds significant importance. He is the one who predicted Ranjeet Singh getting a crown.
Barfi and sweets are the specialties of this city.