Jhelum Valley
This valley is spreading from Muzaffarabad to Chakothi on the right and left side of river Jhelum till 59km. The river Jhelum flows from Srinagar to Muzaffarabad, passing from east to west through mountains meeting the river Neelum at the point of Domel.
It enters Punjab at the point of Mangla. District Hattian of Jhelum valley is more beautiful from the tourist point of view. There is a solid road from Muzaffarabad to Chakothi. Jhelum valley road is functioning throughout the year due to moderate weather.
Famous Tourist Spots in Jhelum Valley
1- Garhi Dupatta
This town is on both sides of the river Jhelum and is located 24 km away from the highway connecting Muzaffarabad and Srinagar. It is a beautiful town surrounded by mountains.
This town is equipped with facilities and is a perfect place for people in search of peace.
2- Chakar
Beyond 7km from Garhi Dupatta, a track goes upward from Duni Baqlan. The beautiful place of Chakar (Chikkar) is 1828 meters above the sea on a mountain top in the south of Muzaffarabad. There is a PWD rest house on this peak.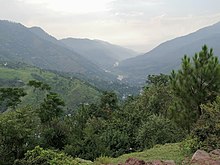 3- Non Bangla
It is at an altitude of 2011 meters from sea level and 10 km away from Chakar. This splendid hill station is surrounded by trees. There is a small market for basic needs.
4- Dungia
Dungia is 5 km from Lon Bangla and 2071 meter above sea level. Furnished by nature and fenced by woodlands, it is a perfect place for people in search of natural beauty and calmness. There is a laboratory station for Greek herbal medicines and shrubs examination.
5- Zalzal Lake
Four villages of Jhelum valley named Karli, Bhatt Sher, Lodhi Abad, and Pidar were devastated completely in the earthquake of 8th October 2005.
About 711 people were killed. The nearby mountain hills and the ruins of four villages blocked the natural flow of water.
As a result, a natural lake came into being at a distance of 3km away from this area. it was named Zalzal. On the way from Chakar to Sudhan Gali, this lake can be seen on the left side at a distance of 7km.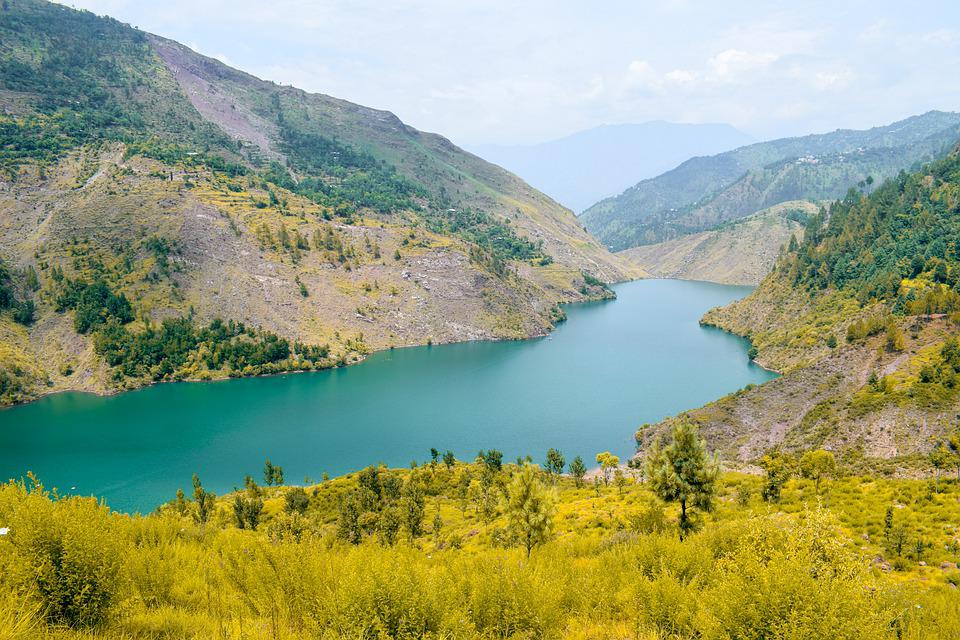 6- Chanari or Chinari
Fenced by elevated mountains, this magnificent gift by nature is 51km from Muzaffarabad. A rest house of Dogara rulers is on the left side of river Jhelum near Bazar.
Well-known for the production of apples, walnuts, honey, and apricot, this site is equipped with all the facilities of life. Quid-e-Azam stayed here in a PWD rest house for a night.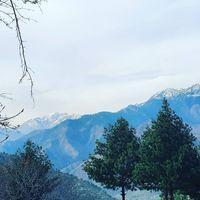 7- Cham Waterfall
The most beautiful waterfall in Kashmir is Cham waterfall. It enhances the beauty of Jhelum valley.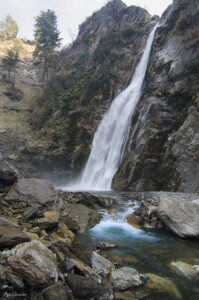 8- Aabshar / Waterfall
This charming waterfall is on the right side of Chanari and Chakothi. It is the beauty of Jhelum valley. You will find many tourists enjoying near this waterfall. You can also enjoy swimming and showering there.
9- Chakothi
Chakothi is bounded by luxuriant woods with high mountains. It is located 8km away from Chanari.
Only national or local tourists can reach there since it is close to the line of control (LOC). On the other side of Azad Kashmir, the area of Aurari occupied Kashmir is located.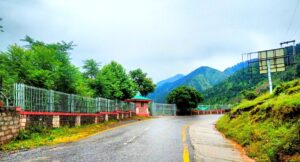 There is a trade between two countries from this international border line. Due to border tensions between India and Pakistan, you will have a formal entry at the check post 3km before the borderline.
After this process, you can come here as a tourist. Pakistan military men will welcome you at the check post.
Wind Up Lines
Jhelum Valley is one of the ten districts in Azad Kashmir. Its beautiful sites and charming scenery attract vacationers.