Sudhan Gali
This area full of natural rainforests is waiting for you at a distance of 8km from Dungian and 18km from Chakar. Sudhan Gali (7000 feet above sea level) can be chosen as a base camp to reach 10,200 feet high peak "Ganga Top".It is a beautiful site in Azad Kashmir.
A tourist rest house and private guest house with residential facilities are also there. A cricket ground famous as Sir Ground is located there near Ganga peak. A tournament is organized every year in June.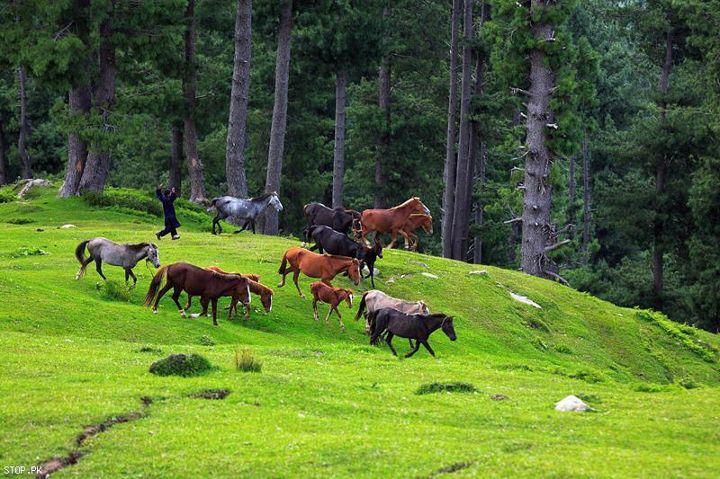 Ganga top (Peak)
Situated in the district Bagh, this peak is locally known as Ganga Choti. This hilltop at the height of 10,200 feet in the Peer Panjal mountain range is also called the crown of district Bagh.
If you want to enjoy it to the fullest, take a 7km walk from Sudhan Gali to reach the top. Your every step will take you to the peak. It is the best place in this area to visit.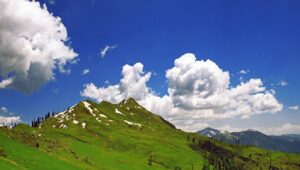 A bird's eye view of this charming point can be enjoyed from the top. It is covered with snow in winter therefore, April to September is the best season to relish holidays on this site.
Gagran
This marvelous masterpiece of nature is located at 9000 feet in height. A passenger vehicle will take you to Dohlli village. From there, you can reach this point by walking.
The beauty of this place starts revealing as you move forward. The sky gets overcast and it starts drizzling. The day looks like a dark stormy night. There are grazing fields and meadows above Gagran.
From these meadows, the shining roofs of Bagh city houses can be seen. These meadows are spreading to the snow-capped mountains of Haji Peer. A road in Noon Bangla goes to Border via Haji Peer.
It will be a good idea to hire a guard. It will be a better idea to hire a guard.