Hazara
Hazara is a region of the province Khyber Pakhtunkhawa which is the amalgamation of the cultures of Shina (Kohistani), Pashtun (Swati Pashtu), and Hindko nations. It was called Arasha before the arrival of Islam. When the Mongols invaded the subcontinent, Ameer Taymor conquered Dehli and moved to Hazra via Kashmir.
He was astonished by the beauty of this area. So, he decided to appoint his army in this area for protection and safety. His army had 1000 Mongols and Turks. It was named Hazra after the group of one thousand military people.
Hazara has Azad Kashmir in the east and river Jhelum, river Indus in the west, and Swabi on the other side. Gilgit Baltistan surrounds Hazra in the north and Potohor Pleateu in the south and southeast. This area has remained a source of attraction for the invaders of the West because of its natural beauty and clean environment.
This area looked like a lake in the summer, therefore, it was given the name Aorish. Aorish is a word in the Sanskrit language. Haripur was the old headquarter of Hazara. Now, Abbottabad has this status.
Haripur
Haripur is the first city of Hazara on the Resham Highway (Karakoram Highway). Its foundation was laid by King Hari Singh Nalwa in 1823 during the Sikh regime.
This city of flowers, orchards, and fruits is renowned for its black hills too. The artisans and craftsmen of this area make different products from these black mountains stones. They make designs and inscriptions on these products. Such products with engravings on them have been discovered in Taxila which is near Hazara.
These archaeological artifacts have proved that this talent was at its peak in the past ages which makes it a unique city from the others.
Khanpur
Khanpur in the southeast of Haripur is well-known for the production of oranges. The orchards of this area have Lokat, Kinnow, and Lychee trees too. A beautiful dam is also established in Khanpur. It is a water storage dam with a good picnic spot. The lake of this dam has facilities for fishing, boating, sailing, swimming, river rafting, paragliding, and other water sports.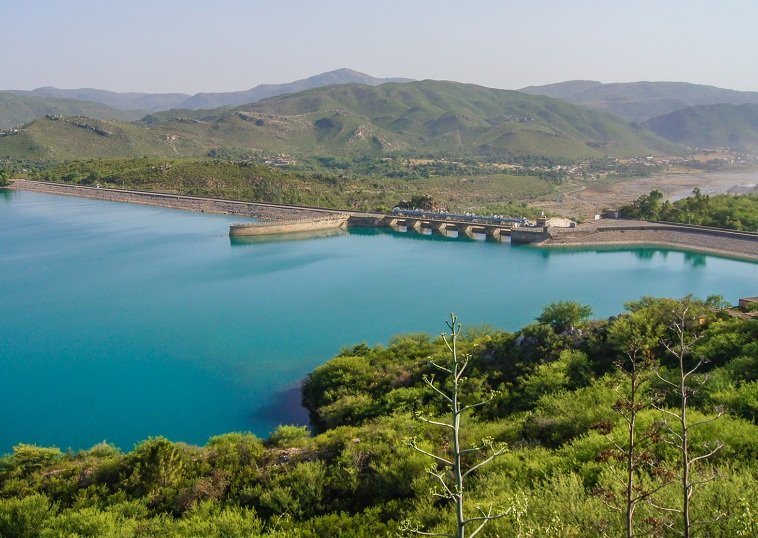 Wind Up Lines
Hazara Division of Khyber Pakhtunkhwa is a historical and tourist spot. Khanpur dam, Bhuttri dam, and Haripur waterfall are the best picnic spots