Ghizer
District Ghizer is a part of north Gilgit Baltistan. It is a multi-cultural, multi-ethnic, and multi-lingual city. It is a hub of people speaking the Khowar, Burushaski, and Wakhi languages. The lifestyle of people is quite simple. The native of this region always welcomes guests.
Besides its natural beauty, Ghizer is also famous for trekking routes and trout fish. Sher fort, Bobar, Single, and many other mesmerizing spots enhance the beauty of Punial Valley.
The archaeological traces in Hatoon village are a cause of attraction for tourists. Transport is available for every area of Ghizer from the Punial Road of Gilgit City.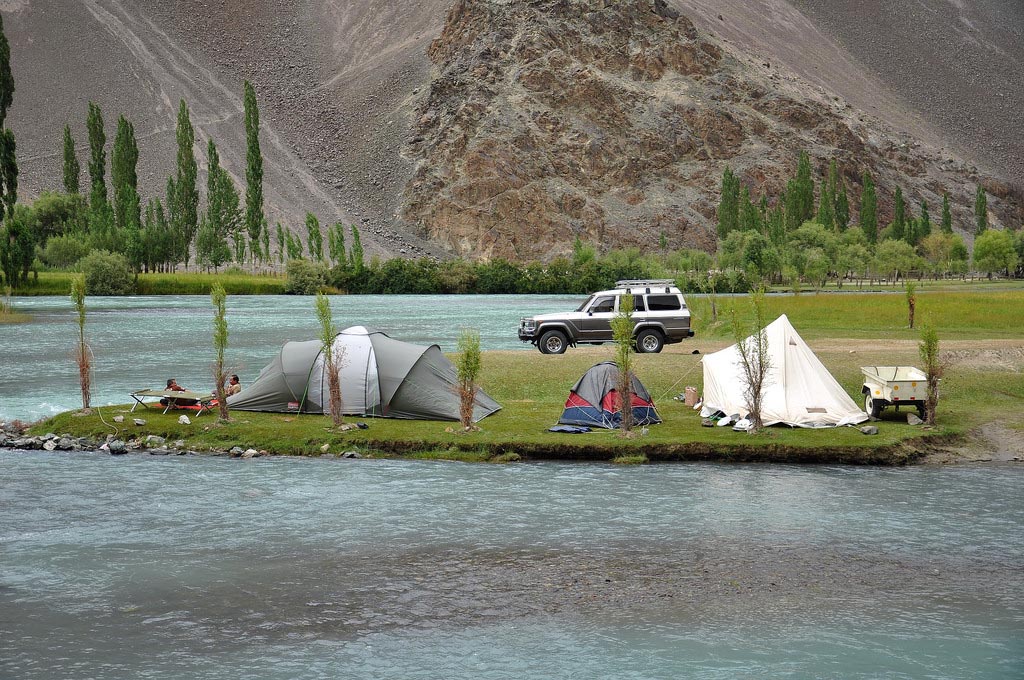 Punial Police checkpoint is across the bridge at a distance of 8km from Gilgit City. The passports of foreign tourists are checked here. From here, Punial is 34km, Single is 54 km, Gahkuch is 72km, Gopiz is 109km and Phander is 168km.
Details of Ghizer
| Attribute | Details |
| --- | --- |
| Name | Ghizer |
| Region | Gilgit-Baltistan |
| Location | Northern Pakistan |
| District | Ghizer District |
| Geography | Mountainous terrain with stunning landscapes |
| Elevation | Varies, with some areas exceeding 7,000 meters |
| Population | Approximately 150,000 (as of last available data) |
| Official Language | Urdu, Shina, and other regional languages |
| Time Zone | Pakistan Standard Time (UTC+5) |
| Climate | Cold desert climate, with harsh winters |
| Major Religion | Islam (predominantly Sunni) |
| Economy | Primarily based on agriculture and tourism |
| Tourist Attractions | – Phander Valley – Shandur Pass – Gupis Valley |
| Transportation | Limited road network, no airport |
| Notable Features | Rich cultural heritage, vibrant festivals |
| Educational Institutes | – Government Degree College, Gahkuch |
| Hospitals | Several healthcare facilities in Gahkuch |
| Restaurants | Local eateries serving traditional cuisine |
| Local Dishes | Try chapshuro (a local dumpling dish) |
| Languages | Shina, Wakhi, and other regional dialects |
| Cultural Festivals | Chilm Joshi Festival, Shandur Polo Festival |
| Local Crafts | Handwoven rugs, traditional clothing |
Tourist Destinations and Historical Sites in Ghizer
1- Henzel View Point and Stupa
It is a good viewpoint on the Ghizer Road, 20km beyond the Nopora. There are traces of Stupa from the fourth or fifth century.
2- Sher Fort
Sher Qila has situated 38km from Gilgit in the north of the river Gilgit. It was the capital of Punial state. You have to go to the other side of the river to see the fort. There is a polo ground, a beautiful mosque with woodwork, and a 160 years old watch tower. You can enjoy fishing in Sher brook and the small lake.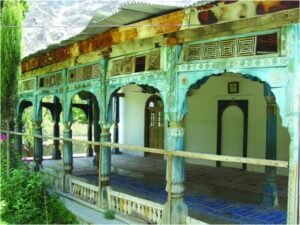 3- Single
It is 61km from Gilgit. The trekking routes for Chilas and Kohistan Valley go from this site. Here, the blue and white color river will enchant you. Famous spring Gorjor is near the Single. There is a spot for catching trout fish.
4- Gahkuch
Gahkuch is 73km from Gilgit and it is the district headquarter of Ghizer in the Punial Valley. It is the ideal place for trekking, duck hunting, and fishing. It is famous for the abundance of grapes too. It is the gateway to Ishkoman Valley. One can reach from Gilgit to Ghizer (Gahkuch) in one and half hours. Gahkuch has official rest houses and private hotels.
5- Ishkoman Valley
This valley is spreading in the north and south and the river Gilgit converges at the point of Gahkuch. The Karakoram mountain range separates from Hindukush in Ishkoman Valley. The headquarters of Ishkoman Valley is "Chatorkhand" which is about 100km from Gilgit.
If you want to go directly to Ishkoman Valley from Gilgit, you can have breakfast and then leave. After spending the day in Ishkoman and other sites, you can easily return to Gilgit by evening. One can reach Darkot Pass and Broghil Valley after crossing Karomber Glacier from Ishkoman.
6- Karomber Valley and Karomber Lake
This valley is beyond Ashkoman Valley's headquarters Chatorkhand. This valley has the most alpine meadows in the northern areas. In the ancient ages, Buddha pilgrims used to reach Afghanistan and Wakhan via this route.
Karomber Lake is at an elevation of 4260 meters above sea level. This lake at the foothills of Pamir Mountain Range is the second-highest lake in Pakistan. It is one of the most bioactive lakes on Earth. This 9.3 km long lake is located at the border of Gilgit Baltistan and Khyber PK and is 205km from Gilgit.
The trek here connects Gilgit to Ghizer. This trek passes through Naltar, Ishkoman, and Yasin Ghizer. Many tourists enjoy this trek every year.
7- Gopis (Gupis)
You will see a beautiful sight of the confluence of the river Punial (muddy water) and the river Yasin (crystal blue water) before Gupis. There are the most captivating landscapes between Gahkuch and Gopis.
The beautiful Gupis region is at the bank of the river Gilgit, 112km west of Gilgit City. You can reach Yasin Valley and the mausoleum of Havaldar Lalak Jan (Nishan-e-Haider) from there.
8- Yasin Valley
Yasin Valley is a spectacular and beautiful region of the district Ghizer which is situated on the right of Yasin Bridge. This valley is 137km from Gilgit and 62km from the Gahkuch (district headquarter of Ghizer).
The extremely beautiful fields and fruit orchards present a splendid contrast of natural beauty. It is not only famous among tourists for its beauty but also provides a great trek for trekking enthusiasts.
It includes Darkot to Chitral via Broghil Pas and Baba Gundi via Chilinji Pass. There is a hot water spring too. According to locals, the one who bathes in spring water either dies immediately or is cured of the disease. There is a fort of former rulers in the Yasin Valley.
There are traces of forts that were constructed by Gawaharmans. It is said that Mir Wali's son killed renowned adventurer George Howard in 1868. There is still a rock in Yasin Valley on which George Howard wrote the number 20 and marked Dara Kot 20 miles and signed it below. But he was killed due to unknown reasons.
9- Fitti Das
Pictures of humans and animals are engraved on large stones near Nazbar brook in Fitti Das.
10- Havaldar Lalak Jan Shaheed (Nishan-e-Haider)
Havaldar Lalak Jan was born in Hund Village of Yasin Valley. He was a brave soldier of the Northern Light Infantry (reporting name: NLI) regiment. He harmed the enemy with bravery, courage, bravery, and chivalry in the Kargil war.
He was providing services to the company headquarters when he came to know about the invasion of the enemy's armed forces. It was May 1999. Seeing his bravery and courage, he was sent to the front lines. On 7th July, the Indian Army attacked Lalak Jan's post by artillery. During this time, shelling continued day and night. He embraced martyrdom after being hit by bullets in the chest.
He was awarded Nishan-e-Haider- the highest military award. Havaldar Lalak Jan Shaheed is the first in the northern areas to receive this honor. You can travel to Darkot Valley and Darkot Lake after crossing Darkot Glacier beyond Hunder. You can reach there via a bike or a jeep.
11- Khalti Lake
The river Gilgit is called the river "Ghizer" beyond Gupis. Khalti Lake is a 20 to 30 minutes drive from Gupis City. It is situated on the highway directed to Shandur and is famous for trout fish.
The blue water freezes in the winter and the locals walk on it. Stay here in a PTDC motel at night. The scenery of the lake looks splendid from the hotel.  There is a camping site near the lake which is established by the Gilgit Baltistan Tourism Department.
12- Individuality (انفرادیت)
You will tall sculptures on sky-high mountains by crossing Dahimal and Pingal. The archaeological traces and relics testify to the historicity of this area. Innumerable pictures incised on the stones represent the antique heritage of the whole Gupis Valley.
There are 3500 years old archaeological remains at the confluence of the river Yasin and the river Gupis. Megalithic circles are present in different sizes and shapes. You can see all this on foreign TV channels but you have to come here to enjoy watching them with your own eyes. The stones on the way to Gupis are connected in such a way that the pieces of the Jigsaw Puzzle are placed together.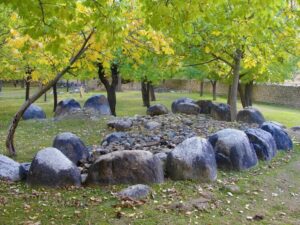 13- Phander Lake
Phander Lake (also spelled as Phundur) is a beautiful lake in the district Ghizer. This lake is known for its natural beauty and trout fish. This lake is located near Phandur Village on the Shandur Highway. The crystal clear water, shining sand, luxuriant grass, tall and thick green trees, and the Rocky Mountains covered with snow will captivate you.
The scenery of the lake and valley from PTDC hotel is fascinating. Phandur is also called "Chota Kashmir" (little Kashmir).  There are residential hotels in Phander Valley too. Staying in a hotel or camping, the choice is yours. The river Ghizer flows from Phander Lake. Teru Village is 32km from Phandur.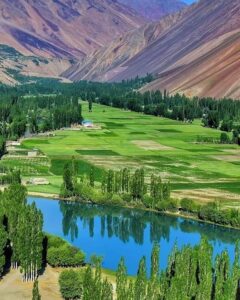 Cold and bitter wind blow at night in this village at an altitude of 3100 meters. There are some shops and a rest house. Guides and horses are available for trekking in this area.
The Shandur Pass starts from here after crossing 24 km. Laspur is awaiting you at a distance of 7km from Shandur Pass. The automobile descends towards Sirlaspur below the Shandur Pass. There is a heritage museum and a few hotels.
14- Handarap Valley & Handarp Lake
Handarap Valley is located in the west of Phander Valley between two rivers. These two rivers Hundrab and Shandur flow from Dadrili glacier. This place is heaven in Ghizer for trout anglers. This region is nominated as a camping site by WWF.
In early 1980, Rainbow and brown trout fish were introduced here in Handarap which is 190km from Gilgit, and 118km from Gahkuch at an elevation of 10,800 feet. There is a one-day trek to Handarap Lake which is located in Handarap National Park.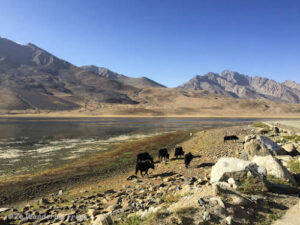 15- Shandur Mela (Festival)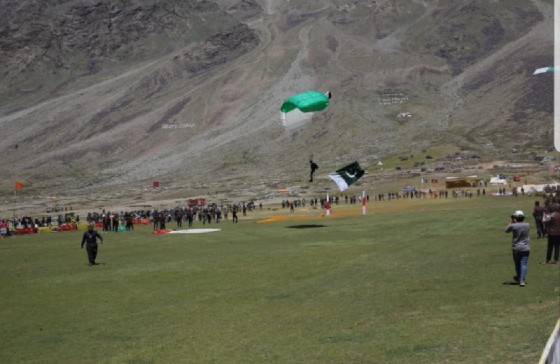 The northern area upper trek is from Chitral to Gilgit via Booni, Mastuj, Shandur Pass, Phander, and Gupis. In this beautiful, difficult, and long trek, Shandur is at an altitude of 12,500 feet stretching over an area of 20km.
This spot is not only famous for its freezing environment, enchanting location, natural beauty, and calm atmosphere but also for the three-day festival and polo tournament. This fair is organized every year by the mutual collaboration of the Chitral and Gilgit Baltistan administration in the month of July.
Polo is a popular game in northern areas. The first tournament in Shandur was played in 1936. At that time, the polo was played on the fourteenth of the lunar month in the light of the moon.
Nowadays, thrilling games are played between Gilgit, Baltistan, and Chitral. At the time of the festival, a camp town is set up in the beautiful valley of Shandur. On this occasion, the Gilgit Baltistan Tourism Department held special ceremonials.
Local and foreign tourists come here every year to enjoy polo matches organized at the height of 12,250 feet. During the festival, the bustle of Shandur is at its peak. Markets are decorated. Camps are established in a lane. There are different arrangements to amuse and entertain the tourists. Folk music, dance, and other traditional sports and games are included in them.
You can stay in the nearby valleys of Phander and Laspur after spending the whole day in Shandur. But you will always remember a night's stay at Shandur. Transport is available from Gilgit and Chitral during the festival days.
 Shandur's Climate
Shandur's climate is cold. If you plan to stay, bring warm clothes and a sleeping bag. There is no accommodation arrangement on normal days. It would be better to come to Chitral and Gilgit with full preparation and travel stuff. The cold winds can affect your skin and face. Use a skin ointment there. There are many private organizations that can arrange a trip for you with all the facilities.
16- A road to China
Gilgit to Hunza journey is one of the most beautiful trips in the World. Take snaps on the way to this beautiful journey. This 3 hours-long drive is unforgettable. At first, Gilgit's airport runway can be seen at a distance of 200 feet as the wagon leaves Gilgit City by passing through Gilgit's Bazaars.
After 10km, the vehicle crosses the Gilgit Bridge and moves parallel to Gilgit Valley. There is a swinging bridge over the Hunza River at a distance of 17km from Danyor. Namal Settlement is at the western edge of this bridge. Namal is the gateway to Naltar Valley.
17- Army Memorial
A monument has established by Pak Army near the corner of Rahimabad Raod which is about 35km from Gilgit. Stay for a while at this memorial. Pay a tribute to the workers and engineers who sacrifices their lives during the construction of the Karakoram Highway.
Enjoy a cup of tea at the tuck shop in the boundary of this memorial. There is a beautiful fall at a distance of an hour's drive from this point. The road begins to ascend beyond this point. Here, the river Gilgit changes into the river Hunza.
18- Old Silk Route
A roadside board will indicate the ancient road that was used for centuries instead of the current Silk (Karakoram) Road. Even today some tourists satisfy their passions by traveling to some parts of it.
19- Chalt
Chalt is the location where Indo Pak and Asian Land link. This region is a part of Nagar in the north of the river between two valleys. A road from Karakoram Highway will take you to Chalt across the river. Charpot is probably the most beautiful site in the valleys of northern areas that is near Karakoram Highway.
At the time of the British attack, Mir of Hunza Safdar Ali said that "Chalt and Charpot are more important than our wives". Besides Bar Valley, many other trekking sites also begin from this point. The best tourist season for this spot is the beginning of the autumn season. Chalt is 48km from Hunza and 54km from Gilgit.
FAQs
What are the must-visit tourist attractions in Ghizer?
Ghizer offers a range of beautiful destinations. Some must-visit places include Phander Valley, Shandur Pass, and Gupis Valley.
What is unique about Phander Valley in Ghizer?
Phander Valley is known for its pristine lakes and lush green meadows, making it a paradise for nature lovers and a great spot for camping and hiking.
What's special about Shandur Pass?
Shandur Pass is often called the "Roof of the World." It's famous for the annual Shandur Polo Festival and offers breathtaking panoramic views.
Can I engage in outdoor activities in Ghizer?
Absolutely! Ghizer is a haven for adventure seekers. You can go trekking, fishing, and even partake in local sports like polo.
Are there any cultural festivals celebrated in Ghizer?
Yes, Ghizer hosts the Chilm Joshi Festival, which celebrates the arrival of spring, and the Shandur Polo Festival, a thrilling event for sports enthusiasts.
What should I shop for as souvenirs in Ghizer?
Look for handwoven rugs, traditional Wakhi and Shina clothing, and local handicrafts as unique souvenirs to remember your trip.
Is Ghizer easily accessible from major cities in Pakistan?
While Ghizer is not as easily accessible as some other cities, it can be reached by road from Gilgit, the capital of Gilgit-Baltistan.
Are there accommodations available in Ghizer for tourists?
Yes, there are a variety of accommodations, including hotels, guesthouses, and camping options in Ghizer to suit different budgets.
What's the best time to visit Ghizer for tourism?
The best time to visit Ghizer is during the summer months, from May to September, when the weather is milder and most tourist attractions are accessible.
Is there a local cuisine in Ghizer that tourists should try?
Yes, don't miss the opportunity to taste local dishes like chapshuro, a delicious dumpling dish, and savor the unique flavors of Gilgit-Baltistan cuisine.
Wind Up Lines
Ghizer is a cultural district of Gilgit Baltistan with many tourist sites. Phander Lake, Karomber Valley, Gupis ,Yasin Valley,  Shandur,  and Handarap National Park are among the most attractive sites.