Indus Kohistan
Indus or Abaseen Kohistan is a distant district of Pakistan's province Khyber Pakhtunkhawa (KPK). It is stretching over 34.40 to 30.35 longitude and 50.2 to 75.30 latitude. The district of Kohistan has an area of 7581 square kilometers.
Greek historians Herodotus and Ptolemy named Kohistani areas "Diokaie". Naran Valley, Andrak, Chor's mountains, Swat Valley, Nanga Parbat's area Chilas, Tangir, and Darel set its natural boundary. The climate in the upper and central areas of Kohistan is pleasant in summer and extremely cold in winter.
There is heavy snowfall in the upper regions. The temperature here is below the freezing point. The lower areas that are near the River Indus are too hot and cold in summer and winter respectively. Jalkot, Harban, Palis, Pattan, Khandiya, and Dabir are central areas.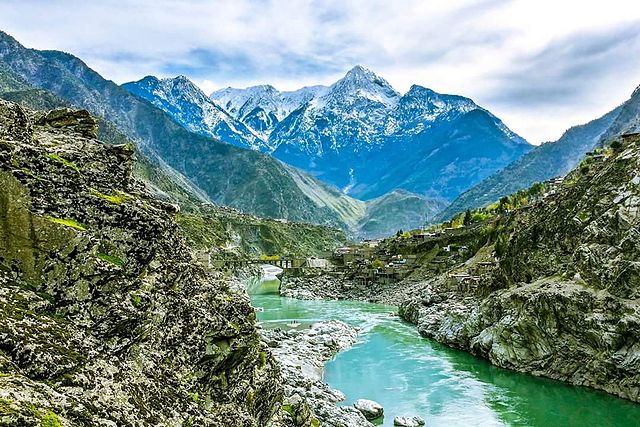 Sites near Indus Kohistan
1- Pattan
The river Indus confluence with the river Chowadara and Palas in this fertile area which is 42km from Basham. One can reach Dabir, Kial Valley, Basham, and Komala via Pattan. There is an inscription in the memory of martyrs near the Petrol Pump. Please pray for the souls who sacrificed their lives for our future.
2- Dasu-Komala
Pattan is 36km forward to Komala. Two cities connect Karakoram Highway (Silk Route) between Basham and Chilas. In them, district Dasu is the central headquarter of Kohistan. There are government offices and rest houses. While Komala is the trade center. The river and mountains turn themselves from Dasu.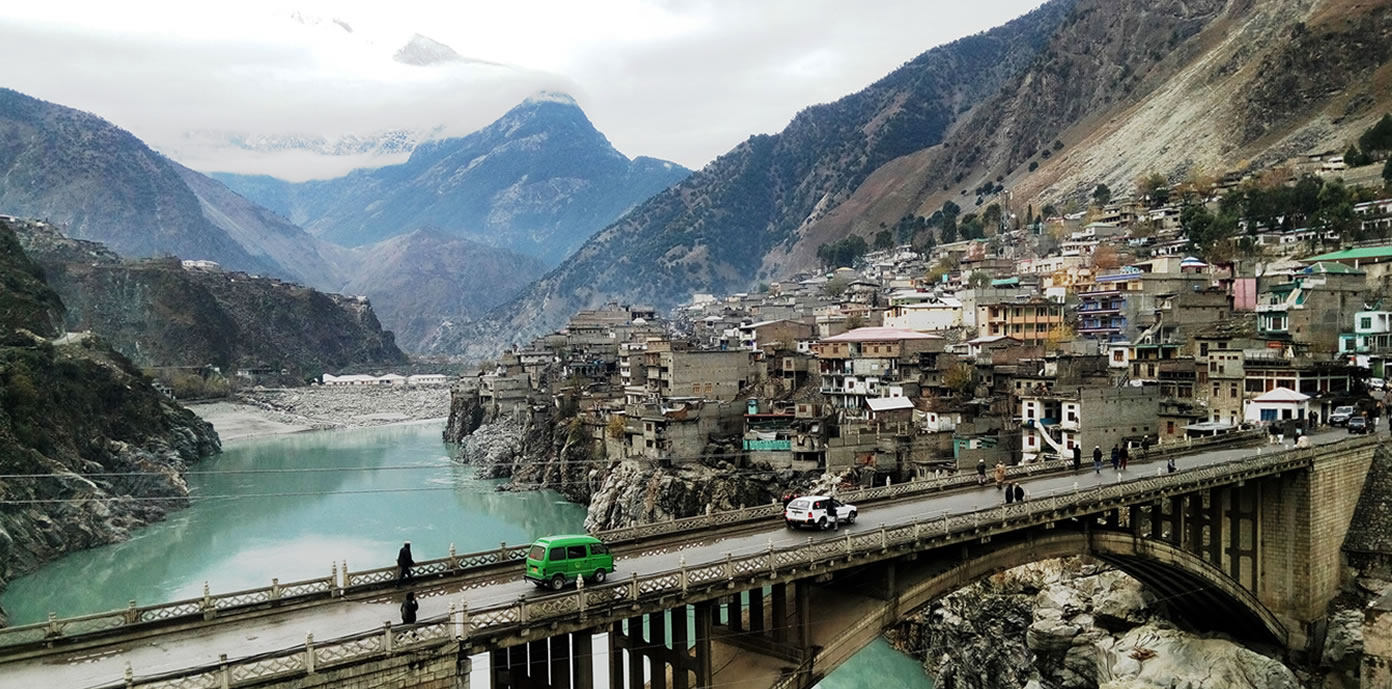 3- Seo Mosque
This mosque is located in Seo Village near the district capital Dasu. This 250-year-old historical mosque is constructed with wood pillars and beams. The beauty of the mosque is enhanced by engraving beautiful designs on the wood. It is a place of cultural representation in the district of Dasu. Its best trail is from Komala.
4- Shitial
Beyond Sazin, there are statements in Logrian, Kharoshti, and Barahmen languages inscribed on various stones. These statements belong from the third to the seventh A.D. and before Christ. Some places have engravings of wild animals, Hunn, Sogairin, Moon Idol, and Buddha Stupa.
You will have to cross the bridge on the left side of the river to see the pictures that are 1000 to 5000 years old before Christ. You can also buy local handicrafts from a nearby village.
5- Darel Valley
This beautiful Valley is 82km northwest of Chilas Valley. A jeep track from Shitial Bridge will take you to Darel Valley. It is the administrative headquarter of Gumary Valley.
It is the biggest center of archaeological remains and therefore the archaeological department is there too. Manikal is its central area. The signs of Buddha University are a few distances from Mazot. Mahatma Buddha pictures are carved on large heavy stones.
There are archaeological traces in the Sonikot and Lolokot too. Gomaray has ancient traces and the rest houses. Chinese Tourists Faseen (430) and Yaun Xeng (630) have visited Darel Valley. One can book a PWD rest house from Chilas and Gilgit.
6- Harban
There are the names of Buddha Monks on the stones near Harban and in Menargah, Thor, Hod, and Getch on both sides of Karakoram Highway.
Wind Up Lines
Khyber Pakhtunkhwa is enriched with historical sites, ancient archaeological remains, splendid landmarks, and high mountains. Indus Kohistan is one of the historical towns of KPK. Dasu, Komala, Darel Valley and Seo Mosque, are beautiful historical spots.