Sialkot
Sialkot, the city settled by Raja Saal Bahan has situated 37 km from Sohdra. It is a historic city in Punjab.
Located near the river Chenab under the shadow of hills of occupied Jammu Kashmir, this thousands of years old city remained under the control of Hindus, Buddhists, Greeks, Turks, Mughals, and Siks.
This homeland of the poet of East Allama Muhammad Iqbal and Faiz Ahmad Faiz is renowned internationally for sports goods and surgical instruments.
This city is a recipient of "Hilal Istaqlal" in the recognition of the matchless valor of its citizens. Clock Tower in the Cantt is the center of beauty of Sialkot.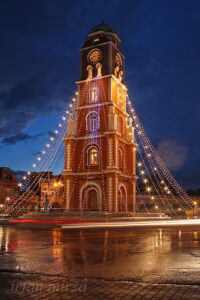 The shrine of Imam Ali Haq, traces of Sialkot fort, Jamya Mosque, Seerat Study Centre, and the local culture in the streets of Sialkot are worth watching.
Gulshan Iqbal Park on Pasrur Road, Sialkot Park on Kashmir Road, and 20 away from Sialkot Head Marala works on the river Chenab are the best picnic spots.
Iqbal Manzil – the birthplace of the philosopher of Pakistan Allama Muhammad Iqbal
He was born to Sheikh Noor Muhammad on 9th November 1876. The house of Sheikh Noor Muhammad (Iqbal's birthplace) is known as "Iqbal Manzil".
This house was bought by his grandfather Sheikh Muhammad Rafique in February 1861. Then in December 1892 and March 1895, Iqbal's father bought the adjacent house.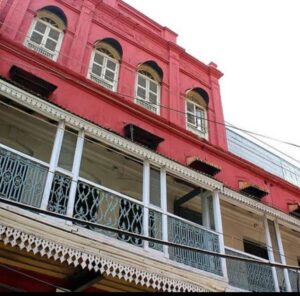 The present building was reconstructed by Iqbal's elder brother Sheikh Muhammad Atta in 1913. This renovation was done to European architecture and is still in good physical condition.
This two-floor building with ten rooms is now considered a national monument. A library has been established for the facility of Public.
His belongings like bed, study chair, inglenook fireplace, cot, box, mats, hookah, and swings are saved as a national heritage.
Here Iqbal's personal use things such as passport, bank statements, glasses, shoes, documents, and medals are exhibited in the Iqbal Museum (Javed Manzil). Iqbal Manzil is situated on Allama Iqbal road in Sialkot.
The holy Gurdwara Sahib of Sikhs "Babay di bari" and Hindu shawala are historical places.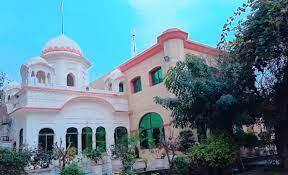 Sacred places of Hindus, Buddhism Hinduism and Sikhmat are in "Puran da kho" in the suburbs of Sialkot. The shrine of Baba Guru Nanak is in Narowal Gurdwara Kartarpur Sahib.
Chawinda
This famous historical town of district Sialkot is about 24 km from Sialkot.
In September 1965, in the Indo-Pak war, the world's biggest horrible battle of tanks was fought after World War II.
India attacked Pakistan with 600 tanks and Pakistan defended himself with 150 tanks and Chawinda was turned into a graveyard of tanks. A memorial is built in remembrance of martyrs.