Khair Pur – A historical city of Sindh
Khair Pur is a small city of Sindh but of great importance. It is famous for the production of dates and the shrine of Sachal Sarmast, and Kot DG fort. Besides these, Faiz palace, Bali ka Bangla, and Thari Meer Vah are worth watching places.
Khair Pur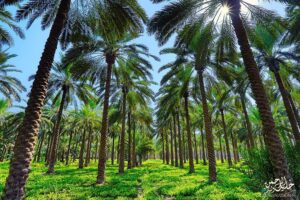 Its foundation was led by Meer Sohrab Khan Talpur in 1783. Before the creation of Pakistan, it was a partially independent state. On 14th October 1955, it was affiliated with Pakistan. Shah Latif University is a remarkable educational institute there. It surrounds roughly about 16 thousand km of area, this state remained from 1775 A.D to 1955 A.D. Ali Murad Khan was its last ruler.
Old historic fort Kot D.G is also located here. The shrine of Sufi Sachal Sarmast is located in Darazan Sharif. Khair Pur is a small city in the current context. It was the largest area in the 15th century. The people of the Talpur family were famous as Mir.
1- Kot D.G Fort
On 26th February 1958, in the district, Khair Pur, traces of civilization were discovered which is about three hundred years old than Mohen JoDaro. The civilizations of Harappa and Mohan jo Daro have been revealed after the detection of Kot D.G. This town was the capital during the Talpur era. Formally, this was called "Ahmad Abad".
The ruler of Upper Sindh's Empire, Mir Sohrab Khan renovated this fort in 1783. A 5 km boundary of soil was constructed around the city. This fort is located near desert Rajasthan. And it was the best source of defense from the attackers in the east.
Interestingly, no one attacked this fort. Here at this point, The River Indus flows about 40 km in the west. If you want to visit this fort, it is located 20 km from Khair Pur city in the west on the Qomi Highway.
2- Faiz Mahal (Faiz Palace)
In 1978 A.D, A Talpur ruler completed this beautiful palace for his residence at the cost of one lace. They enjoyed living in camps rather than fortresses. This place is a symbol of dignity for the Khair Pur Meeras. Khair Pur is famous for the production of dates.
3-Bali ka Bangla (Dilshad Manzil)
The ninth monarch of Khiar Pur, Noor Ali Khan fell in love with a prostitute of the brothel of Lahore. instead of making Iqbal Begum (Bali Begum) his concubine, he married her.  In 1895, he built a magnificent Bungalow exclusively for Iqbal Begum. Furnished with paintings, this building is located on station road near Girls' college. A garden decked with beautiful fountains is enhancing its charm.
 4- Mehran Wild Life
Built-in 1970, this hunting ground is Pakistan's private wildlife sanctuary. Thousands of animals are living in this natural environment. It is located near Kot D.G.
5- Thari Meer Vah
District Khair Pur is famous for the production of high-quality dates. After the care of three to four years, the date tree gives fruit for the rest of its life. One can relish and earn a lot of money if he nurtures date trees in a massive quantity. Halwa(Multan famous sweets), chutney, marmalade, pickles, and biscuits are prepared from dates in the famous town of "Thari Mir Wah"  a few km away from Khair Pur City. This place is famous for its confectionery items. These items are exported to Arab countries.
Wind up lines
The historical places of Khair Pur make it a remarkable city. It also contributes to the economy of the country by exporting dates and confectionery items. A one-day trip can be arranged for Kot D.G, Sachal Sarmast's shrine, and Khair Pur city from Sukkar. But one must have their vehicle.