Dera Ghazi Khan
This city is located in Punjab Pakistan. It is abbreviated as D.G. Khan. Fort Manru is a famous tourist spot in the district of Dera Ghazi Khan.
Fort Munro
Fort Munro is a hill station built in the Suleman Mountains during British rule.
It is 174 km from Multan and 85 km from Dera Ghazi Khan. It is named after the former British Commissioner. It is 6470 feet above sea level and the only hill station in South Punjab.
It is an attraction for tourists because of its low atmospheric temperature than the surrounding areas. Many tribal chiefs of Balochistan and government departments have established rest houses.
This area is crowded in the summer season but it is deserted in the winter season. This area is famous for the mangoes and the cold climate in the summer season.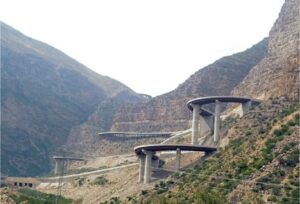 Transport is available from Multan and Dera Ghazi Khan to reach fort Manru.
A TDCP resort and different hotels are there for a night's stay. A beautiful lake, Ganji hill, and the graveyard of the British era are worth watching places. Sailing can enjoy in the lake of Dam.
The mountains in this area have minerals like iron, gypsum, and uranium.