Mohen Jodaro
The UNESCO World Heritage Site
Mohen Jo Daro (rediscovering history)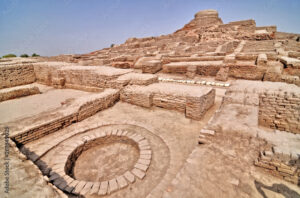 Mohan Jodaro is a word of the Sindhi language that means men's Mound. Mohen Jo Daro was the center of the old civilization of Mehran Sindh. According to archaeological experts, this city was present in 2600 B.C and demolished in 1700 B.C due to some unknown reasons.
However, floods, the changed path of the river Indus, and earthquakes may be the reasons for its destruction. According to experts, this city was settled and destroyed seven times. Its reference is also given in the old Hindu Book "Rag o vaid".
Moen Jo Daro's archeological site was discovered by sir Jon Marshal in 1922. According to researchers, Moen Jo Daro was first discovered by the Indian historian R.K Bhandar in 1911. He took the overview of the things and declared this place as a sacred place for Buddhists. After one decade, Sir John Marshal started regular excavations. The car of Sir John Marshal is placed in the boundary of Moen Jo Daro.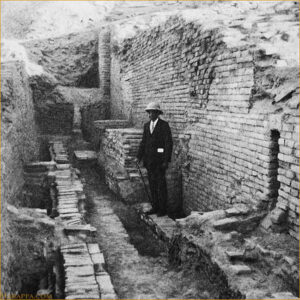 According to the archaeological discoveries that have been made, the city has been settled on a large scale with a high degree of planning. The roads were vast and straight. Drainage was well managed while in some places drainage was underground.
About 35,000 people were living there. While constructing houses in the city, special care was taken to ensure that the structure of the building collapsed in the event of an earthquake. Near these archeological remains, a museum is located. Different things obtained in the discovery, are exhibited there. These include jewelry, weapons, sculptures, everyday things, pictures engraved on stones, and transcripts are exhibited here.
According to archeological experts, the transcripts proved that there is a link between Moen Jo Daro's old language and the present Sindhi language. This city is included in the "World Heritage" by UNESCO (United Nations Educational, Scientific and Cultural Organization). About six years ago, an exhibition was held in Paris (capital of France) to demonstrate the remains of Moen Jo Daro.
For the promotion of tourism in Pakistan, an airport is already located in Moen Jo Daro. Now, the national airline is planning to establish a planetarium and aviation gallery. This will help in understanding the history of Moen Jo Daro and promote tourism in Pakistan.
If the tourists and researchers want to stay here, a rest house of the archeology department, PTDC hotel, Cafeteria, Handy craft shop, and other facilities are available. Pictures are also existing on ten- and twenty-rupee notes
To sum up the discussion, the Indus Valley Civilization named Mohen Jodaro is a miraculous place for researchers, philosophers, and tourists. That is the reason, it is included in the World's Heritage. People can visit this place to see the magnificent glory of the site